Clarksville, TN – In the fall of 1931, Austin Peay Normal School students eagerly watched construction crews put the finishing touches on an impressive new dormitory.
The Myra McKay Harned Hall, with its "columns and polish marble floors," would soon become the centerpiece of a young campus crowded with old, deteriorating academic buildings, left over from the defunct schools – Stewart College and Montgomery County Masonic College – that once occupied the Austin Peay grounds.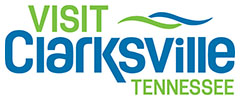 Clarksville, TN – Visit Clarksville and Oak Grove Tourism Commission are partnering to host the sixth Welcome Home Celebration September 15th-19th, 2021. The five-day event includes a variety of free exhibits and activities, along with ticketed events like meals and concerts, all designed to show appreciation for the service and valor of America's veterans.
Clarksville, TN – Members of the Tennessee General Assembly have honored Clarksville songwriter Bobby Keel for his "many contributions to country music and the craft of songwriting."
The Joint House Resolution was sponsored by Representative Curtis Johnson, R-Clarksville, and unanimously approved by the House and Senate in March.

Clarksville, TN – Bitterly denounced by Washington insiders angry at its allegations of corruption, yet banned by fascist states in Europe who were afraid it showed that democracy works, the next installment in our film series remains as relevant today as it was when it was released over eight decades ago.
Get Back to the Movies at the Roxy Regional Theatre with Frank Capra's political comedy-drama "Mr. Smith Goes To Washington" this Friday, July 9th, 2021 at 7:00pm.

Clarksville, TN – A black Robinson R44 helicopter emblazoned with the Austin Peay State University (APSU) logo swooped low over a cheering crowd at the Clarksville-Montgomery County Regional Airport on Friday morning, June 11th, 2021.

Clarksville, TN – The Governor's School for Computational Physics returned for the 13th straight year to Austin Peay State University (APSU) this week, but this year brought something new – a sense of normalcy.

Clarksville, TN – Dozens of area middle schoolers already have taken advantage of this summer's Google-supported coding camps at Austin Peay State University (APSU).

Clarksville, TN – Joe and Cathi Maynard have made a transformational commitment to give $2 million over the course of 10 years to establish the Joe and Cathi Maynard Family Fund of Excellence at Austin Peay State University (APSU).

Clarksville, TN – The Austin Peay State University (APSU) Office of Continuing Education, in collaboration with Montgomery County Emergency Medical Service (EMS), is launching a new Emergency Medical Technician (EMT) course this fall.
In-person event will be June 17th at Wilma Rudolph Event Center
Clarksville, TN – Job seekers are invited to the City of Clarksville's in-person Job Fair from 10:00am to 6:00pm Thursday, June 17th, 2021 at the Wilma Rudolph Event Center to learn about open positions and to discuss job opportunities with leaders from City Departments.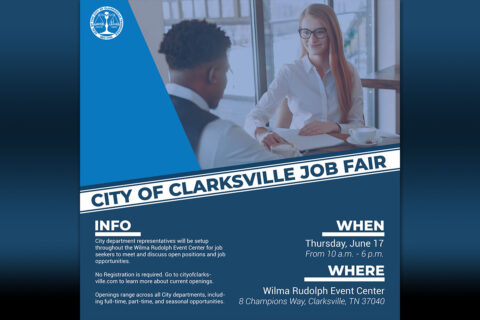 [Read more]