Clarksville, TN – The All State, Austin Peay State University's student newspaper, earned eight national awards at the 2017 Fall National College Media Convention in Dallas, Texas, on Saturday, October 28th, 2017.
The conference was presented by the Associated Collegiate Press and the College Media Association.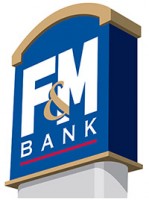 Clarksville, TN – During a 12-month period when Montgomery County's total bank deposits jumped by $175.8 million, F&M Bank remained in the top position among FDIC-insured banks with a 19.01% market share. It is the 14th consecutive year that F&M has maintained its market-leading ranking.
The fact that seven of the 11 Montgomery County banks have 10% or more of deposit market share underscores the extraordinary competitiveness within the market.
The updated market share reports – recently posted on the FDIC website – are based on federally insured deposits of banks and thrifts through June 30th, 2017.