Montgomery County, TN – Clarksville-Montgomery County School System students representing Tennessee as nominees for the National U.S. Presidential Scholars Program include: Hunter Silverstrim, Northwest High; Navarone Dupont, Northeast High; and from Kenwood High, Marzell Norris and Aubrey Doll, for Career Technical Education.
Award Presented for Connecting Employment Opportunities to Transitioning Soldiers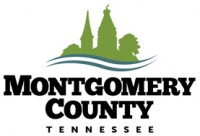 Montgomery County, TN – Fort Campbell and Montgomery County, Tennessee live side-by-side as neighbors and partners.
On Monday, December 4th, 2017, Montgomery County was of only seven Army communities worldwide to be recognized in Washington, D.C. by the U.S. Army with an Army Community Partnership Award – an award that celebrates partnerships that enhance Army readiness and strengthens community bonds.

Clarksville, TN – The Clarksville Area Chamber of Commerce will host Jimmy Blackmon at a Power Breakfast on Wednesday, July 19th, 2017. The event begins at 7:30am and will be held at the Riverview Inn, 50 College Street.
Blackmon is among the most combat experienced leaders of the modern era.

Clarksville, TN – Visit Clarksville, in conjunction with the Montgomery County Veterans Coalition, is proud to host its third annual Welcome Home Veterans event September 13th-17th, 2017.
Multiple activities will be happening during the five-day period to celebrate and honor veterans, with an emphasis on Vietnam veterans.

Clarksville, TN – The Clarksville Police Department held a 5k Run/Walk to raise money for C.O.P.S. (Concerns of Police Survivors) this past Saturday, May 13th, 2017. The event was held at the Clarksville Police Department Headquarters located at 135 Commerce Street. The entry fee was $25.00.
"The weather today was perfect. There are a lot of families here and around 200 participates," said CPD Captain Scott Thornton.

Clarksville, TN – The Austin Peay State University Department of Music was well represented at the Tennessee Music Education Association (TMEA)'s annual conference, held in April in Nashville at the Opryland Hotel.
The APSU Clarinet Choir, under the direction of Dr. Spencer Prewitt, was among a number of student groups selected to perform at the conference.

Clarksville, TN – A common regret recent college graduates share is that they wish they had not let opportunity pass by them.
It's a complaint that takes a lot of forms — some wish they had studied abroad, others wish they joined a campus club and still more wish they had taken that internship opportunity — but you would not be alone in wishing you had said "yes" more often during your college years.

Clarksville, TN – Austin Peay State University alumnus, Gunnery Sgt. Samuel Barlow will perform in the 58th Inauguration of the President of the United States on January 20th as a member of "The President's Own" United States Marine Band.
Famous watermelon smasher to be joined by comedians Artie Fletcher and Bob Nelson for three nights only

Clarksville, TN – After over four decades of entertaining audiences with his prop comedy, social commentary and watermelon smashing antics, one of the most famous comedians of our time is hanging up his Sledge-O-Matic.
In celebration of his 70th birthday, Gallagher is bringing master comedians Artie Fletcher and Bob Nelson along for the ride on his national farewell tour … and making Clarksville one of his stops! For three nights only, "Gallagher's 'Joke's on You' Comedy Tour" will take up residence at the Roxy Regional Theatre, on February 14th, 15th and 16th at 8:00pm.
Clarksville, TN – The Austin Peay State University undergraduate chapter of the Zeta Phi Beta Sorority, Inc., an international non-profit community service sorority, was recognized last month as being the number one collegiate chapter in Tennessee for community service activities. The designation came during the sorority's Tennessee Leadership Conference, held in Nashville on October 28th and 29th.
"I am very proud of this wonderful group of young ladies, and their work to support the community in a variety of ways really speaks to who we are as Zeta women, and what we were founded on as an organization," Sheila Bryant, on-campus adviser for the chapter, said.
Alumni and undergraduate chapters from all over the state met in Nashville last month for the conference, where they participated in workshops and service activities related to the charge of the sorority. The APSU chapter, Gamma Nu, was recognized for its service work during the annual service awards luncheon.
"These young ladies diligently seek ways to help others, not only in the APSU community, but Clarksville as well," Allyson Johnson, the chapter's graduate chapter advisor, said. "They truly exemplify our founding principles."
Five co-ed students at Howard University, who envisioned a sorority that would promote the highest standard of scholastic achievement and finer womanhood,founded Zeta Phi Beta Sorority, Inc., on January 16th, 1920. Headquartered in Washington, D.C., Zeta Phi Beta Sorority, Inc. has a diverse membership of more than 120,000 college-educated women with more than 1,000 chapters in North America, Europe, Asia, the Caribbean, Africa and the Middle East.
For more information, please visit www.zphib1920.org or contact Kianna Marshall, president of APSU's Zeta Phi Beta Sorority, Inc., at .
Additional information on the local undergraduate chapter is available at www.apsu.edu/greek-life/zeta-phi-beta-sorority-inc