Clarksville, TN – Although nearly 15,000 women served in Vietnam during the war, at that time there was little to no media coverage about these unsung heroes' experiences and sacrifices, or their homecomings and readjustment difficulties.
This month, the Roxy Regional Theatre explores the often overlooked contributions of women in service with Shirley Lauro's "A Piece of my Heart", opening Friday, April 13th, at 8:00pm. In keeping with the theatre's traditional pay-what-you-can opening night, all tickets not pre-sold at the regular ticket price will go on sale at 7:30pm that evening for a $5.00 minimum donation.

Clarksville, TN – The night sky is darker, the stars brighter, in Mount Pleasant, Tennessee. The rural town sits about an hour south of Nashville, where the heavens are dimmed by excessive light pollution, and as a girl, Deborah Gulledge became curious about the brilliant stars above her home.
"I was always interested in astronomy," she said recently.
Montgomery County, TN – Clarksville-Montgomery County School System students representing Tennessee as nominees for the National U.S. Presidential Scholars Program include: Hunter Silverstrim, Northwest High; Navarone Dupont, Northeast High; and from Kenwood High, Marzell Norris and Aubrey Doll, for Career Technical Education.
Award Presented for Connecting Employment Opportunities to Transitioning Soldiers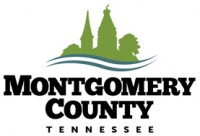 Montgomery County, TN – Fort Campbell and Montgomery County, Tennessee live side-by-side as neighbors and partners.
On Monday, December 4th, 2017, Montgomery County was of only seven Army communities worldwide to be recognized in Washington, D.C. by the U.S. Army with an Army Community Partnership Award – an award that celebrates partnerships that enhance Army readiness and strengthens community bonds.

Clarksville, TN – The Clarksville Area Chamber of Commerce will host Jimmy Blackmon at a Power Breakfast on Wednesday, July 19th, 2017. The event begins at 7:30am and will be held at the Riverview Inn, 50 College Street.
Blackmon is among the most combat experienced leaders of the modern era.

Clarksville, TN – Visit Clarksville, in conjunction with the Montgomery County Veterans Coalition, is proud to host its third annual Welcome Home Veterans event September 13th-17th, 2017.
Multiple activities will be happening during the five-day period to celebrate and honor veterans, with an emphasis on Vietnam veterans.

Clarksville, TN – The Clarksville Police Department held a 5k Run/Walk to raise money for C.O.P.S. (Concerns of Police Survivors) this past Saturday, May 13th, 2017. The event was held at the Clarksville Police Department Headquarters located at 135 Commerce Street. The entry fee was $25.00.
"The weather today was perfect. There are a lot of families here and around 200 participates," said CPD Captain Scott Thornton.

Clarksville, TN – The Austin Peay State University Department of Music was well represented at the Tennessee Music Education Association (TMEA)'s annual conference, held in April in Nashville at the Opryland Hotel.
The APSU Clarinet Choir, under the direction of Dr. Spencer Prewitt, was among a number of student groups selected to perform at the conference.

Clarksville, TN – A common regret recent college graduates share is that they wish they had not let opportunity pass by them.
It's a complaint that takes a lot of forms — some wish they had studied abroad, others wish they joined a campus club and still more wish they had taken that internship opportunity — but you would not be alone in wishing you had said "yes" more often during your college years.

Clarksville, TN – Austin Peay State University alumnus, Gunnery Sgt. Samuel Barlow will perform in the 58th Inauguration of the President of the United States on January 20th as a member of "The President's Own" United States Marine Band.