Clarksville, TN – The Vietnam War—America's first "rock and roll war," as it came to be known—had a distinct soundtrack that continues to help define it.
That's why Ken Burns' 2017 documentary, "The Vietnam War," featured music by Bob Dylan and Jimi Hendrix, and why The Rolling Stones' hit, "Paint It Black," shows up in Stanley Kubrick's film "Full Metal Jacket." Even Forest Gump marched through rain and muck to the sounds of Buffalo Springfield.

Clarksville, TN – The USS LST-325, 328-foot-long landing ship tank, will arrive in Clarksville on Wednesday, September 6th, 2017. The ship's arrival in Clarksville is one of the many activities that are part of Visit Clarksville's Welcome Home Veterans Celebration.
The LST-325 will be open for tours beginning at 9:00a.m. on Thursday, September 7th through 5:00pm Friday, September 15th. The LST will depart from Clarksville on Saturday, September 16th, 2017.

Clarksville, TN – Individuals may order a 3′ x 5′ United States flag in honor, in memory or as a tribute to a loved one as part of Clarksville's upcoming Welcome Home Veterans Celebration, September 13th-17th, 2017. All flags will be displayed in the Field of Honor – Veterans Tribute at Beachaven Vineyards and Winery, 1100 Dunlop Lane, September 14th-17th.

Clarksville, TN – Austin Peay State University's Phi Alpha Theta (PAT) history honors society has long been among the best in the country, recently winning Best Chapter of the Year Division IV for the seventh consecutive year.
Two members of the University's chapter were chosen to join members of 77 other PAT chapters in presenting their historical research at the society's biennial national conference, held January 6th-10th in Orlando, FL at the Walt Disney World resort.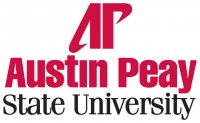 Clarksville, TN – On September 9th, authors Bud Alley and Jim Lawrence will visit the campus of Austin Peay State University to discuss their experiences during one of the most violent clashes in America's involvement in the Vietnam War.
The talk, scheduled for 4:00pm in the Sundquist Science Center, room E106A on the University campus, titled "The Ghosts of the Green Grass and Reflections on LZ Albany," focuses on the battle at Landing Zone Albany. [Read more]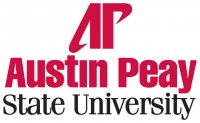 Clarksville, TN – The recipient of the 2015 Command Sgt. Maj. Darol Walker Award at Austin Peay State University is ROTC Cadet Kevin Doss, a decorated career soldier.
Doss, born in San Antonio, Texas, graduated from Boerne High School in 2001 and attended the University of Texas from 2001-03. He will graduate May 8th from APSU with a degree in Criminal Justice and a minor in Military Science.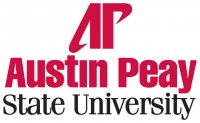 Clarksville, TN – The Austin Peay State University Military Alumni Chapter hosted its second annual scholarship endowment dinner on November 6th as part of the University's Homecoming Week celebration.
During the event, the chapter honored retired Command Sgt. Maj. Sidney Brown, a Vietnam War veteran and active member of the Clarksville-Montgomery County community.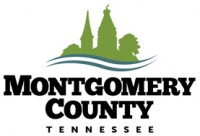 Montgomery County, TN – Montgomery County Government and the City of Clarksville will host a breakfast commemorating the 50th anniversary of the Vietnam War.
All Montgomery County Vietnam Veterans are invited to attend. This event is set for Wednesday, April 3rd at 7:30am at the Wilma Rudolph Events Center at Liberty Park. [Read more]
Clarksville, TN – House of Heroes, Inc., a community-focused 501(c)(3) program, is coming to Clarksville on April 4th and 5th, 2012, to honor Sergeant Major (Ret.) Hubert Thomas and his wife, Mary Elizabeth.
The House of Heroes program honors military and public safety veterans and/or their spouses by repairing and improving their homes at no cost. Since its inception in 1999, the program has repaired over 450 homes nationwide. The Thomas' house will be the program's first project in Tennessee. [Read more]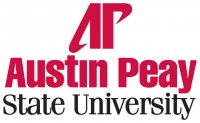 Clarksville, TN – In May of 1961, a group of young Austin Peay State University students, believing that they were living at the end of history, chartered a new campus honor society focused on studying the past.
"We thought we had missed all the great things," Riley Darnell ('62), former Tennessee secretary of state and founding member of the club, said. "There would be no more wars."