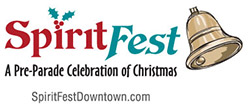 Clarksville, TN – Downtown Clarksville was the site of the 3rd Annual SpiritFest Saturday, a holiday event that preceded this year's 58th Annual Clarksville Lighted Christmas Parade.
Festivities were held in an area that included streets and parking lots between First Presbyterian Church on Main Street, Trinity Episcopal Church on Franklin Street, and the new Downtown Commons space.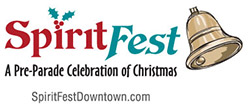 Clarksville, TN – The 3rd Annual SpiritFest, a holiday event from 2:00pm until 5:00pm on Saturday, December 2nd, 2017, will offer a bounty of free activities, including visits with Santa Claus, rides on the International Express Bus, four kids' inflatables, live music on the new Downtown Commons stage, ice skating, art and gift markets, food trucks and a live nativity with animals.
It will start three hours before Clarksville's 58th Annual Lighted Christmas Parade, which will pass by its location in Historic Downtown Clarksville.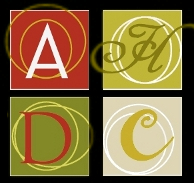 Clarksville, TN – Artists from around Middle Tennessee took advantage of the lovely weather this past weekend as they painted scenes of Clarksville's downtown and river district in the fourth annual 2Rivers Plein Air Paint-Out.
The paint-out culminated with an awards reception, exhibition and sales of work produced through the weekend at the Tree of Life Center.
Clarksville, TN – Clarksville Area Ministerial Association and Trinity Episcopal Church will host an ecumenical memorial vigil with local churches at 6:00pm on Tuesday, October 10th, 2017 at Trinity Episcopal Church, 317 Franklin Street, Clarksville, TN.
All members of the community are invited to attend this service which will remember the victims of the Las Vegas, NV tragedy.
Clarksville, TN – International crafts and jewelry, cauldron-cooked Brunswick stew, a petting zoo and live music will combine for the seventh annual Fall Festival at Trinity Episcopal Church, 317 Franklin Street.
The event, coming Saturday, November 5th, from 10:00am to 3:00pm, this year expands on "Shopping With a Purpose."
Written by Kendall Welsh
Girl Scouts Plan Knit-A-Thon to aid children with cancer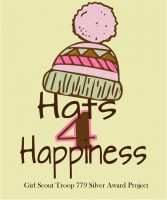 Clarksville, TN – Ryleigh, a member of Girl Scouts Troop 779, had a class mate that passed away last year from cancer. It was hard for her to watch a classmate grow sick, lose her hair, then finally her battle with cancer. While they weren't close, getting the updates of her classmate was confusing, painful and frustrating – being only 13 years old, and not knowing what to do to help.
So when her she sat down with her fellow troop members to brainstorm about what to do for a Silver Award project (the second highest award that a Girl Scout can earn), she thought of her classmate and mentioned it to them – and the rush of ideas began to take form.

Clarksville, TN – With the abundance of holiday happenings around town this time of year, making a day of it has never been easier. By the same token, however, sometimes you just need a break from all of the hustle and bustle.
Red River Breeze invites you to pause for an afternoon to enjoy classic holiday tunes with a Celtic flair and celebrate the release of their Christmas album, The Babe of Bethlehem, at the Roxy Regional Theatre on Saturday, December 5th, at 1:00pm.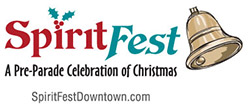 Clarksville, TN – The first-ever SpiritFest, a celebratory holiday event at 2:30pm on Saturday, December. 5th, will offer an irresistible opportunity for those who gather early to watch the city's 56th Annual Lighted Christmas Parade. It is being touted as "A Pre-Parade Celebration of Christmas."
Rather than getting an early parking spot – then waiting through cold and boredom until the parade begins – parade-goers can enjoy a variety of family-friendly activities during SpiritFest.
Over 1000 bowls are prepared for Empty Bowls 2014 Annual fundraiser!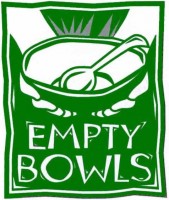 Clarksville, TN – The bowls come in all shapes and sizes with stripes, polka dots, swirls, crosses and flowers. Last week, under the direction of Professor Ken Shipley, volunteers lined up in the APSU Trahern Ceramics Studio to glaze hundreds of bowls decorated by the community for the annual Empty Bowls Clarksville-Hope not Hunger event to be held on February 25th, 2014.
The Empty Bowls project begins each year with Professor Shipley, volunteers and students making bowls from clay which the community paint and decorate.
Sixth annual Empty Bowls Clarksville expands Hope Not Hunger fundraiser to six congregations in 2014.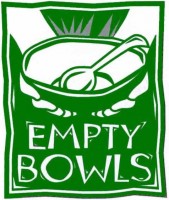 Clarksville, TN – The problems associated with hunger and food insecurity are not confined to the nation's largest cities. With over seventeen percent of Clarksville residents living below the poverty level, hunger and food insecurity are a harsh reality for many people in our community.
That means that hundreds of working adults, children and seniors in our community struggle with hunger every day. Food insecurity refers to the availability of food and access to it. Those who are considered food insecure do not know when they will have their next meal.