Runners can register for the 5K or One Mile Event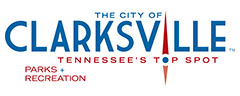 Clarksville, TN – The 40th Annual Queen City Road Race, scheduled for Saturday, May 5th, 2018 is quickly approaching and there is still time to register in person or online.
Online registration can be completed at www.cityofclarksville.com/parksrec and is available until noon on Friday, May 4th. Participants registering in person may come by the Clarksville Parks and Recreation Office, 102 Public Square, through Friday, May 4th or register on-site at Austin Peay's Foy Center the morning of Saturday, May 5th.

Clarksville, TN – When Charles Crow started filming everyday life in downtown Clarksville, there was no such thing as YouTube or iPhones or even the Internet.
The year was 1937, and Crow, a young editor with The Leaf-Chronicle, had just purchased a 16-millimeter Keystone Camera—one of the first affordable film cameras sold in the U.S. It only captured images in black and white and without sound.
Runners should register before April 13th for discounted rate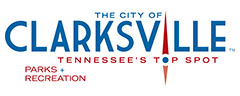 Clarksville, TN – It's time to lace up those running shoes and begin preparing for the 40th Queen City Road Race, a City of Clarksville tradition that promotes health and fitness for people of all ages.
Registrants can choose to participate in either the one-mile event at 8:30am or the 5K beginning at 8:45am on Saturday, May 5th, 2018.

Clarksville, TN – Clarksville unveiled its 21st public art piece this month. Twelve of the pieces – at least – are in a proximity that's easily walkable within the city's downtown core.
Murals, sculptures, fountains, and flames are among the art pieces you'll see showcased along city streets, urban trails, buildings and throughout the campus of Austin Peay State University, which is adjacent to downtown. Many of the works were designed or created by Clarksville artists.

Clarksville, TN – One of the missions of Austin Peay State University's Center for Service-Learning & Community Engagement is to keep things local.
From its S.O.S. Food Pantry that takes donations and makes them available for needy students to its Victory Gardens and egg-producing chickens that generate fresh food, the Center has a keen interest in taking care of its own.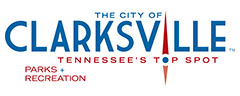 Clarksville, TN – Clarksville Parks and Recreation is accepting applications for booth space at Fright on Franklin, the City's annual Downtown Halloween festival, which will unfold from 3:00pm-6:00pm Saturday, October 28th, 2017.
Area businesses and organizations that want to join in the fun can apply online at www.CityofClarksville.com/Fright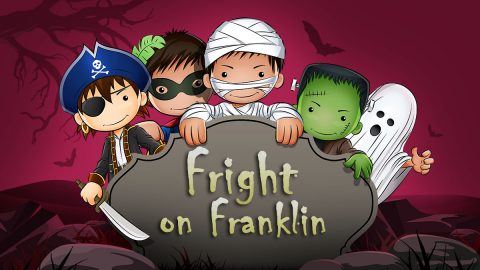 Canoe and Kayak race now part of Riverfest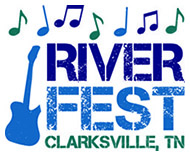 Clarksville, TN – Clarksville Parks and Recreation's canoe and kayak race Rally on the Cumberland is back for a fifth year and is now part of Clarksville's Riverfest.
Rally on the Cumberland will be at 8:00am on Saturday, September 9th, 2017 on the Cumberland River, beginning at the Montgomery County Conservation Club and ending at the McGregor Park boat ramp, approximately 6 miles in length.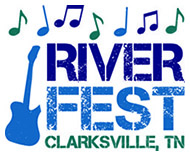 Clarksville, TN – Riverfest, the City of Clarksville's entertainment festival now in its 30th year, is pleased to announce Chris Janson will be the featured headliner at the 2017 Festival. Chris Janson will perform at 9:15pm Saturday, September 9th on the Bud Light Stage at McGregor Park. The concert is free and open to the public.
"Once again, the City of Clarksville is presenting a big star to headline our big-time community festival," Clarksville Mayor Kim McMillan said. "Chris Janson is one of the hottest artists in country music, and he'll be here to push Clarksville's Riverfest to new heights."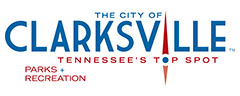 Clarksville, TN – Adults fifty years of age and up can register now through Friday, May 5th for Clarksville Parks and Recreation's 50 Plus Games.
50 Plus Games encourages participants to maintain an active lifestyle and continue participation in sports and recreational activities through friendly competitions. No experience is necessary!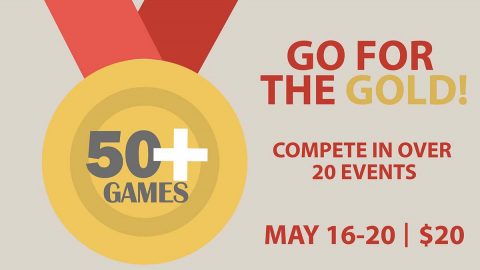 [Read more]
APSU Sports Information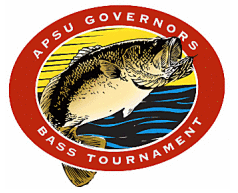 Clarksville, TN – Austin Peay State University has announced that the 24th annual APSU Governors Bass Tournament will be held Saturday, May 13th, 2017 at Kentucky Lake, with registration and boat launching from Paris Landing (Tennessee) State Park. Last season's tourney drew nearly 200 boats.
More than $12,000 dollars in prize money will be awarded. Previously, the Top 25 places earned cash prizes but now only the Top 10 places will gain monetary awards, meaning greater cash payouts, respectively, for those positions.