Project Yesu

Clarksville, TN – Project Yesu, a Clarksville nonprofit which supports orphaned and vulnerable children in Uganda, is holding their annual Orphan Luncheon fundraiser on Sunday, November 18th, 2018 from 1:00pm – 3:00pm at the Belle Hollow.
The theme of this year's luncheon is "Celebrations & Stories," where organizers will share memories of where they've been, and where they plan on going in the future.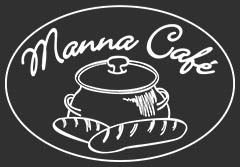 Clarksville, TN – Manna Café Ministries is holding it's 5th annual Grits & Gravy, a casual breakfast-for-dinner event to celebrate its 8th anniversary in Clarksville.
Taking place on Friday, April 27th, 2018 from 7:00pm–9:00pm at the Belle Hollow (2231 Madison Street), Grits & Gravy will include a buffet-style meal; a silent auction; guest speaker Michael Bayne of Greeneville, South Carolina; acoustic entertainment by Lydia Walker; and a big announcement from Manna Café.
[Read more]

Clarksville, TN – The Clarksville Area Chamber of Commerce honored an outstanding Clarksville-Montgomery County entrepreneur on April 10th with the inaugural GrowCo Excellence In Entrepreneurship Award.
The award is in place to recognize a Chamber member business that has excelled in entrepreneurship.