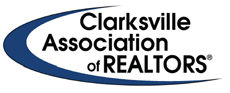 Clarksville, TN – The Clarksville Association of Realtors® (CAR) reports that the average daily number of properties on the market for 2017 was 1548, which is a 17.7% decrease from 2016's average (1880).
Also, for 2017, the average price of properties currently for sale was $221,000, which is 10.0% greater than 2016 ($199,000).
[Read more]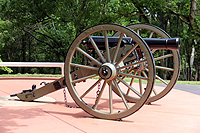 Clarksville, TN – The next meeting of the Clarksville (TN) Civil War Roundtable will be on Wednesday, January 17th, 2018 at the Bone & Joint Center, 980 Professional Park Drive, right across the street from Tennova Healthcare. This is just off Dunlop Lane and Holiday Drive and only a few minutes east of Governor's Square mall.
The meeting begins at 7:00 pm and is always open to the public. Members please bring a friend or two – new recruits are always welcomed.

Clarksville, TN – Military veterans looking to attend college will now have a strong advocate at Austin Peay State University thanks to the recent awarding of a five-year, $1.3 million U.S. Department of Education TRiO grant.
The new grant will allow the University to open a Veterans Upward Bound (VUB) office on campus to serve 125 veterans from Fort Campbell and Houston County, Montgomery County, Robertson County and Stewart County.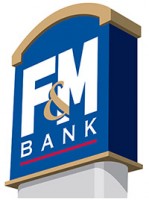 Clarksville, TN – During a 12-month period when Montgomery County's total bank deposits jumped by $175.8 million, F&M Bank remained in the top position among FDIC-insured banks with a 19.01% market share. It is the 14th consecutive year that F&M has maintained its market-leading ranking.
The fact that seven of the 11 Montgomery County banks have 10% or more of deposit market share underscores the extraordinary competitiveness within the market.
The updated market share reports – recently posted on the FDIC website – are based on federally insured deposits of banks and thrifts through June 30th, 2017.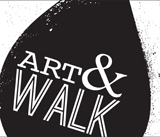 Clarksville, TN – Produced by The Downtown Clarksville Association, First Thursday Art Walk is a free, self-guided tour spanning a 5-block radius that combines visual art, live music, engaging events and more in the heart of Downtown Clarksville.
With 10+ venues, bars and businesses participating each month, the First Thursday Art Walk in Clarksville is the ultimate opportunity to savor and support local creative talent.

Clarksville, TN – Earlier this year, several of Betty Joe Wallace's friends and former students gathered in the Austin Peay State University Morgan University Center for a special memorial dinner honoring the late history professor.
On that winter evening, under the warm lights of the center's ballroom, attendees heard familiar stories about this trailblazing woman who helped found both the African-American Studies and the Women's and Gender Studies programs at Austin Peay.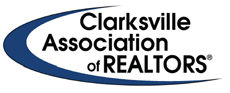 Clarksville, TN – The Clarksville Association of Realtors® (CAR) reports that 11.9% more homes were sold in December 2016 than in December 2015. In December there were 365 properties sold, while in November 2015, there were 324 properties sold.
For December, the average price of properties currently for sale was $204,650, which is 8.32% greater than the December 2014 average of just over $188,301.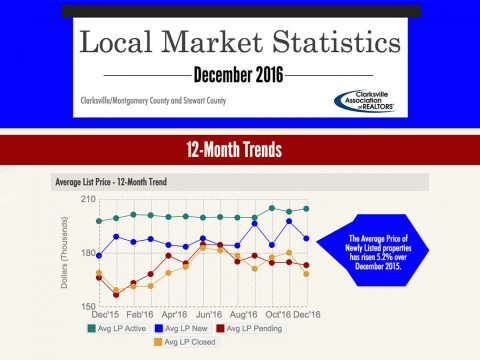 [Read more]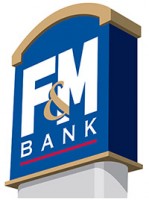 Hendersonville, TX – F&M Bank has been providing financial services in Hendersonville since 2008. Beginning January 17th, the Middle Tennessee-rooted bank is taking an ambitious step forward in Sumner County by opening a new 10,000 square foot office in the heart of Hendersonville's Indian Lake commercial district.
The spacious new facility, located at 221 Indian Lake Boulevard, replaces the bank's former quarters at 100 Bluegrass Commons. The new office will accommodate F&M's growing banking and mortgage staff and will provide customers with a dedicated mortgage services entrance.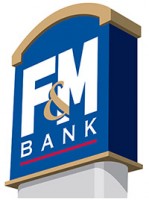 Clarksville, TN – For the 13th consecutive year, F&M Bank holds the top position in Montgomery County's market share of deposits, according to the FDIC annual summary of insured deposits published last Friday (September 30th). F&M also retained its top position in Stewart County, a ranking it achieved in 2015.
Annual market share reports are based on FDIC-insured deposits of banks and thrifts through June 30th, and includes 11 financial institutions in Montgomery County and three in Stewart County.

Clarksville, TN – Art can be seen as a window into the world, and Austin Peay State University art and biology double major Nicole Santoyo's recent work has done that, offering a look into a familiar world through the lenses of an unfamiliar visitor.
Santoyo was awarded a 2015-16 Presidential Research Scholarship (PRS) for her presentation, titled "Southern Epic: Addressing Contemporary Tennessean Life," a series of oil paintings addressing what she saw as a misrepresentation of the South; namely, a tendency to focus on presenting life in states like Tennessee as more idyllic and glamorous than the reality.