Clarksville, TN – The Clarksville Area Chamber of Commerce is pleased to announce the addition of Phil Harpel to the Military and Government Relations position.
A lifelong resident of Clarksville-Montgomery County, Harpel has served in several roles supporting the members of our armed forces.

Clarksville, TN – Austin Peay State University's Campus Police Department is partnering with the Tennessee Highway Safety Office (THSO) for its fifth annual Seatbelts Are for Everyone (SAFE) campaign.
This statewide initiative is designed to increase seatbelt and child passenger safety restraint usage through the implementation of occupant-protection programs, public events and checkpoints throughout Tennessee. The SAFE campaign began February 1st, 2018 and concludes August 1st, 2018.

Clarksville, TN – Soldiers may deploy into combat as a unit, but too often, the journey home is lonely and discouraging. Combat veterans – both men and women – may make the physical journey successfully back to the states but finding the way home after war – navigating the pain, the losses and the guilt – can take years. You can help, though.
Join SAFE: Soldiers and Families Embraced, community leaders and your neighbors on Thursday, November 10th, 2016, to share a meal at the organization's annual fundraising breakfast, "Lighting the Way Home."

Clarksville, TN – Soldiers And Families Embraced (SAFE) recently received a grant from The Healing Trust, formerly Baptist Healing Trust, which awarded funds totaling over $1.1 Million in its most recent grant cycle.
SAFE's grant was for $29,500 and will be used to provide counseling to military families. SAFE provides free, confidential, professional counseling to active duty military, veterans and their families.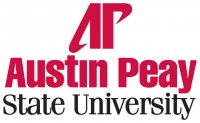 Clarksville, TN – Through a partnership with the Corporation for National and Community Service, Austin Peay State University's Center for Service Learning and Community Engagement (CSLCE) has placed three Americorps Vista personnel within Clarksville community agencies for the 2014-2015 academic year, with a fourth to be placed in February 2015.
As part of the Community Strong program, which aims to strengthen community resources in Montgomery County, Vista volunteers are placed in local agencies that impact the quality of life for veterans and those struggling with hunger and homelessness. [Read more]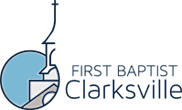 Clarksville, TN – On Thursday, November 21st, the Military Ministry of First Baptist Church, Clarksville, TN and SAFE: Soldiers And Families Embraced invite you to experience "Ponder Anew: A WWII Warrior's Story".
This is a Reader's Theater play with music from the memoir of Lt. Herschel D. Ponder, adapted for the stage by Carol Ponder and Robert Kiefer.
[Read more]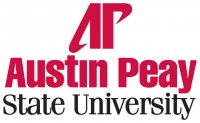 Clarksville, TN – At 6:00pm on October 8th, local educators and community members who work with veterans are invited to attend a special workshop, "Stand In Their Boots: Beyond the Battlefield," at the Austin Peay State University Morgan University Center.
The program will feature Rebecca Townsend, a senior licensed psychological examiner and licensed professional counselor, discussing ways university and public school teachers and staff members can better serve students who are veterans or the children of active duty service members. [Read more]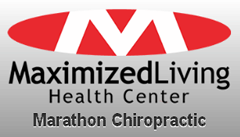 Clarksville, TN – Maximized Living along with Marathon Chiropractic is hosting "Resolve: The New Year's Weight Loss Challenge". This life-changing event will be held February 2nd, 2013, at Xtreme Ministries, Fort Campbell Boulevard.
This event will share the latest research behind healthful weight loss, so people can establish—and maintain—a proper weight. The event offers a 30-day weight loss challenge, but it is not about body image, rather, its goal is to re-establish the proper function of the human body. [Read more]
Clarksville, TN – Veterans Day is a time to reflect, honor and remember. All across the United States, communities are coming together today to remember the men and women who have so courageously protected and defended our nation.
This is a day to show our appreciation for all they have given and continue to give. [Read more]