Clarksville, TN – The 4th Annual Fright on Franklin, presented by The City of Clarksville and Planter's Bank, will take place, Saturday, October 27th, beginning at 3:00pm in Downtown Clarksville.
This free, family friendly and award winning event is for adults and kids of all ages and will feature safe trick-or-treating, costume contests, and much more!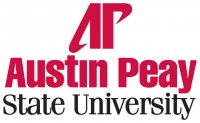 Clarksville, TN – As you shop for groceries, Halloween goodies and other items, remember to pick up a new book or two to donate to the annual Candy for the Mind project at Austin Peay State University.
For the 10th consecutive Halloween, the Honor Society of Phi Kappa Phi (PKP) at APSU is collecting new and gently used children's books for its Candy for the Mind project. Members of the campus and local community are invited to support this effort through donations of books or funds for the purchase of books.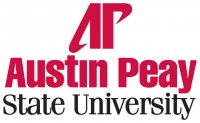 Clarksville, TN – G.H.O.S.T. (Greater Halloween Options for Safe Trick-or-Treating) is Austin Peay's Student Government Association's most successful and well-known community outreach event.
Held annually around Halloween each year, the event provides children from surrounding communities to trick-or-treat in a safe and controlled environment. Austin Peay student organizations also use G.H.O.S.T. as an outlet to promote their groups and assist in making the occasion fun and interactive for children and their families.

Clarksville, TN – The City of Clarksville's Parks & Recreation Department has received the Special Events Award I for Fright on Franklin.
The Tennessee Recreation and Parks Association (TRPA) Special Events Arts & Marketing Award recognizes innovation and creativity and inspires other to develop similar programs in their own area.