Clarksville-Montgomery County Public Library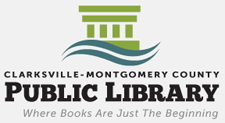 Clarksville, TN – Phase 1 of a major renovation of portions of the Clarksville-Montgomery County Public Library will begin Monday, June 11th, 2018.
Using a public/private funding partnership, the library, which was last renovated 21 years ago, will take a big leap towards becoming the building that it needs to be to give the public a more updated, useful, attractive, inviting and comfortable experience.

Clarksville, TN – The weekly Clarksville Parks and Recreation Department Recreation Report provides Clarksvillians with a glimpse at the activities and events that are available from the Parks and Recreation Department for them to enjoy together as a family.
This weeks highlights include:
Warrior Week Picnic
Civil War Photography Exhibit
Cumberland Arts Experience
50 Plus Olympics
Summer Pool Passes
Front Entrance Renovations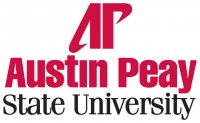 Clarksville, TN – Standing on the long front porch, Austin Peay State University President Tim Hall peeked through a window to the inside of a house that now belongs to the APSU Foundation.
On December 11th, Heritage Bank President Keith Bennett presented Hall with the deed to 1220 Madison Street, located across the street from McReynolds-Nave and Larson Funeral Home in the historic district.

Montgomery County, TN – The Clarksville-Montgomery County Board of Education will vote on the $15.4 million construction resolution for the proposed renovation of Northwest High School at its 7:00pm meeting tonight.
The high school opened in the fall of 1970 and the project will include significant upgrades, with a focus on safety and security.
Innovative design to improve shopping experience
Clarksville, TN – The Clarksville Walmart, located on Fort Campbell Boulevard, recently began an extensive renovation. The store will receive a full remodel from the inside out and will represent the latest in Walmart's store design and customer experience. The project is expected to be complete in May.
The new design is based on feedback from customers and will feature a clean, open and bright new look in the store with a bright interior paint scheme and lighting, and easy-to-read signage to help customers find the products they need. [Read more]