Cunningham, TN – On Thursday, June 1st, 2017, Domino's Pizza on Highway 48 will be having their grand opening. They are offering medium 1-topping carry out pizzas for $3.99 all day.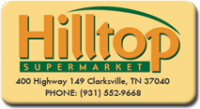 Clarksville, TN – Hilltop Super Market held their 22nd annual Easter Egg Hunt on Saturday, April 15th, 2017. The weather was nice and warm with a cool breeze that kept it from being hot. The event kicked off at 11:00am and the Easter Egg hunt began at 2:00pm.
There were several different activities for everyone to enjoy. There were inflatable bounce houses provided by U Jumpin' Foulks, face painting done by Montgomery Central High School Cheerleaders, cupcake decorating, a duck pond, and other games.

Montgomery County, TN – Advanced Placement (AP) students of the Clarksville-Montgomery County School System have the chance to win a brand new car from Wyatt Johnson, technology from Premier Medical Group, gas cards from William Beach Oil Co. and free pizza from Domino's for passing one or more AP exams.
A total of 544 students, who passed 844 exams, are eligible to participate in the 8th Annual Wyatt Johnson Pass and Go event. For each AP exam students pass with a score of 3, 4 or 5, their chances increase to win.

Clarksville, TN – Lunch at Old Chicago Pasta and Pizza at 2815 Wilma Rudolph Boulevard in Clarksville has a menu that should give everyone a favorite selection. Our waiter, Wesley, gave perfect service even as we chose the fantastic buffet that featured several thick crust pizzas, thin crust pizzas plus bread sticks and sauces.
My lemonade was just right as was my lunch partner's iced tea. Other drink choices included refreshers like red berry sparkle, ginger-pomegranate sparkler, energy drinks, root beer, sodas, juices and a full range of beers, ales, lagers, cocktails and wines.
Leading Fast Casual Pizza Chain Opens New Clarksville Location

Clarksville, TN – Starting Friday, June 12th, Clarksville residents can enjoy fresh, fast, personal pizza at Nashville's newest Pie Five, located at 108 Morris Road in the Gateway Commons shopping center.
Pizza-loving Tennesseans will have the chance to build their own pizza or try one of Pie Five's delicious signature pies—all made to order and baked in less than five minutes.
Clarksville, TN – This Saturday, May 9th, Hilltop Supermarket is hosting "Karing for Kenai" Spring Festival. The Spring Festival is a fundraiser for 3-year old Kenai Payes Langley who was diagnosed with a rare form of cancer.
There will be a yard sale from 7:00am until 3:00pm. Hilltop is still taking donations that can be dropped off at the store anytime.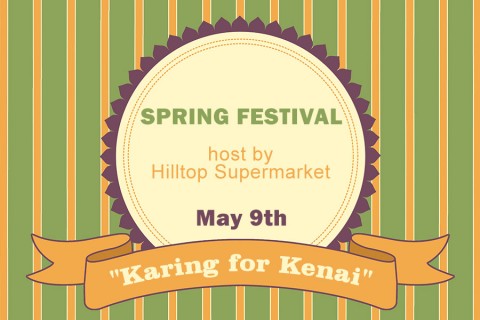 [Read more]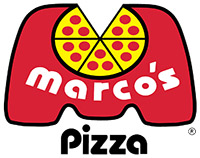 Clarksville, TN – On Monday, February 2nd, 2015, owners Matthew Buehrle and Ben Diquattro will be opening Clarksville's first Marco's Pizza at 1761 Tiny Town Road. Marco's is the only national pizza chain founded by a native Italian and takes pride in making fresh ah!thentic italian handmade pizza.
"I saw a need in the Clarksville market for better pizza," stated Buehrle. "We chose the Exit 1 area because of the growth in this part of town. Also, other pizza places have to drive from Exit 4 and we are here to service them direct."
Ah!thentic Italian Pizza Franchise Brings Handmade Artisan Pizza to Clarksville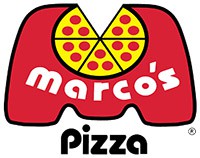 Clarksville, TN – Marco's Pizza, the fastest growing pizza company in the United States, known for its fresh ingredients, secret sauce recipe and dough made in-store daily, announced it will open at 1761 Tiny Town Road on February 2nd, boosting the local economy by adding more than 20 jobs.
"Pizza lovers in Clarksville will quickly find out that we're substantially different than your typical pizza chain," said Ben Diquattro, owner of Marco's Pizza in Clarksville. "I was attracted to the Marco's brand because it was founded on Italian freshness and quality standards, making it stand out from all other well-known brands. All ingredients are genuinely fresh and truly craveable. I'm proud to open a Marco's Pizza and offer such a quality product to the people of Clarksville."

Clarksville, TN – The City of Clarksville Parks and Recreation Department will be offering a memorable evening for mother and son couples on Thursday, July 24th.
Couples will get to build their own board game, play giant board games and enjoy a pizza and ice cream buffet.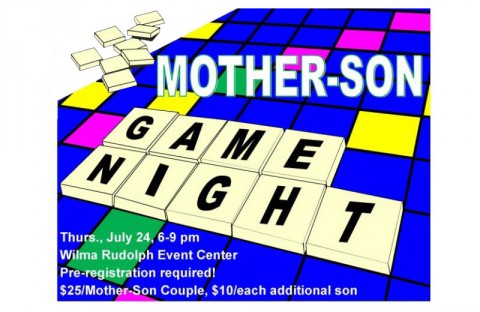 [Read more]

Clarksville, TN – The weekly Clarksville Parks and Recreation Department Recreation Report provides Clarksvillians with a glimpse at the activities and events that are available from the Parks and Recreation Department for them to enjoy together as a family.
This weeks highlights include: Special Needs night at the Indoor Aquatic Center, Dream Chasers, Chocolate Affair, and Zumba and R&B Step.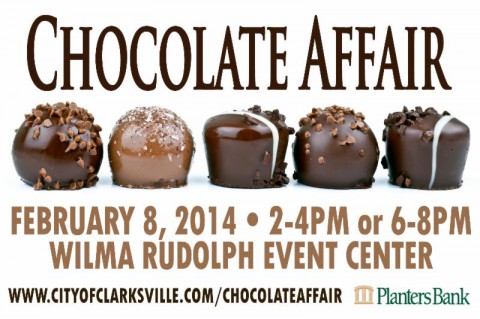 [Read more]