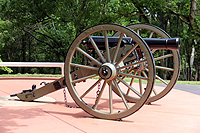 Clarksville, TN – The next meeting of the Clarksville (TN) Civil War Roundtable will be on Wednesday, October 18th, 2017 at the Bone & Joint Center, 980 Professional Park Drive, right across the street from Tennova Healthcare. This is just off Dunlop Lane and Holiday Drive and only a few minutes east of Governor's Square mall.
The meeting begins at 7:00pm and is always open to the public. Members please bring a friend or two – new recruits are always welcomed.
Topic – "Civil War Ghost Stories and Legends"

Clarksville, TN – Visit Clarksville welcomed two major events this weekend that, combined, pumped over $3.2 million into the local economy.
The Tennessee Middle School Athletic Association (TMSAA) Track & Field State Championships brought some 2,520 visitors, including 600 athletes, who competed at Austin Peay State University's Fortera Stadium for top medals in discus throw, high jump, long jump, shot put along with multiple track events.

Clarksville, TN – Shiloh Industries is gearing up for new product production in Clarksville-Montgomery County's Corporate Business Park with the first new die cast machine expected to be installed this week.
The company's soon-to-be local plant manager, Gerald Craycraft, met with the Industrial Development Board this week to announce new improvements and new product lines to Shiloh's original plans since purchasing Contech in August 2013.

Clarksville, TN – Austin Peay State University alumnus, Gunnery Sgt. Samuel Barlow will perform in the 58th Inauguration of the President of the United States on January 20th as a member of "The President's Own" United States Marine Band.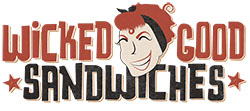 Clarksville, TN – On Friday, November 18th, 2016, the Nashville-based high energy rock band Hotstop will be performing at Wicked Good Sandwiches in Clarksville, TN. The Hollywood Kills and Vedra will also perform.
Formed in January 2013, Hotstop is Bryn William (vocals), Drü Marshall (drums), and the Wlodyka brothers (guitars), Waldemar and Derek Max.

Clarksville, TN – If you live or attend high school in a county outside of Tennessee that is within a 250-mile radius of Austin Peay State University, then you qualify for a discounted tuition rate for both undergraduate and graduate programs at Austin Peay.
High school students who have a 22 ACT (or 1020 SAT) or higher are eligible for an additional Provost Scholarship, bringing tuition rates within a few dollars of the University's in-state rate.

Clarksville, TN – Judy Molnar, a seasoned information technology professional, was recently named associate vice president and chief information officer (CIO) for Information Technology at Austin Peay State University.
Charles Wall previously served as the University's CIO, but he retired in May after 43 years of service to APSU.
Fast-casual sandwich chain to debut in Clarksville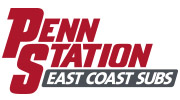 Clarksville, TN – Penn Station East Coast Subs, the fast-casual restaurant known for its fresh grilled, made-to-order sub sandwiches, hand-squeezed lemonade and fresh-cut fries, will open its first location in Clarksville next month at 110 Needmore Road.
Cincinnati-based Penn Station East Coast Subs features grilled sub sandwiches – including the chain's renowned Philadelphia cheesesteak sandwich – and cold deli sandwiches made to order with high-quality ingredients on hearth-baked bread.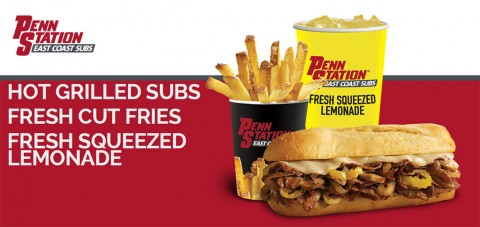 [Read more]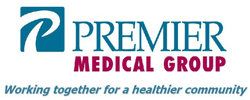 Clarksville, TN – Premier Medical Group is pleased to announce the addition of Dr. E. Thomas Bernhoffer to their family practice department.
A native of Ohio, Dr. Bernhoffer is a graduate of the University of Toledo and Case Western Reserve University School of Medicine in Cleveland, Ohio. He participated in the National Health Service Corps.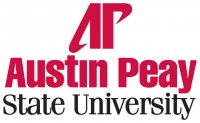 Fort Knox, KY – The U.S. Army Cadet Command has announced that Austin Peay State University's Army Reserve Officers' Training Corps (ROTC) department has won one of eight MacArthur Awards for the school year 2013-2014.
The awards, presented by the U.S. Army Cadet Command and the Gen. Douglas MacArthur Foundation, recognize the ideals of "duty, honor and country," as advocated by MacArthur.