Clarksville, TN – On Wednesday, October 26th, 2017 the U.S. Army launched its JROTC Robotics Program at Kenwood High School. Four CMCSS high school robotics programs will be in place: Kenwood High School, Northeast High School, West Creek High School, with Rossview High School and Northwest High School combined.

Clarksville, TN – Brad Loos, major gifts officer with the University of Missouri's Tiger Scholarship Fund, will deliver the address at APSU's 2017 Summer Commencement at 2:00pm, Friday, August 11th, in the Dunn Center.
Prior to joining the Tiger Scholarship Fund, Loos spent 15 years as a college basketball coach, including three years at the University of Missouri.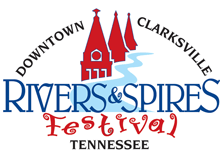 Clarksville, TN – Clarksville's 15th Rivers and Spires Festival began Thursday, April 21st not at a walk or a sprint, but like a race car roaring around the track. The performances on the Public Square Stage were a soulful adrenaline filled ride much like getting on the 50 mph triple looping Mind Bender roller coaster at Six Flags Over Georgia.
The festival start at 5:00pm and the party went on well past 10:00pm. The weather was warm with a slight breeze and best of all, the rain stayed away.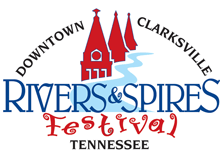 Clarksville, TN – The 15th annual Rivers and Spires Festival kicks off tonight, Thursday, April 20th, in Downtown Clarksville Tennessee from 5:00pm until 10:00pm. Chase & Ovation will headline the Public Square Stage tonight performing the music of Prince.
Rivers and Spires is an event for the whole family featuring children's activities, arts vendors, a car show, military exhibits, shopping and so much more. Those that attend will have five stages of live entertainment with over 100 performers to enjoy during the three day event.

Clarksville, TN – Faced with a rare opportunity to impress recruiters from one of the most sought-after internships in America, automotive manufacturer Tesla, Inc., Austin Peay State University junior physics major Jonathan Bunton said he felt he needed to combat a common misconception in the tech sector.

Clarksville, TN – Before Northeast High School senior Rebecca Armstrong matriculates to Austin Peay State University this fall, the Clarksville resident will have the unique opportunity to represent the state of Tennessee as a part of the annual American Spirit Awards.
Held June 8th-10th at the National World War II Museum in New Orleans, the American Spirit Awards celebrates individuals and organizations whose work reflects the values and spirit of those who served the country during the era of World War II.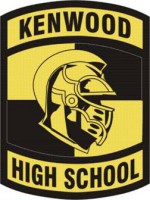 Clarksville, TN – On Friday, January 27th, Kenwood High School (KHS) held the 3rd Annual KHS Charity Game, "Waging War Against Cancer". The event raised over $1,200 in donations for St. Jude Children's hospital that will be donated in Josh Artis' memory.
The games last Friday between Kenwood and Northeast were exciting for sure, but the show at halftime of the boys' game was also well worth watching. The student governments of both Kenwood and Northeast had been busy running games in the hall for kids and taking donations in the stands, while Kenwood's National Honors Society gave away glow sticks for a donation.

Clarksville, TN – The deadline for nominations for the coveted Acuff Circle of Excellence Ovation Awards in the artists fast approaching.
Nominees must have made significant contributions to the artistic and cultural life of the Clarksville-Montgomery County community.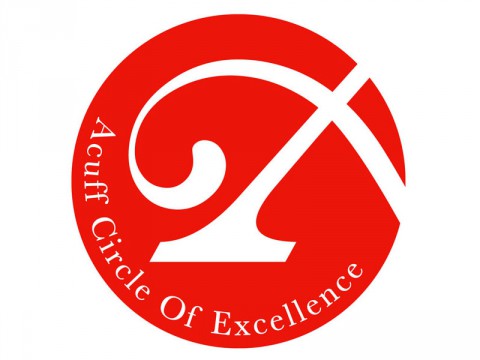 [Read more]

Clarksville, TN – The coveted Acuff Circle of Excellence Ovation Awards in the arts will be presented March 5th, 2017, but nominations already are being sought.
The Circle, a non-profit organization affiliated with the Austin Peay State University Foundation, is a patron society of the Center of Excellence for the Creative Arts. The awards have been presented since 1996.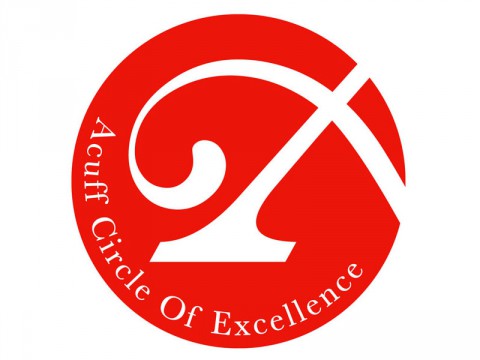 [Read more]

Clarksville, TN – Weekend badges for Clarksville's first ME2 Convention (ME2Con) are on sale now. ME2 Con is a Multiverse Entertainment Expo at the Riverview Inn in Clarksville, Tennessee on November 4th-6th, 2016.
ME2 is Clarksville's newest geek culture fan convention. The multi-day event centers around cosplay, entertainment, technology, artists and makers that has something for everyone. This convention is for makers, creators, builders, writers, cosplayers, techies, Trekkies, artists, gamers, geeks and more.