Clarksville, TN – Austin Peay State University (APSU) art student Jeremy Vega utters the phrase often: "I kinda went a bit overboard."
He used a version of the phrase to describe a robot he built entirely with cardboard: "I kind of went over."
Northeast High School Band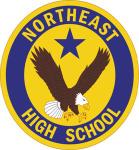 Clarksville, TN – Come out this Saturday, December 8th, 2018 for the 5th Annual Northeast High School Band Craft Fair.
It will be held at the high school gymnasium. Doors will open at 9:00am and will go on until 3:00pm.
The NEHS Band has lots of vendors and crafter very anxious to show you all of their great products. Come on out and get your Christmas shopping finished with very unique and handmade items.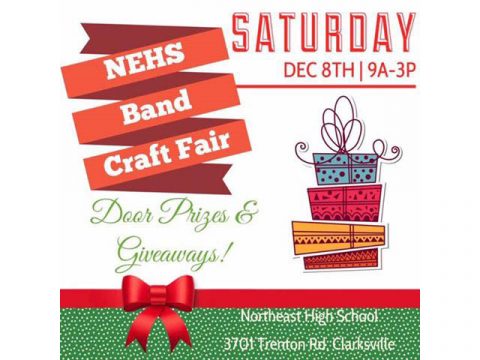 Visit Clarksville

Clarksville, TN – The 2018 Toyota East West All-Star Classic will be held in Clarksville, Tennessee at Austin Peay State University's Fortera Stadium on Friday, December 7th, 2018 for the second year.
The All-Star Classic is organized by the Tennessee Athletic Coaches Association (TACA) and is made up of the state's top 88 senior football players who are selected from more than 400 nominations.

Clarksville, TN – When Bridget Cloud first offered free junior computer coding classes at Clarksville-Montgomery County Public Library, she had one class and a few young students. But the number of students – and of classes – grew quickly.
"The interest for the little kids, it just kept going and going and going," she said.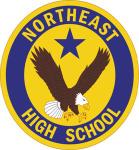 Clarksville, TN – The Northeast High School Class of 2018 graduated 308 seniors at a commencement ceremony inside APSU's Dunn Center on Saturday, May 26th.
Students wearing blue and gold entered in a traditional processional as Pomp and Circumstance played. Thousands of friends and family members filled the first two levels of the auditorium.
Members of JROTC marched to the stage for the presentation of colors, then Christina Webb sang the national anthem.

Clarksville, TN – In the summer of 1964, during a long bus trip to Illinois, two rival Latin students ended up sharing the same seat. Kaye Phillips, from Clarksville High School, and Grady Warren, from Hillsboro High School, had spent the past year trying to best each other at Junior Classical League (JCL) competitions around the state.
"At the state JCL convention earlier that year, it was the only time I ever tied her," Grady said recently.
Montgomery County, TN – Clarksville-Montgomery County School System students representing Tennessee as nominees for the National U.S. Presidential Scholars Program include: Hunter Silverstrim, Northwest High; Navarone Dupont, Northeast High; and from Kenwood High, Marzell Norris and Aubrey Doll, for Career Technical Education.
Clarksville, TN – On Wednesday, October 26th, 2017 the U.S. Army launched its JROTC Robotics Program at Kenwood High School. Four CMCSS high school robotics programs will be in place: Kenwood High School, Northeast High School, West Creek High School, with Rossview High School and Northwest High School combined.

Clarksville, TN – Brad Loos, major gifts officer with the University of Missouri's Tiger Scholarship Fund, will deliver the address at APSU's 2017 Summer Commencement at 2:00pm, Friday, August 11th, in the Dunn Center.
Prior to joining the Tiger Scholarship Fund, Loos spent 15 years as a college basketball coach, including three years at the University of Missouri.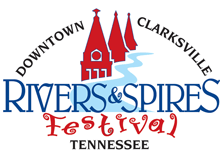 Clarksville, TN – Clarksville's 15th Rivers and Spires Festival began Thursday, April 21st not at a walk or a sprint, but like a race car roaring around the track. The performances on the Public Square Stage were a soulful adrenaline filled ride much like getting on the 50 mph triple looping Mind Bender roller coaster at Six Flags Over Georgia.
The festival start at 5:00pm and the party went on well past 10:00pm. The weather was warm with a slight breeze and best of all, the rain stayed away.