Clarksville, TN – The 7th Annual Go Commando Half Marathon & 5K drew more runners than last year, with almost 1,100 participants for the main events, the Kids Fun Run and the Shadow Run this past Saturday, October 21st, 2017.
This year also featured a Guinness World Record being set by Kalea Lehman who finished the half marathon in 1:51:12 while pushing a triple stroller.
"The Rotary Field of Dreams" for Special Needs Families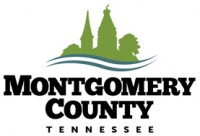 Montgomery County, TN – In support of their Rotary International Community Service Project, the three Rotary Clubs of Clarksville provided their first donation of $323,000 for the construction of a specially designed, multi-purpose sports field that will support the county's special needs athletes, families and support networks.
"We are calling this Community Service Project The Rotary Field of Dreams", said David Davenport, President of the Sunrise Rotary Club.