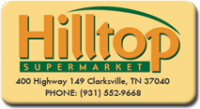 Clarksville, TN – Hilltop Supermarket hosted its 23rd annual Easter Egg Hunt on Saturday, March 31st, 2018 with food, face painting, inflatables, games, and one of the biggest egg hunts in town.
"This has been going on since I was a little kid," Cody Jackson said. "We put out somewhere between 10,000 and 11,000 eggs this year. But, it may be even more than 11,000, we lost count."
Jackson says it takes a while to put that many eggs out, but they're all gone in a matter of minutes.
Montgomery County, TN – Clarksville-Montgomery County School System announces that Amber Hartzler, a first grade teacher at Pisgah Elementary School, was one of 20 Tennessee educators recently designated as a National Board Certified Teacher.
Each of these accomplished educators earned the profession's highest mark of achievement through a rigorous, performance-based, peer-review process, demonstrating their proven impact on student learning and achievement.

Clarksville, TN – Clarksville unveiled its 21st public art piece this month. Twelve of the pieces – at least – are in a proximity that's easily walkable within the city's downtown core.
Murals, sculptures, fountains, and flames are among the art pieces you'll see showcased along city streets, urban trails, buildings and throughout the campus of Austin Peay State University, which is adjacent to downtown. Many of the works were designed or created by Clarksville artists.
Montgomery County, TN – Clarksville-Montgomery County School System students representing Tennessee as nominees for the National U.S. Presidential Scholars Program include: Hunter Silverstrim, Northwest High; Navarone Dupont, Northeast High; and from Kenwood High, Marzell Norris and Aubrey Doll, for Career Technical Education.
Montgomery County, TN – Montgomery Central High School counselor Bethany Erb was named Tennessee High School Counselor of the Year by the Tennessee School Counseling Association.
Montgomery Central Elementary School has been selected as one of two Tennessee schools named to the National Title I Distinguished School Program.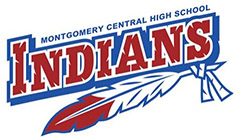 Cunningham, TN – On Monday, October 30th, 2017 the Montgomery Central High School Percussion Ensemble is presenting a free, family-friendly trunk-or-treat and fall concert.
At the door, there will be a toy drive collecting new, unwrapped toys for children ages 5-12 to benefit Toys for Tots.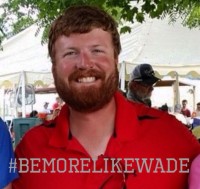 Cunningham, TN – The 3rd annual Be More Like Wade Scholarship 5K Run/Walk/Crawl, in honor of Wade Morgan, was held Saturday, July 29th, 2017 at the Montgomery Central High School. Registration began at 8:00am and the race started at 8:30am.
It was just perfect weather for the event. Partly sunny with a slight breeze that kept everyone cool.
"Compared to the weather we have had just over the last couple of days, this weather is exactly what we prayed for," stated Jessica Morgan, sister-in-law of Wade Morgan.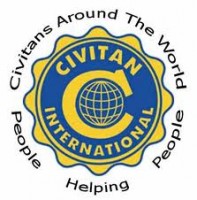 Cunningham, TN – The Central Civitan Club invites everyone to come out to the 109th annual Lone Oak Picnic that will be held this Saturday, July 29th, 2017. The event will start at 10:00am and go until 3:00pm.
The Lone Oak Picnic will be held rain or shine. The weather Saturday is expect to be mostly sunny with a high around 82 °F and a slight breeze.
Come out and enjoy entertainment, meet public officials, and purchase excellent chicken and pork barbecue. The picnic grounds are located between Hwy 13 and Alonzo Place in Cunningham, TN.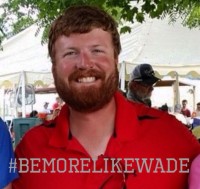 Cunningham, TN – On Saturday, July 30th, 2016 the 3nd annual "Be More Like Wade Scholarship" 5K Run/Walk will take place at the Montgomery Central Schools on Saturday, July 29th, 2017 in honor of Wade Morgan. Registration starts at 8:00am and the race is slated for 8:30am.
Tickets can be purchased online at ticketleap. Registration will also take place the day of the race.
All proceeds will be placed in the Scholarship Fund in Wade's memory. Scholarships will be given to graduating Seniors at Montgomery Central High School who demonstrate similar characteristics of #bemorelikeWade.

Montgomery County, TN – Four Clarksville Montgomery County School System (CMCSS) High Schools were named this week to the 2017 U.S. News Best High Schools rankings, with one awarded silver and three earning bronze medals.
Rossview High School was 24th out of Tennessee's 480 public high schools, with Northwest High School, Kenwood High School and Montgomery Central High School holding the rankings of 37th, 38th and 39th respectively. Rossview received a silver award with the other three earning bronze.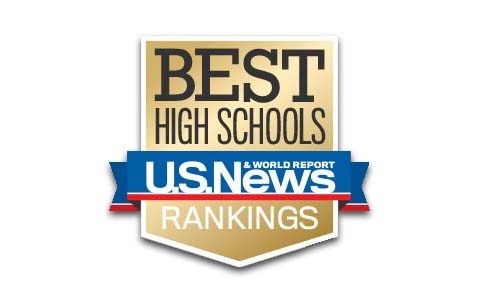 [Read more]