Clarksville, TN – Earlier this year, several residents of Fieldstone Place Assisted Living decided they wanted to learn a new language. This group of senior citizens approached Chesney Lancaster, Lifestyle 360 director at Fieldstone, and asked how they could go about taking classes. Lancaster immediately turned to one of the community's best educational resources – Austin Peay State University (APSU).
Clarksville's First Thursday Art Walk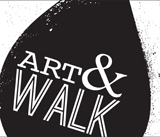 Clarksville, TN – Produced by The Downtown Clarksville Association, Clarksville's First Thursday Art Walk is a free, self-guided tour spanning a 5-block radius that combines visual art, live music, engaging events and more in the heart of Downtown Clarksville.
With 10+ venues, bars and businesses participating each month, the First Thursday Art Walk in Clarksville is the ultimate opportunity to savor and support local creative talent.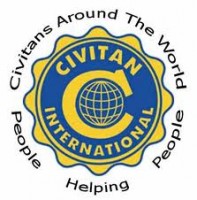 Cunningham, TN – 110th Lone Oak Picnic will be held Saturday, July 28th, 2018 from 10:00am to 2:00pm, in Cunningham, TN. The Lone Oak Picnic will be held rain or shine.
Hosted by Central Civitan Club, proceeds will benefit schools, fire departments, persons in need, etc. in southern Montgomery County.
Come out and enjoy entertainment, meet public officials, and purchase excellent chicken and pork barbecue. The picnic grounds are located between Hwy 13 and Alonzo Place in Cunningham, TN.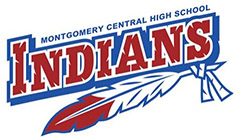 Clarksville, TN – Montgomery Central High School recently held its Class of 2018 Commencement Exercises at APSU's Dunn Center.
After the traditional processional, followed by the presentation of colors and the national anthem, Senior Class President Kymberlee McFaul stepped up to the podium to welcome everyone to Graduation 2018.
The senior choir performed, then MCHS Principal Christy Houston was up next to introduce faculty, special guests, and the ceremony's featured speakers, Valedictorian Jerrianna Thompson, and Salutatorian Alexis Lancaster.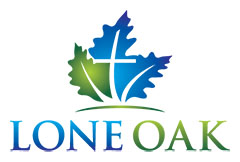 Cunningham, TN – On Sunday, May 20th, 2018 Lone Oak Baptist Church held a groundbreaking ceremony at their new Church site located just north of Montgomery Central High School on highway 48. The ceremony began at 1:30pm.
"We had a ground breaking for our new facility today. The lord made this land available. Originally it was not for sale, did not have a for sale sign. We made some inquiries and the folks were good enough to talk to us about it," said David Mackens, Pastor.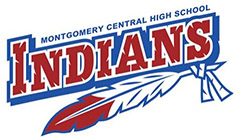 Cunningham, TN – Montgomery Central High School held its 2018 Prom at the Wilma Rudolph Event Center, with about 300 students enjoying this year's theme, Under the Stars.
Ruth Nunn is the Junior Class Advisor at Montgomery Central High School, she has been instrumental in the school's proms for 24 of her 25 years there.
"MCHS is unique," Nunn said "We are the only school in the county whose junior class presents prom to the senior class as a gift. This has been a tradition here at MCHS, I guess, since the school's earliest proms."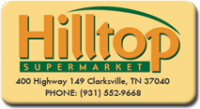 Clarksville, TN – Hilltop Supermarket hosted its 23rd annual Easter Egg Hunt on Saturday, March 31st, 2018 with food, face painting, inflatables, games, and one of the biggest egg hunts in town.
"This has been going on since I was a little kid," Cody Jackson said. "We put out somewhere between 10,000 and 11,000 eggs this year. But, it may be even more than 11,000, we lost count."
Jackson says it takes a while to put that many eggs out, but they're all gone in a matter of minutes.
Montgomery County, TN – Clarksville-Montgomery County School System announces that Amber Hartzler, a first grade teacher at Pisgah Elementary School, was one of 20 Tennessee educators recently designated as a National Board Certified Teacher.
Each of these accomplished educators earned the profession's highest mark of achievement through a rigorous, performance-based, peer-review process, demonstrating their proven impact on student learning and achievement.

Clarksville, TN – Clarksville unveiled its 21st public art piece this month. Twelve of the pieces – at least – are in a proximity that's easily walkable within the city's downtown core.
Murals, sculptures, fountains, and flames are among the art pieces you'll see showcased along city streets, urban trails, buildings and throughout the campus of Austin Peay State University, which is adjacent to downtown. Many of the works were designed or created by Clarksville artists.
Montgomery County, TN – Clarksville-Montgomery County School System students representing Tennessee as nominees for the National U.S. Presidential Scholars Program include: Hunter Silverstrim, Northwest High; Navarone Dupont, Northeast High; and from Kenwood High, Marzell Norris and Aubrey Doll, for Career Technical Education.