Clarksville, TN – After the turkey and stuffing are put away on Thanksgiving night, bring your out-of-town guests to Historic Downtown Clarksville for family entertainment sure to get everyone in the holiday spirit.
Charles M. Schulz's "A Charlie Brown Christmas" opens at the Roxy Regional Theatre on Thursday, November 23rd, at 7:00pm. In keeping with the theatre's opening night pay-what-you-can tradition, all tickets not pre-sold at the regular ticket price will go on sale at 6:30pm that evening for a $5.00 minimum donation.
As an Black Friday bonus, pay-what-you-can tickets will also be available for the 8:00pm performance on Friday, November 24th, beginning at 7:30pm that evening.
T-shirt sales aid YMCA's After Breast Cancer Program
Clarksville, TN – Clarksville Fire Rescue firefighters and staff members concluded a drive to sell hundreds of special pink T-shirts that allowed them to donate $2,500 to the YMCA's After Breast Cancer (ABC) Program.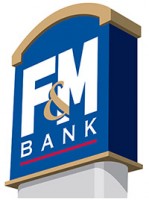 Clarksville, TN – During a 12-month period when Montgomery County's total bank deposits jumped by $175.8 million, F&M Bank remained in the top position among FDIC-insured banks with a 19.01% market share. It is the 14th consecutive year that F&M has maintained its market-leading ranking.
The fact that seven of the 11 Montgomery County banks have 10% or more of deposit market share underscores the extraordinary competitiveness within the market.
The updated market share reports – recently posted on the FDIC website – are based on federally insured deposits of banks and thrifts through June 30th, 2017.

Clarksville, TN – The Clarksville Area Chamber of Commerce announces its 2017-18 Board of Directors.
Serving as chairman for a one-year term beginning July 1st, is Charlie Koon, Director of Workforce & Economic Development at Workforce Essentials. Koon was named the 2015 Middle Tennessee Workforce Services Employee of the Year by the Tennessee Department of Labor and in 2008 he was named Clarksville's "Citizen of the Year."

Montgomery County, TN – On Tuesday, June 20th, Agero hosted the Clarksville-Montgomery County's Green Certification Program's refresher class. Thirty-one attendees representing many of the organizations that originally certified in 2013 and 2015 participated in the class.
The class reviewed the latest environmental concerns in our community, discussed the impacts on the environment, and shared their ideas and continued improvements within their own organizations.
APSU Sports Information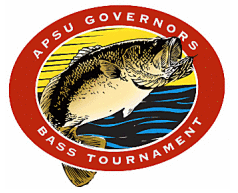 Clarksville, TN – Austin Peay State University has announced that the 24th annual APSU Governors Bass Tournament will be held Saturday, May 13th, 2017 at Kentucky Lake, with registration and boat launching from Paris Landing (Tennessee) State Park. Last season's tourney drew nearly 200 boats.
More than $12,000 dollars in prize money will be awarded. Previously, the Top 25 places earned cash prizes but now only the Top 10 places will gain monetary awards, meaning greater cash payouts, respectively, for those positions.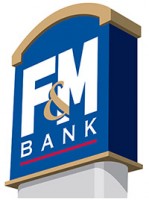 Clarksville, TN – For the 13th consecutive year, F&M Bank holds the top position in Montgomery County's market share of deposits, according to the FDIC annual summary of insured deposits published last Friday (September 30th). F&M also retained its top position in Stewart County, a ranking it achieved in 2015.
Annual market share reports are based on FDIC-insured deposits of banks and thrifts through June 30th, and includes 11 financial institutions in Montgomery County and three in Stewart County.

Clarksville, TN – When the Austin Peay State University Department of Agriculture was a long way from being the fastest-growing college department of agriculture in Tennessee that it is today, one man believed in the potential of both the department and the APSU Farm, a 440-acre plot of land now known as the Farm and Environmental Education Center.
"Dr. Gaines Hunt single-handedly kept the APSU Farm going for several years – sometimes with his own equipment, time and money," John Bartee Jr., co-chair of the APSU agriculture advisory committee, said. "From an alumni perspective, he's had a huge impact on the department and the university."
APSU to Have Increased Autonomy with Local Governing Board

Clarksville, TN – Tennessee Governor Bill Haslam has appointed eight individuals to the newly created institutional governing board at Austin Peay State University.
The purpose of the appointments is to give the University increased autonomy to support student success as the state continues its Drive to 55 Initiative. Austin Peay State University's governing board is one of six to be appointed by the governor, a result of the governor's FOCUS Act passed by the Tennessee General Assembly earlier this year.

Clarksville, TN – Laying Low is back for its sixth installment to benefit the Customs House Museum and Cultural Center on Saturday, October 8th. This laid-back annual fundraiser begins at 5:00pm with festivities lasting into the evening.
This fun fall evening features beer, games, and live music in a festival atmosphere. This year's event takes place at Daffodil Hill, 2100 Madison Street.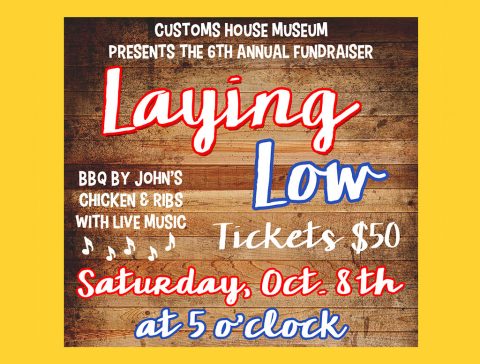 [Read more]