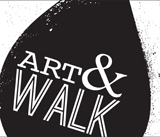 Clarksville, TN – Produced by The Downtown Clarksville Association, First Thursday Art Walk is a free, self-guided tour spanning a 5-block radius that combines visual art, live music, engaging events and more in the heart of Downtown Clarksville.
With 10+ venues, bars and businesses participating each month, the First Thursday Art Walk in Clarksville is the ultimate opportunity to savor and support local creative talent.

Clarksville, TN – Funny, outrageous, emotionally affecting and occasionally angry … Eve Ensler's wildly popular series of monologues about women and performed by women is back for the sixteenth year with the Roxy Regional Theatre's presentation of "The Vagina Monologues", January 12th – January 27th.
Returning favorites Emily Rourke (most recently seen as Patty in A Charlie Brown Christmas) and Michelle Foletta (whom audiences may remember as Daisy in The Great Gatsby and, most recently, as Sally in A Charlie Brown Christmas) will take the stage of the Roxy's theotherspace in readings of these monologues based on interviews Eve Ensler conducted with 200 women about their views on sex, relationships and violence against women.

Clarksville, TN – The Acuff Circle of Excellence has rebranded and refined its mission to better align with the organization with which it supports, APSU's Center of Excellence for the Creative Arts (CECA, or "seek-ah"). Beginning this fall, the Acuff Circle of Excellence is known as the CECA Advisory Board.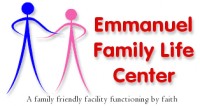 Clarksville, TN – On January 8th, 2012, members of First Missionary Baptist Church served a buffet style meal to the homeless and other members of the Clarksville community in need at the Emmanuel Family Life Center.
"Church is more than meeting once a week in a building. Our goal is to use outreach programs to show the love of Christ as we minister to people's natural needs while at the same time planting seeds to minister to their spiritual needs" commented FMBC member Kimberly Wiggins.