Clarksville's First Thursday Art Walk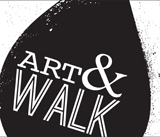 Clarksville, TN – Produced by The Downtown Clarksville Association, Clarksville's First Thursday Art Walk is a free, self-guided tour spanning a 5-block radius that combines visual art, live music, engaging events and more in the heart of Downtown Clarksville.
With 10+ venues, bars and businesses participating each month, the First Thursday Art Walk in Clarksville is the ultimate opportunity to savor and support local creative talent.

Clarksville, TN – Earlier this year, Dr. Dwayne Estes, Austin Peay State University professor of botany, was eating lunch with Henry Paulson, the former U.S. Treasury Secretary under President George W. Bush, and his wife, Wendy Paulson, when the conversation suddenly turned to prairies.
Between bites, Estes explained that for thousands of years, grasslands covered much of the southern United States, but today, more than 90 percent of this vast habitat, along with the different creatures that called these grasslands home, has disappeared.

Clarksville, TN – Earlier this year, Yoshio Koyama, a retired businessman from Japan, set up his new office in Austin Peay State University's Harned Hall. During the semester, he's taught a few language and culture classes, but Koyama isn't a college professor.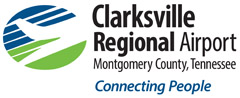 Clarksville, TN – The Great American Eclipse of 2017 on August 21st was a once-in-a-lifetime event for many in Clarksville. But for Clarksville Regional Airport it was also a historic milestone that eclipsed all previous single day aircraft traffic records at the public-use airport.
The airport embraced its role as the "front door to Middle Tennessee" and invited people from across the world to fly-in to the facility located near the Tennessee-Kentucky state line to experience the total solar eclipse.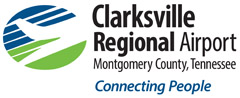 Clarksville, TN – A once-in-a-lifetime sky gazing opportunity will occur this summer and Clarksville Regional Airport (CKV – Outlaw Field) is inviting the community to watch this historic phenomenon from the grounds of the airport.
A total Solar Eclipse will take place on Monday, August 21st, 2017 and Clarksville Regional will host a free-to-the-public Solar Eclipse Viewing Event from noon until 3:00pm.

Clarksville, TN – Visit Clarksville welcomed two major events this weekend that, combined, pumped over $3.2 million into the local economy.
The Tennessee Middle School Athletic Association (TMSAA) Track & Field State Championships brought some 2,520 visitors, including 600 athletes, who competed at Austin Peay State University's Fortera Stadium for top medals in discus throw, high jump, long jump, shot put along with multiple track events.
7th and 8th grade games to bring 5,880 people and $3.4 million economic impact

Clarksville, TN – On the heels of announcing that the city will host the 2017 Toyota East West All-Star Classic, Visit Clarksville officials have landed another state-wide football event for 2017. The Tennessee Future Stars will host their annual Tennessee-Kentucky games for seventh and eighth graders in Clarksville on June 17th at Austin Peay State University's Fortera Stadium.
"We are excited to host another major football event here in Clarksville at Austin Peay," said Visit Clarksville Executive Director Theresa Harrington. "I can't emphasize enough how important the upgrades to Fortera Stadium and the cooperation of the APSU athletic staff have been to recruiting football events."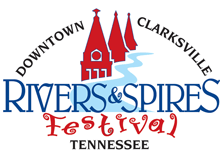 Clarksville, TN – On Saturday, April 22nd, 2017, the Rivers and Spires Festival invites you to enter to win a chance to meet award winning country music duo Montgomery Gentry before they take the Public Square stage.
For your chance to win, go online to www.riversandspires.com/win
Submit your information to be entered to win the opportunity to meet the country artists with two meet and greet tickets.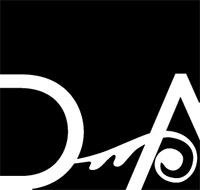 Clarksville, TN – Downtown Artists Co-op (DAC) is proud to announce our 6th Annual Juried Photography Exhibition. The exhibit will feature many of the best amateur and professional photographers from the Middle Tennessee and Southern Kentucky region.
This photography exhibit features multiple categories and styles of photography. Entries range from modern digital photography, to traditional B&W film and alternative process photography. Subject matter includes landscape, nature, portrait and figure, still life and experimental.
[Read more]

Clarksville, TN – In the mid-1960s, Austin Peay State University professor of biology Dr. David Snyder began work on a monumental task.
Commissioned by the Tennessee Valley Authority to conduct an inventory of the herpetofauna, or reptiles and amphibians, of the newly established Land Between the Lakes National Recreation Area, Snyder and a small team of researchers and students set about cataloguing the various species contained within the 170,000-acre plot of land crossing the Tennessee and Kentucky border.