Clarksville Parks and Recreation needs seasonal and part-time workers
Clarksville, TN – The City of Clarksville Parks and Recreation Department has dozens of seasonal and part-time jobs – many of them ideal for ambitious teens looking for summer work.
The jobs include everything from Summer Youth Program Assistant, to Seasonal Grounds & Facilities Maintenance Assistant, to Lifeguard and more.

Clarksville, TN – The Clarksville metropolitan statistical area (MSA) ranked 19th in the nation for fastest job growth. A report released today from 24/7 Wall Street, a Delaware-based financial news company, studied employment and job growth from October 2015 to October 2016 for 387 metro areas and announced the top 25 U.S. cities.
The Clarksville MSA added more than 4,700 jobs, an increase of 4.61%, with total jobs at 106,811 in October 2016.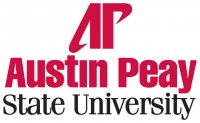 Clarksville, TN – For years, the Austin Peay State University Career Services Office was seen as little more than a resume critiquing service. Students would occasionally stop by the small rooms inside the Morgan University Center to hear that pink paper and a Comic Sans font didn't help with their job prospects.
The office's small staff and operating budget didn't leave it much room for anything else.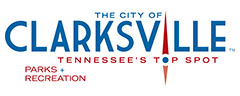 Clarksville, TN – In need of a summer job? The Clarksville Parks and Recreation Department is now hiring for part-time lifeguards and cashiers.
To become a lifeguard, participants must be at least 15 years of age and able to swim 300 yards continuously, tread water for two minutes without the use of arms or hands and successfully complete a timed event within 1 minute and 40 seconds. [Read more]
70 Part Time and Full Time Team Member Positions Available

Winston-Salem, NC – In advance of its planned early December opening, Krispy Kreme® is seeking 70 new team members to help share the joy of Krispy Kreme with Clarksville, Tennessee and surrounding area doughnut fans. Online applications are now being accepted at www.sweetplacetowork.com
The new Krispy Kreme Doughnut Factory will be located on Lowes Drive in Clarksville, TN. Opening date is subject to change.
Plans to Expand Roadside Assistance Personnel by 25 Percent in 2014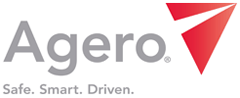 Clarksville, TN – Agero, Inc., a leading provider of vehicle and driver safety, security and information services, plans to increase its employee base by 25 percent in 2014 at its regional site in Clarksville, Tennessee.
This is part of a company wide expansion across its four regional locations in Clarksville, Sebring, FL, Tucson, AZ, and Sault Ste. Marie, Ontario. These centers provide critical roadside assistance to over 75 million drivers throughout the United States.

Clarksville, TN – The Clarksville-Montgomery County Industrial Development Board will be hosting a "Get To Know Agero" event in Clarksville at the Hilton Garden Inn, 290 Alfred Thun Road (off exit 4 on I-24) on January 17th-18th, from 8:00am – 6:00pm.
Administration Building Nearly Complete as Manufacturing Campus Takes Shape

Clarksville, TN – More than 1,600 construction workers are currently active at Hemlock Semiconductor Group's Clarksville, TN site as construction of the administration building nears completion. Warehouse, maintenance buildings, and other support facilities will be finished later this year and production facilities will be complete in 2012.
The $1.2 billion plant is scheduled to begin producing polysilicon, the cornerstone material for solar cells, in late 2012. The Clarksville Hemlock Semiconductor facility will meet the needs of the growing solar industry. [Read more]
Training Underway for Production Operators Who will Operate Plant

Clarksville, TN. – 1,150 construction workers are currently employed at the Hemlock Semiconductor, L.L.C. site in Clarksville, with the on-site construction workforce expected to peak at approximately 1,500 workers by mid-2011. Hemlock Semiconductor is building a $1.2 billion facility to manufacture polysilicon, the cornerstone material for solar cells.
"We have carpenters, electricians, pipefitters, welders and many more craft persons working on our site," said Jim Russo, project director, Hemlock Semiconductor, L.L.C. "We are constantly awarding new contracts and creating jobs."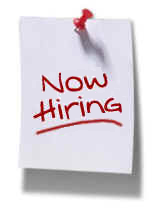 One component of the America Recovery and Reinvestment Act (ARRA) is to provide youth with a summer employment opportunity. with pay scales to match federal minimum wage and target 12,000 for up to eight weeks of  summer employment.
ARRA is part of the new stimulus package signed into law by President Obama. This program encourages youth seeking summer employment to contact the person below based on your county of residence. Already available work sites are being identified. The program will serve economically disadvantaged youth between the ages of 14-24. [Read more]