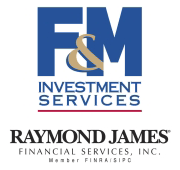 Clarksville, TN – The first three trading weeks of the year have been marked by volatility in the domestic and global equity markets, garnering the attention of investors and the financial media.
There's a lot going on with stocks stumbling, bond yields falling and oil prices declining. So, it may be helpful to separate the noise from the underlying fundamentals.
Despite slowdowns in China and Europe, domestic economic growth has held up fairly well, supported by job growth and stronger consumer spending power.

Market Commentary by Scott J. Brown, Ph.D., Chief Economist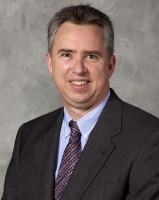 With so many economic reports, some surprises were likely. Real GDP fell at a 0.1% annual rate in the advance estimate for 4Q12, smacked down by slower inventory growth and a 22.2% drop in defense spending (otherwise, GDP would have risen 2.5%). Consumer spending rose at a 2.2% pace in 4Q12, while business fixed investment advanced 8.4%. Residential construction added 0.4 percentage points to GDP. Exports fell.
Consumer Confidence tanked in January, while the Consumer Sentiment Index improved. The ISM Manufacturing Index was stronger than anticipated. Personal income jumped 2.6%, reflecting a 34.3% spike in dividend income and earlier bonus payments. Spending rose 0.2%. The PCE Price Index was flat overall (+1.3%) and ex-food and energy (+1.4% y/y) – trending well below the Fed's 2% goal. [Read more]

Market Commentary by Scott J. Brown, Ph.D., Chief Economist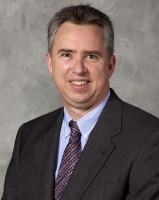 The House voted to delay the need for a debt ceiling increase by three months, to May 19. Congress has not had a real budget since 2009, funding the government through a series of stopgap measures (Continuing Resolutions). This week, Congress set a goal to have a real budget by April 15th, or lawmakers won't get paid. Actually, they'll still get paid eventually.
Oh, and the House and Senate only have to come up with a budget that can be approved by one chamber. They don't have to have a set of budget bills that can be approved by both chambers (that is, something that could be sent to the president and signed into law). Spending cuts are still slated to kick in on March 1st, with about half of that in defense. [Read more]

Market Commentary by Scott J. Brown, Ph.D., Chief Economist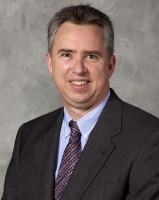 The economic data were mixed, but generally consistent with moderate growth in the near term. Retail sales and industrial production were largely in line with expectations. Jobless claims sank and housing starts jumped, boosting the major stock market indices, although seasonal adjustment likely played a part. The Fed's two major regional surveys disappointed, reflecting contractions in new orders and employment and some pickup in input price pressures.
Earnings reports were mixed, but investors seemed more concerned with the path ahead. [Read more]

Market Commentary by Scott J. Brown, Ph.D., Chief Economist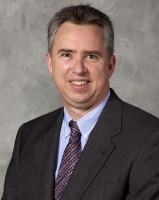 The economic calendar was thin. Jobless claims continued to trend at a moderately low level. The trade deficit widened unexpectedly in November. As a result, net exports are likely to subtract from 4Q12 GDP growth.
With little economic data, the stock market began to focus on earnings reports. President Obama nominated Jack Lew to succeed Timothy Geithner as treasury secretary. The move likely signals an emphasis on upcoming battles. Lew currently serves as Obama's chief of staff. He also ran the Office of Management and Budget for both Clinton and Obama. [Read more]

Market Commentary by Scott J. Brown, Ph.D., Chief Economist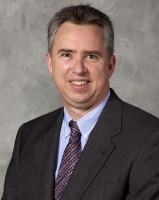 On New Year's Day (technically, the December 31 legislative workday), Congress approved the Senate's plan to lessen the impact of the fiscal cliff. The American Tax Relief Act (ATRA) raises taxes for upper income households. The passage of the plan removes a major uncertainty for the financial markets. That is, we now know what tax rates are going to be.
However, there were a number of problems with the plan. Congress failed to prevent (or offset) a two percentage point increase in payroll taxes, which should dampen consumer spending growth in the near term. The bill postponed large spending cuts by two months, did little to reduce the long-term budget shortfall, and did not address the federal debt ceiling. [Read more]

Market Commentary by Scott J. Brown, Ph.D., Chief Economist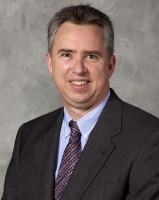 Stock market participants were encouraged by progress (over the weekend) in fiscal cliff negotiations. However, the two sides remained far apart and discussions stalled on Tuesday. House Speaker Boehner proposed a plan B, which would raise taxes on those making more than $1 million per year. However, the plan faced opposition from Senate Democrats, a threat of a presidential veto, and rejection from some of the more conservative members of the House.
Lacking enough votes within his own party, Boehner pulled the plan on Thursday evening. The result was an even greater bargaining advantage for the Democrats and a near certainty of going over the cliff. There's still a strong belief that a deal will be reached in January or early February, but negotiations may have to start over with the new Congress. Post-cliff, however, Republicans would be able to vote for tax cuts rather than tax increases. [Read more]

Market Commentary by Scott J. Brown, Ph.D., Chief Economist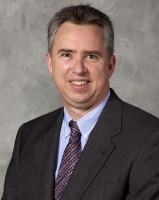 As expected, the Federal Open Market Committee decided to fold purchases of $45 billion per month in long-term Treasuries into QE3 when Operation Twist ends later this year (in Operation twist, the Fed is buying $45 billion per month in long-term Treasuries and selling a similar amount of shorter-term Treasuries out of its portfolio). Thus, the Fed will continue buying $85 billion in long-term assets in 2013 ($45 billion in Treasuries, $40 billion in mortgage-backed securities), with no specified ending date, until there is "substantial improvement" in labor market conditions.
The Fed also shifted the language in its forward guidance on the overnight lending rate from dates to economic thresholds. Specifically, the Fed "currently anticipates that the exceptionally low range for the federal funds rate will be appropriate at least as long as the unemployment rate remains above 6.5%, inflation between one and two years ahead is projected to be no more than a half percentage point above the Committee's 2% longer-run goal, and longer-term inflation expectations continue to be well anchored." [Read more]

Market Commentary by Scott J. Brown, Ph.D., Chief Economist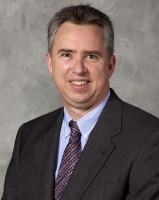 The economic data were mixed. The ISM Manufacturing Index weakened. Unit autos sales roared back in November from the Sandy-related decline in October. The Employment Report was moderate. Nonfarm payrolls rose by 146,000, more than expected, but the two previous months were revised a net 49,000 lower.
The unemployment rate fell to 7.7% (from 7.9%), but the drop was due entirely to a drop in labor force participation. The Bureau of Labor Statistics said that Hurricane Sandy did not have a significant impact on the numbers, but details of the Household Survey showed a spike in the number of people unable to get to work due to adverse weather. [Read more]

Market Commentary by Scott J. Brown, Ph.D., Chief Economist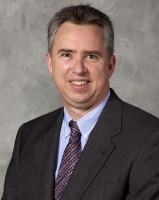 The economic data reports were mixed. The estimate of 3Q12 GDP growth was revised higher (to 2.7%, from 2.0%), but the details were worse. Most of the revision was due to higher inventory accumulation. Consumer spending growth was revised to a 1.4% annual rate, from +2.0%.
Business fixed investment was also revised down. The report showed a downward revision to income growth over the last two quarters. The October income and spending report showed a clear negative impact from Hurricane Sandy.
However, excluding the storm's effects, income and spending would have been lackluster (positive, but not particularly strong). The Fed's Beige Book noted that "economic activity expanded at a measured pace" in October and early November. [Read more]