Clarksville, TN – G.H.O.S.T. will haunt Austin Peay State University's (APSU) Fortera Stadium again from 4:00pm-7:00pm Sunday, October 28th, 2018.
The acronym stands for Greater Halloween Options for Safe Trick-or-Treating, and it's a long tradition at Austin Peay State University.
Historic Collinsville

Clarksville, TN – Historic Collinsville celebrates all things Fall with its annual Fall Pilgrimage on Saturday, October 20th, 2018, from 10:00am–4:00pm.
Throughout the day guests will experience spinners, weavers, children's games, hayrides, pumpkins, make-and-take crafts, craft vendors, food and live bluegrass music.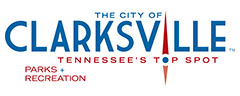 Clarksville, TN – Residents are invited to join Clarksville Parks and Recreation for some playtime from noon to 4:00pm on Saturday, April 28th, 2018 in Liberty Park.
Citizens are invited to talk with Clarksville Parks and Recreation staff about the variety of activities happening this spring and summer, register for classes and programs, and learn about the future of the City's parks.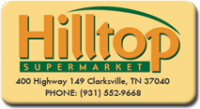 Clarksville, TN – Hilltop Supermarket hosted its 23rd annual Easter Egg Hunt on Saturday, March 31st, 2018 with food, face painting, inflatables, games, and one of the biggest egg hunts in town.
"This has been going on since I was a little kid," Cody Jackson said. "We put out somewhere between 10,000 and 11,000 eggs this year. But, it may be even more than 11,000, we lost count."
Jackson says it takes a while to put that many eggs out, but they're all gone in a matter of minutes.
History comes alive at Clarksville's Civil War Park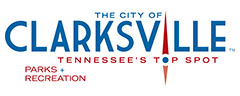 Clarksville, TN – Visit Fort Defiance Civil War Park and Interpretive Center for two new opportunities to learn during the month of March.
A new program, Fort Defiance Story Time will be from 10:00am-11:00am on Tuesday, March 13th, 2018.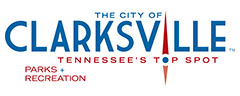 Clarksville, TN – More than 90 kids showed up for the 2nd annual Super Hero Party at Burt Cobb Community Center on Thursday, October 26th, 2017.
Laconza Gilliam is the center's recreation manager. She took a moment to talk about this and other activities at the center.
"This is our second year, and it will be an annual thing for us," Gilliam said. "We call this our Super Hero Party, and we chose to do it during the week because there is so much competition on the actual day of Halloween, and the weekend prior."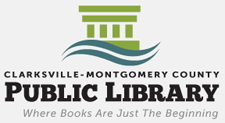 Clarksville, TN – The Clarksville-Montgomery County Public Library will be hosting its sixth annual Science Fiction & Fantasy Expo on Saturday, November 4th, 2017 from 2:00pm to 5:00pm.
The Expo is a celebration of the science fiction and fantasy genres in literature, comics, film, television, and games.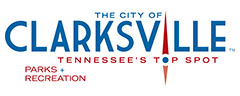 Clarksville, TN – Clarksville Parks and Recreation is offering a wide variety of spooky and fun events this fall.
Family-friendly events are affordably priced and will take place at several Parks and Recreation.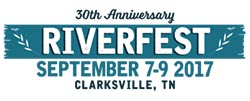 Clarksville, TN – Sunny and pleasant weather is forecast Thursday through Saturday for Clarksville's Riverfest Celebration, offering a welcome change from last week's storms and flooding.
Heavy rains swept through Clarksville early Friday, pushing the Cumberland River to flood stage, covering McGregor Park's two outdoor stages and forcing Clarksville Parks and Recreation to close the park.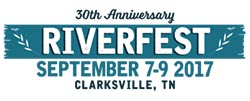 Clarksville, TN – Join the City of Clarksville and Budweiser along the banks of the Cumberland River to celebrate Clarksville's river heritage and the 30th anniversary of the annual Riverfest Celebration, September 7th-9th, 2017.
This free, three-day music and arts festival features three stages of diverse local and nationally known entertainers and cultural groups, plus delicious food and fun for the entire family.