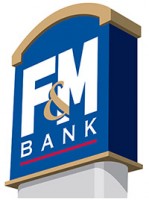 Clarksville, TN – During a 12-month period when Montgomery County's total bank deposits jumped by $175.8 million, F&M Bank remained in the top position among FDIC-insured banks with a 19.01% market share. It is the 14th consecutive year that F&M has maintained its market-leading ranking.
The fact that seven of the 11 Montgomery County banks have 10% or more of deposit market share underscores the extraordinary competitiveness within the market.
The updated market share reports – recently posted on the FDIC website – are based on federally insured deposits of banks and thrifts through June 30th, 2017.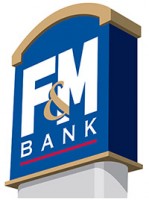 Hendersonville, TX – F&M Bank has been providing financial services in Hendersonville since 2008. Beginning January 17th, the Middle Tennessee-rooted bank is taking an ambitious step forward in Sumner County by opening a new 10,000 square foot office in the heart of Hendersonville's Indian Lake commercial district.
The spacious new facility, located at 221 Indian Lake Boulevard, replaces the bank's former quarters at 100 Bluegrass Commons. The new office will accommodate F&M's growing banking and mortgage staff and will provide customers with a dedicated mortgage services entrance.