Clarksville, TN – Clarksville unveiled its 21st public art piece this month. Twelve of the pieces – at least – are in a proximity that's easily walkable within the city's downtown core.
Murals, sculptures, fountains, and flames are among the art pieces you'll see showcased along city streets, urban trails, buildings and throughout the campus of Austin Peay State University, which is adjacent to downtown. Many of the works were designed or created by Clarksville artists.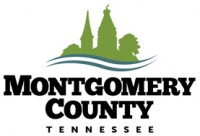 Montgomery County, TN – Local historian Carolyn Ferrell and Montgomery County IT ArcGIS Specialist Bryce Hester teamed up to bring three historic urban trails to life in Clarksville.
An urban trail is not a built path through natural scenery but a virtual trail that uses existing sidewalks and crosswalks to lead walkers through a route of interesting urban sights.
The trails Ferrell laid out entices walkers with open-air history lessons packed with interesting historical tidbits about Clarksville's past.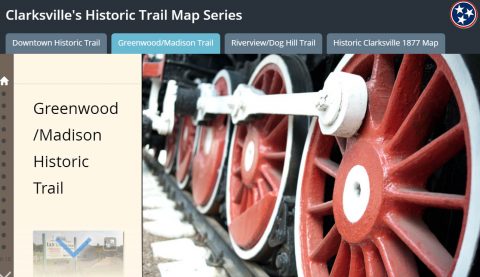 [Read more]
Actor, soldier, humanitarian honored in hometown
Clarksville, TN – On Wednesday, May 3rd, 2017, a statue of actor Frank "Sgt. Carter" Sutton, who was born and raised in Clarksville, was dedicated on Franklin Street in Downtown Clarksville.
A crowd of more than 150 people — including a large group of third-grade students from Clarksville Academy and a busload of Coldwell Banker Realtors — gathered to watch Clarksville Mayor Kim McMillan, statue project leader Mark Holleman, and sculptor Scott Wise pull the shroud from the bronze image.
Clarksville, TN – A statue of actor Frank "Sergeant Carter" Sutton, who was born and raised in Clarksville, will be dedicated at 1:30pm Saturday on Franklin Street in Downtown Clarksville.
Mark Holleman, civic leader and broker/owner of Coldwell Banker Conroy, Marable & Holleman working with the City of Clarksville, led the drive to place the statue — created by local sculptor Scott Wise — near the Roxy Theatre in Sutton's hometown.