Downtown Commons Winter Ice Rink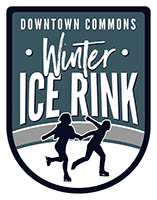 Montgomery County, TN – Soon the green space at Downtown Commons will be open again as we bid farewell to the outdoor ice rink for the 2018-2019 season. The second year of skating at the Downtown Commons Winter Ice Rink ended this week. It was another successful season with thousands of skaters who were able to take advantage of an uncommon outdoor activity for our community. The tear down process will begin by the end of this week.
After looking at trends from the 2017-2018 ice skating season, changes were made in 2018-2019 that included fewer days and hours for optimum use.

Clarksville, TN – GOV 1 has landed. Austin Peay State University (APSU) officials on Wednesday, January 9th, 2019 unveiled the first of three helicopters in its new rotor-wing fleet. The helicopters bolster the state's first and only aviation science program with a rotor-wing concentration.
Downtown Commons Ice Rink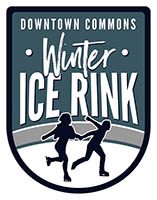 Montgomery County, TN – The public is invited to attend the second annual Broomball match between Montgomery County Mayor Jim Durrett and Fort Campbell's Major General Andrew Poppas to a backyard broomball game on January 16th, 2019 at 6:00pm at the Downtown Commons Winter Ice Rink.
Broomball is a variation of ice hockey played on ice without skates and with brooms and a ball instead of sticks and a puck. Running around in shoes on ice while trying to "sweep" a ball into a goal presents a unique challenge that includes a lot of slipping, sliding and falling.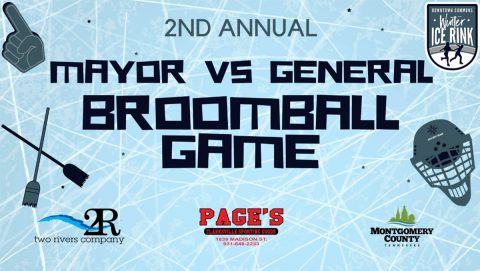 [Read more]
City of Clarksville
Clarksville, TN – Miller Town Apartments celebrated a grand reopening Wednesday after renovating all 96 apartment homes, thanks in part to funding assistance from the Tennessee Housing Development Agency (THDA).
The apartments are on Jack Miller Boulevard near Fort Campbell and feature two and three-bedroom apartment homes with modern kitchens, an outdoor pool, a playground and a community room.
Arts for Hearts Clarksville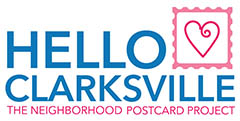 Clarksville, TN – Arts for Hearts Clarksville, a program under the Clarksville-Montgomery County Arts and Heritage Development Council is using art to help build community connections.
Over the past two years volunteers have hosted more than 200 free art events throughout the community, including Fort Campbell and Gilda's House in Nashville Tennessee. People of all ages come together with volunteers to explore and create art.

Clarksville, TN – The Clarksville Area Chamber of Commerce is pleased to announce the addition of Phil Harpel to the Military and Government Relations position.
A lifelong resident of Clarksville-Montgomery County, Harpel has served in several roles supporting the members of our armed forces.

Clarksville, TN – Frank Tate, executive director of the Clarksville-Montgomery County Industrial Development Board, knows how to brag. If you're going to make a bold statement, you'd better be able to back it up. On Wednesday morning, during the Alignment of Community and Education Industry Summit, hosted by Austin Peay State University's College of STEM, he told a packed audience of local business, civic and educational leaders that Clarksville-Montgomery County is the best place in all of Tennessee to live, work, play and thrive. In his words, it's "ideal."

Clarksville, TN – On September 1st, 2018 retired Brigadier General Scott E. Brower, former deputy commanding general of the 101st Airborne Division, joined Austin Peay State University's (APSU) senior leadership team as the institution's first military adviser in residence.
In this new role, Brower will advise the APSU leadership team on how the University can better serve its military students and help the University optimize the process of recruiting, enrolling and graduating military-connected students.
Visit Clarksville

Clarksville, TN – Clarksville Tennessee is a community that appreciates veterans. The city borders the Fort Campbell Army Post, so appreciating military service is simply the way of life for both residents and businesses.
Beyond the ingrained respect that happens daily, this community publicly shows its support annually–in a big way–with a five-day Welcome Home Veterans Celebration.
Arts for Hearts Clarksville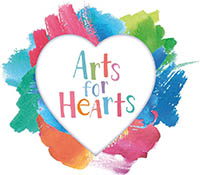 Clarksville, TN – On Thursday, September 6th, 2018, Arts for Hearts Clarksville, Montgomery County Parks and Recreation staff, and volunteers will setup the "Pillars of Hope" Honoring our Heroes through Art at the Downtown Commons, 215 Legions Street. The Pillars of Hope will be on display from 11:00am-7:00pm.
The Pillars of Hope is a commemorative piece of public art created by our community to honor and remember those who serve. The project began in 2012, a collaborative project organized by Rita Arancibia, Volunteer Clarksville, Hands on Nashville , APSU Ceramics Department, with support from the Corporation for National and Community Service and the Clarksville Montgomery County Arts and Heritage Development Council.