Clarksville, TN – Every veteran has a story, but not every veteran's story is remembered by history.
For each acclaimed general or honored battlefield leader, there have been countless American men and women who sacrificed their time, bodies and lives to protect their country — only to see their unique stories go untold after they took off the uniform.

Clarksville, TN – On a quiet afternoon in 1973, a young Army private named Larry Carroll sat in an abandoned barracks building on the Fort Campbell Army Post, listening to a lecture on accounting. In the desk next to him, a lieutenant colonel struggled to pay attention while Carroll leaned out dangerously from his seat, trying to see past the support post that blocked his view.
The accounting class, offered by Austin Peay State University, fascinated the 20-year-old soldier.
Clarksville-Montgomery County Residents must take precautions during August 21st event
Clarksville, TN – Clarksville-Montgomery County is in the path of the Great American Eclipse of August 21st, 2017, making this a prime destination for those who want to view this rare astronomical occurrence.
This will be the first coast-to-coast eclipse in 98 years and the first in the continental United States since 1978. The eclipse can only be seen in a path 60 miles wide across the United State, so this will be a once in a lifetime experience to to witness a fascinating natural phenomenon.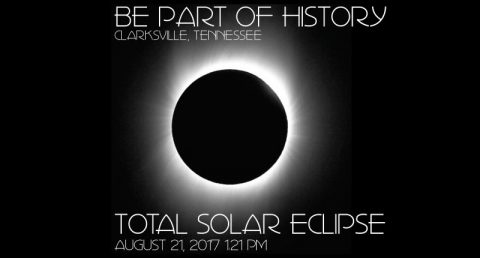 [Read more]

Clarksville, TN – Dr. Kristine V. Nakutis has been hired as the executive director of the Austin Peay Center at Fort Campbell, effective May 15th, 2017.
A retired lieutenant colonel in the U.S. Army, Nakutis comes to Austin Peay from Jackson State Community College, where she has served as veterans affairs coordinator since 2015.

Clarksville, TN – On Saturday, April 29th, 2017 at 2:00pm, Austin Peay State University will host the Ladies of Fort Campbell Flag Football Competition at Fortera Stadium.
The event is free.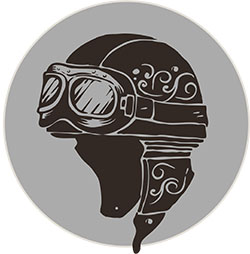 Clarksville, TN – Clarksville Online is proud to announce it's partnership with www.clarksvillemotorcycle.com, featuring the motorcycle travel blog, "Dodging the Roadkill."
Along with the Clarksville Sports Network, and Discover Clarksville, Clarksville Online provides the most extensive coverage of local news, current events, sports and more. Now, Dodging the Roadkill will take readers on a motorcycle journey around the neighborhood and across the country, with news, stories, restaurant reviews, hotel reviews, commentary and pictures of the people we meet along the way.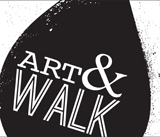 Clarksville, TN – Produced by The Downtown Clarksville Association, First Thursday Art Walk is a free, self-guided tour spanning a 5-block radius that combines visual art, live music, engaging events and more in the heart of Downtown Clarksville.
With 10+ venues, bars and businesses participating each month, the First Thursday Art Walk in Clarksville is the ultimate opportunity to savor and support local creative talent.

Nashville, TN – Girl Scouts of Middle Tennessee (GSMIDTN) donated 37,444 boxes of Girl Scout Cookies to Fort Campbell soldiers through its Gift of Caring program on March 17th. This donation amount was a 20.37% increase from last year's gift.
Through Gift of Caring, Girl Scouts are able to show their appreciation for men and women in uniform or support those in need by giving them Girl Scout Cookies.

Clarksville, TN – The Austin Peay State University student newspaper, The All State, earned 10 awards from the Southeast Journalism Conference, including first place and second place for Best Press Photography, during the annual conference in Oxford, Mississippi on Friday, February 17th, 2017.

Clarksville, TN – The 2017 Toyota East-West Football All-Star Classic will be held in Clarksville, Tennessee at Austin Peay State University on Friday, December 8th, 2017. The All-Star Classic is organized by the Tennessee Athletic Coaches Association (TACA) and is made up of the state's top 88 senior football players who are selected from more than 400 nominations.
"During the process of competing for the TSSAA state championship, we captured the attention of folks at TACA," said Visit Clarksville Executive Director Theresa Harrington.