Clarksville, TN – When Hurricane Maria — a Category 4 hurricane with winds up to 150 mph — ripped through the island of Puerto Rico on September 20th, 2017, the fury of Mother Nature appeared relentless, but Puerto Rico native and Austin Peay State University senior psychology major Maydaliz Bultron knew better than most that the damage left in the storm's wake would be the true challenge for the island and its people.
"I grew up in Puerto Rico and I lived through Hurricane George (in 1998), so I understand what life is like in the wake of a storm," Bultron said. "I remember things like not having running water and having to get ready for school in the dark with candles because the electricity had been knocked out during the storm."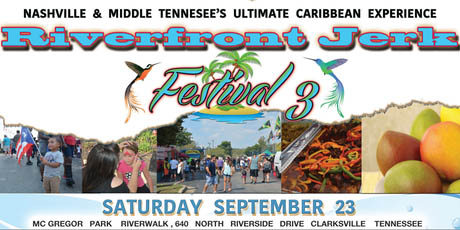 Clarksville, TN – Riverfront Jerk Festival 3 took place this past Weekend at McGregor Park, and organizers estimate this year's crowd topped 3,500 people.
Billed as the Nashville/Clarksville Metropolitan Area's Caribbean music and food festival. The 3rd annual one-day event featured more than two dozen food and craft vendors from as far away as Atlanta and Florida, representing many Caribbean islands.

Clarksville, TN – When Austin Peay State University student Cassidy Graves graduates in May with a bachelor's degree in communication, she will quickly be trading in her monocle for mouse ears.
That's because in June, Graves is set to relocate to Florida, where she will join Disney as a full-time, professional intern with the House of Mouse's Talent Acquisition Communications team.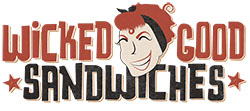 Clarksville, TN – On Friday, November 18th, 2016, the Nashville-based high energy rock band Hotstop will be performing at Wicked Good Sandwiches in Clarksville, TN. The Hollywood Kills and Vedra will also perform.
Formed in January 2013, Hotstop is Bryn William (vocals), Drü Marshall (drums), and the Wlodyka brothers (guitars), Waldemar and Derek Max.

Clarksville, TN – Dr. Tony Morris, Associate Professor of Art History at Austin Peay State University, has been elected to a three-year term on the Southeastern College Art Conference (SECAC) Board of Directors.
Morris earned his Ph.D. in Art History from Case Western Reserve University in 2010. With an interest in the expression of queer masculinities and artwork that challenges conventional social values, his research focuses on gender and queer identity in 20th century American art.
Travel industry organization has saluted region's best events since 1985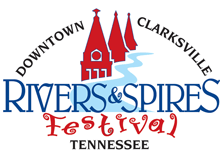 Clarksville, TN – The Southeast Tourism Society has named Clarksville's Rivers & Spires Festival one of the STS Top 20 Event in the Southeast for April 2016.
This year's Rivers and Spires Festival is scheduled for April 14th-16th, 2016. The STS Top 20 Festival and Event Awards have highlighted programs around the Southeast since 1985.

Clarksville, TN – The Customs House Museum hosted the awards reception for the Southern Watercolor Society's 38th Annual Juried Exhibition on May 16th. The show features eighty-seven paintings. This year's juror Kathleen Conover awarded 32 artists cash or merchandise prices.
The Best in Show was awarded to Z.L. Feng for In the Wood. Feng is an artist-signature member of the American Watercolor Society, the National Watercolor Society, and the Pastel Society of America (as master pastelist).

Clarksville, TN – Crye-Leike is pleased to welcome affiliate broker Heather Flowers to its Clarksville-St. Bethlehem office. Practicing real estate for the past six years, Flowers transfers to Crye-Leike from Keller Williams.

Clarksville, TN – The Customs House Museum is pleased to host the Southern Watercolor Society's 38th Annual Juried Exhibition this May. The show features eighty-seven paintings, eleven coming from Tennessee artists.
Exhibits Curator, Terri Jordan, states "I am honored to have the Southern Watercolor Society (SWS) present its 38th Annual Juried Exhibition here at the Customs House Museum. We have featured the talents of some of the best artists living in the South and I am happy to add the SWS to that list."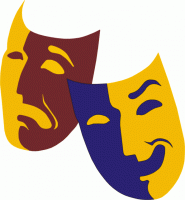 Clarksville, TN – Make your reservations now for the upcoming dinner theatre production of "Here Lies Jeremy Troy" scheduled for April 17th, 18th, 24th, and 25th.
"Here Lies Jeremy Troy" is a comedy written by Jack Sharkey and is being directed by Art Conn.
The play centers on a law clerk, who is up for promotion, and is visited by a school chum who lives by sponging off classmates.