"On the Town" runs at the Roxy from September 17th-October 4th

Clarksville, TN – "New York, New York, it's a wonderful town!" This fall, the Roxy Regional Theatre embarks on its 32nd season of live entertainment with the 70th Anniversary of Leonard Bernstein's legendary musical about three sailors who manage to find love and incredible adventures in the Big Apple while on a 24-hour leave.
"On the Town" docks at the corner of Franklin and First Street, September 17th – October 4th, 2014.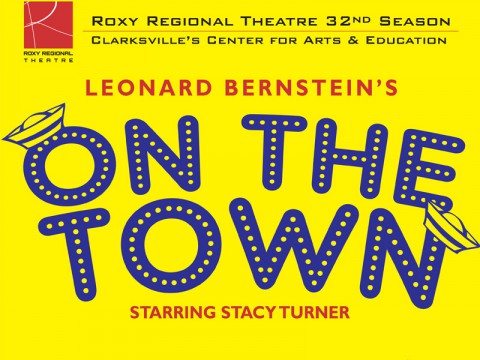 [Read more]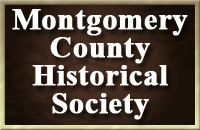 Clarksville, TN – The new documentary film "Dorothy Dix: An American Journalist" will be highlighted at the next meeting of the Montgomery County Historical Society on Monday, September 15th at the Beach Civic Hall in the Veterans Plaza complex on Pageant Lane.
The meeting will start at 7:00pm. Inga Filippo, who researched and wrote the film script, will introduce the screening.
Clarksville, TN –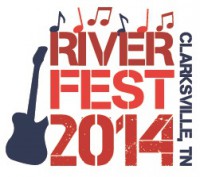 On Friday, the Jon Royce band will be headlining the Riverfest Festival this weekend on the Miller Lite Stage starting at 10:00pm. I was fortunate to get a moment to sit down with Jon Royce and Mark Alan from the band to talk about the band, and their up coming show.
With a clear crisp sound that blends a fusion of country, rock, and pop the band's music has something for everyone. Strong vocals driven by a powerful beat with honest straightforward lyrics the Jon Royce Band can't help but to stir the crowd in to a frenzy.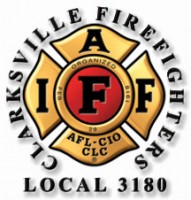 Clarksville, TN – Clarksville Firefighters Local #3180 and Servpro Montgomery County teamed together to make a donation to the Clarksville-Montgomery County School System's Teachers Warehouse. The donation of a pallet of copy paper fills a constant need for area teachers.
"Through our contacts with Mrs. Candy Johnson we learned a lot about the Teachers Warehouse. We come to find out that one of the things that they're always in need of, and they're really hurting for is copy paper," said David Kirkland, President of Clarksville Firefighters Local #3180. "I guess it's just because of the fact that the classrooms have become much more automated; and there a lot more stuff that has to be run off, and copied."

Clarksville, TN – Come join the Roxy Regional Theatre as they celebrate 32 years of live entertainment on the corner of Franklin and First in downtown Clarksville with an evening of great food, fine art and splendid theatre. On Saturday, September 13th, the 32nd Anniversary Roxy Gala will kick off the Roxy Regional Theatre's 2014-2015 season of professional live theatre.
The theatre's annual fundraiser will begin at 6:00pm with Harvest Manhattans, compliments of MB Roland Distillery, and a silent auction of diverse and original works by area artists.
Ribbon Cutting and VIP Sneak Preview held at Liberty Park Grill on Saturday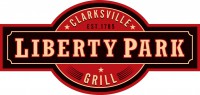 Clarksville, TN – The Liberty Park Grill opens today at 11:00am. The new restaurant serving Liberty Park held a official ribbon-cutting with the Clarksville Area Chamber of Commerce on Saturday in conjunction with a VIP preview of the new restaurant.
Restaurant manager Robert Bowlby took a few minutes to speak with Clarksville Online before the ceremony. "We're so proud to be here! Clarksville is such a wonderful place, it's a wonderful community," he said. "My family and I are just now getting to know the area but we like what we seen so far. It has a lot of history, a lot of unique things to do like the free movies in the park, the Downtown Farmers Market, the Roxy Regional Theatre. All very unique and exciting venues for us to discover as a family."

Clarksville, TN – Grease is the word, or so goes the story at the Roxy Regional Theatre starting tonight! Take a trip back in time to 1959 with Danny Zucko (Christopher Herr), Sandy Dumbrowski (Ashley Harris), and the rest of the Rydell High School crew as they learn about life and love during their senior year. The Roxy production will run July 11th-August 16th.
It doesn't matter if you've seen the movie or not, you will love this production at the Roxy Regional Theatre, as this is a great show that can totally stand on its own.

Clarksville, TN – Dust off your leather jacket, pull on your bobby-socks and hand-jive the night away with Rydell High's senior class of 1959! The hit musical "Grease" returns to the Roxy Regional Theatre, July 11th – August 16th.
Christopher Herr and Ashley Harris star as head "Greaser" Danny Zuko and girl-next-door Sandy Dumbrowski, two teenagers trying to relive the high romance of their "Summer Nights" as the rest of the gang sings and dances its way through such favorites as "Greased Lightnin'," "It's Raining on Prom Night," "We Go Together" and many more!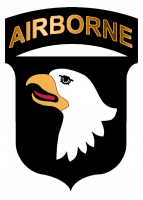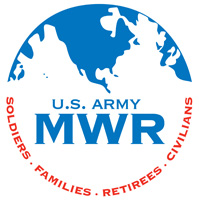 Fort Campbell, KY – Fort Campbell and the surrounding communities came together to celebrate the 4th of July, Independence Day with a bang at Fort Campbell's USAA and MWR's (Morale, Welfare and Recreation) Independence Day Carnival and Fireworks display.
"This is what we're here for we're here to celebrate the birth of our nation, our soldiers and their families , and our civilians workers. They give so much to us and this is our way of giving back to them especially today on our nation's birthday," said Rayna Holly from the Fort Campbell Public Affiars Office.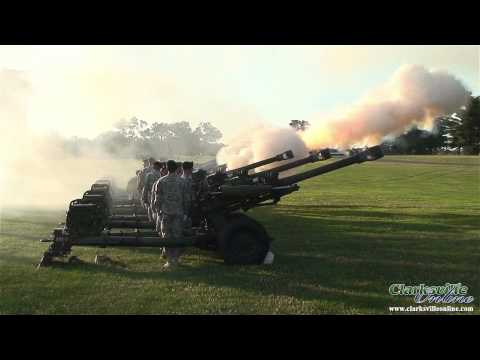 [Read more]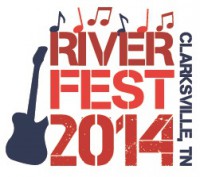 Clarksville, TN – At the City of Clarksville's July 3rd Independence Day celebration Mayor Kim McMillan gave the surprise announcement that the headliner for the 2014 Riverfest celebration would be country music superstar Tracy Lawrence.
Easily one of the most recognizable voices in Country music with songs such as "Paint Me A Birmingham," "Time Marches On," "Alibis," and "Find Out Who Your Friends Are." The entertainer has enjoyed twenty-two songs on the Billboard top ten charts with eighteen number one singles, selling over thirteen million albums.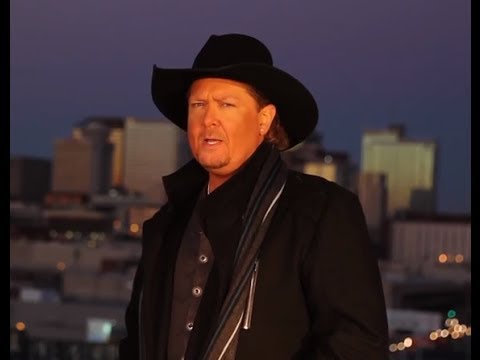 [Read more]