Clarksville, TN – What do you get when you mix a thunderstorm, a flat tire, a creepy castle, a mad scientist, a muscle hunk, an old professor and a couple of other questionable characters? A night out that is destined to be one you will never forget!
Richard O'Brien's cult classic "The Rocky Horror Show" returns to the Roxy Regional Theatre for a limited engagement, October 21st – October 29th. So, dig out your fishnets and sharpen those stilettos … that sweet transvestite and his motley crew are back for the fifth year in a re-imagined remount of this annual Roxy production.
[Read more]

Clarksville, TN – On December 4th, 1956, an extraordinary twist of fate brought music icons Johnny Cash, Jerry Lee Lewis, Carl Perkins and Elvis Presley together at Sun Records in Memphis, Tennessee, for what would be one of the greatest jam sessions ever.
This fall, the Roxy Regional Theatre offers a glimpse inside the recording studio on that legendary night with an unforgettable evening of red-hot rock 'n' roll hits including "Blue Suede Shoes," "Fever," "Walk the Line," "Sixteen Tons," "Who Do You Love?," "Great Balls of Fire," "Folsom Prison Blues," "Whole Lotta Shakin' Goin' On," "Hound Dog" and more.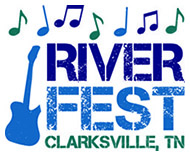 Clarksville, TN – Music along the Cumberland River on Riverside Drive can only mean one thing, the start of Clarksville's Riverfest event at McGregor Park. Friday night, September 9th, the 28th annual Riverfest Celebration got rolling with live music on three stages from a diverse set of entertainers.
Along with the music, there was booths, great food and fun for young and old alike at this free event. There was a large attendance Friday night with everyone enjoying themselves.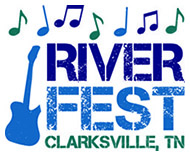 Clarksville, TN – Riverfest Art Experience was a feast for the senses Thursday night. Celtic music by Red River Breeze enticed visitors to drift and dream, and maybe dance a little jig while munching on cheese, grapes, punch and some of the yummiest brownies on the planet.
There were paintings, drawings, photography, multi-media to please almost everyone. I spoke with Brianah Summons about her painting of her favorite animals which included a tiger, a wolf, and a horse all in brilliant colors and could have easily reminded one of carousel animals. Brianah was accompanied by her mother, Cordelia Marroquin who is, I'm sure, the Kenwood High School Senior's best supporter.

Clarksville, TN – The Roxy Regional Theatre, long regarded as one of the cornerstones of Historic Downtown Clarksville, is celebrating 34 years of live entertainment with an unforgettable evening of fabulous food, fine art and award-winning musical theatre.
On Saturday, September 24th, GALA 34 will officially kick off the Roxy Regional Theatre's 2016-2017 season of professional live theatre on the corner of Franklin and First.

Clarksville, TN – Despite global panic in the 1930s, people found themselves rallying the only way they knew how — through music. Famed composer of the period Ira Gershwin once said, "A song without music is a lot like H2 without the O."
Leading in to Season 34, the Roxy Regional Theatre is presenting a musical journey through the decade, cabaret style, with the new musical revue "Kit Kat Club", August 26th – September 10th.
Created by Ryan Bowie and Sidney McCarty and directed by Bowie, this new musical revue is being presented as part of the Roxy's "On The Terrazzo" Series, which features performances in the intimate setting of the theatre's lobby.

Clarksville, TN – "Smokey Joe's Cafe" at the Roxy Regional Theatre is powerful, stunning and a roaring good time. The Roxy has put together a great cast of outstanding vocalists to pay tribute to early rock songwriting superstars Jerry Leiber and Mike Stoller.
The longest running musical revue in Broadway history, this Tony Award-nominated and Grammy Award-winning production pays tribute to over three dozen of the greatest songs ever recorded during the golden age of American culture.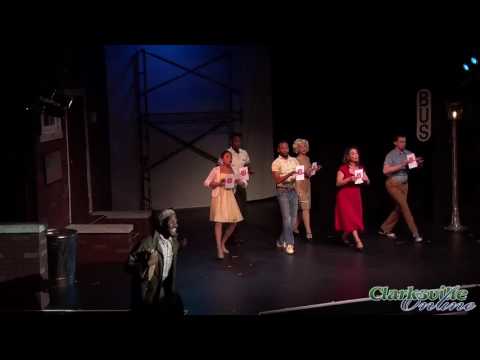 [Read more]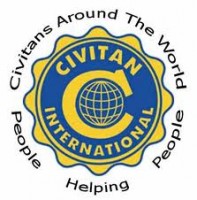 Cunningham, TN – On Saturday, July 30th, 2016 the Central Civitan Club hosted the 108th annual Lone Oak Picnic at the Central Civitan Building. The event began at 10:00am and went on until around 3:00pm.
There was plenty of good conversations, entertainment and great food to go around. Those running for office were allowed to address those in attendance starting at 11:00am.
"We had a pretty good crowd this year. Appreciate everyone being here. If you weren't able to be here, I'm sorry you missed it. Maybe you can be here next year," said Larry Pitts with Central Civitan.

Clarksville, TN – The Friends of Dunbar Cave sponsor Cooling at the Cave, a family event once every year. The event was held Saturday, July 30th. This year's music was provided by Cumberland Winds Jazz Project, an 18-piece ensemble that was perfect for the venue.
Their cool jazz thrilled a crowd of more than 300—couples, families with small children, people with their well-behaved dogs, and jazz lovers of all ages. With songs like "String of Pearls," Tuxedo Junction," "Stardust," and other favorites, Cumberland Winds enchanted the on-lookers with their finesse and pleasing harmonies.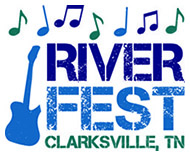 Clarksville, TN – Riverfest, presented by the City of Clarksville and Miller Lite, is pleased to announce Brandy Clark will be the featured headliner at the 2016 Festival. Brandy Clark will take the main stage as the headlining event on Saturday, September 10th, 2016 at 9:00pm. The concert is free and open to the public.
For Brandy Clark, the dream she harbored in her small hometown of Morton, Washington, was to be a country singer. Sure, once she moved to Nashville, she had successful cuts as a songwriter [The Band Perry's "Better Dig Two," Miranda Lambert's "Mama's Broken Heart," and Kacey Musgraves' "Follow Your Arrow"], but being an artist in her own right was a dream she had stopped dreaming until two years ago when her first album, the stunning 12 Stories, debuted.