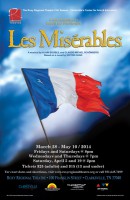 Clarksville, TN – the Roxy regional theaters currently staging their production of the Victor Hugo Classic Les Misérables. Called Epic, grand and uplifting, Les Misérables has captured the hearts of audiences around the world with its powerful affirmation of the human spirit. The Musical is running through May 10th.
Will Sevier stars as the noble Jean Valjean, who has been released after 19 years of unjust imprisonment in pre-revolutionary France, only to find nothing in store for him but mistrust and mistreatment. Breaking his parole in hopes of starting a new life, he initiates a life-long struggle for redemption during which he is relentlessly pursued by police inspector Javert (played by Donald Groves), who refuses to believe criminals can change their ways.
Clarksville, TN –
On the first day of spring, the Woodward Library Society held their much delayed Winter Program featuring author Sue Culverhouse, the author of Tennessee Literary Luminaries at the Woodward Library on the campus of Austin Peay State University. The program was originally scheduled to be held in February 2014, but was delayed due to inclement weather.

Clarksville, TN – A jaded Hank Williams Jr. fan, a man basking in the glow of the morning after, a Middle Eastern immigrant seeking a room to rent, a middle-aged man with a fear of spiders and dentists — these are just a handful of the various characters who will take the stage of the Roxy Regional Theatre's theotherspace this month.
For three nights only, beginning March 19th, four original one-acts by area playwright Darren V. Michael will be treated to a readers theatre production in "Brief Encounters: A Night of Short Plays".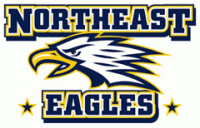 Clarksville, TN – The Clarksville community gathered together at Northeast High School on Saturday to honor Ms. Debbie Wilson for her 20 years of service bringing the arts to students in the Clarksville-Montgomery County School System.
"It's an amazing thing when you realize that you done something for 20 years," said Debbie Wilson shortly before the concert was to begin. "I am humbled that my students and alumni chose to honor me this evening."

Clarksville, TN – The eternal battle of the sexes takes a witty and suspenseful turn in the Roxy Regional Theatre's 29th annual Shakespeare offering, the timeless comedy "Much Ado About Nothing", March 7th-15th.
Taylor Galvin and Brandon Beach star as reluctant lovers Beatrice and Benedick, whose endless witty sparring threatens to keep them apart forever. Meanwhile, the two young lovers Claudio and Hero, played by Michael Spaziani and Michelle Foletta, are to be married imminently but for the devious scheming of a resentful prince looking to thwart the nuptials.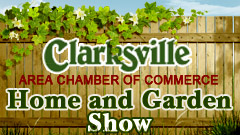 The fifth annual Clarksville-Area Chamber of Commerce Home and Garden Show continues today at the Wilma Rudolph Event Center at Liberty Park (Highway 13/48) from noon through 5:00pm. This year the event is brought to you by Furniture connection.
Just in time for Spring, this year's Garden show will boast over 50 vendors who will be there to assist you in planning all your home improvement projects. Whether it be landscaping, painting, education, furniture, or roofing.

Clarksville, TN – "The Emperor's New Clothes," "The Princess and the Pea," "The Swineherd," "The Steadfast Tin Soldier," "The Little Match Girl" and "The Ugly Duckling."
Suspend your disbelief for a moment, and let the master of the fairy tale take you on an enchanting journey in "Tales of Hans Christian Andersen" at the Roxy Regional Theatre, January 18th through February 8th.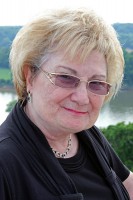 Clarksville, TN – Sue Freeman Culverhouse, long a staff-writer for ClarksvilleOnline.com, features eleven Tennessee authors in her new book. Tennessee Literary Luminaries: From Cormac McCarthy to Robert Penn Warren (The History Press, Charleston, SC, 2013). Her author website, www.sueculverhouse.com, links her readers to information about the book and her upcoming blog.
"I'm tired of people outside Tennessee believing that we're all wearing overalls without a shirt, chewing tobacco, going barefoot, toting six-shooters, and living off road kill," Culverhouse admits. "I want our youngsters to be proud of the literary heritage these and other Tennessee writers have contributed to the world of literature. All of the authors in my book have interesting lives in addition to having written not-to-be missed books."

Clarksville, TN – Eve Ensler's touching, often hilarious series of monologues about women and performed by women has played to packed houses around the country, and the Roxy Regional Theatre's presentation of "The Vagina Monologues" — beginning its twelfth year on Friday, January 10th, at 8:00pm — is no exception.
This year, Leslie Greene, Michelle Foletta and Adriane Wiley-Hatfield take the stage of the Roxy's theotherspace in readings of these monologues based on interviews Eve Ensler conducted with 200 women about their views on sex, relationships, and violence against women.

Clarksville, TN – Come enjoy the popular Christmas on the Cumberland walk-through event now through Saturday, January 4th.
Marvel at more than a million lights in McGregor Park and stroll through the Victorian Village, Toyland, the psychedelic tunnel and more!