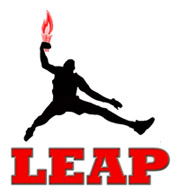 Clarksville, TN – The LEAP Annual 7 Points Scholarship Essay Contest is open to high school seniors. Each year, the theme highlights one of our 7 principles of Leadership, Enlightenment, Achievement, Perseverance, Outreach, Responsibility, and Growth.
In your own words define outreach in the context of helping others then choose a person or persons you admire for their outreach and explain why. Pick an experience from your own life where you benefited from outreach and explain how it has influenced the way you see the world.
Describe your goals and aspirations then explain how once they are reached you will be able to give back and help others.


[Read more]

Clarksville, TN – A trio of clever goats, a big bad wolf, a few resourceful pigs and a little man who spins straw into gold are tagging along with everyone's favorite crimson-cloaked girl as she heads to the corner of Franklin Street and First Street in downtown Clarksville.
Fairy tales beloved by young and old alike will come to life at the Roxy Regional Theatre in "Little Red Riding Hood and Friends" for three consecutive Saturday afternoons, January 23rd – February 6th.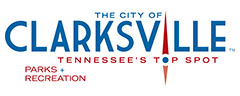 Clarksville, TN – Bel-Aire Pool is one of five public city pools in Clarksville. It was recently closed due to maintenance issues. Mark Tummons, Clarksville Parks and Recreation Director, says resident input will aid in the development of future plans for the pool.
"From this process, we hope to generate involvement from conception to completion," Tummons says. "By interacting with citizens in real-time and having two-way communication we hope to create a high level of citizen engagement."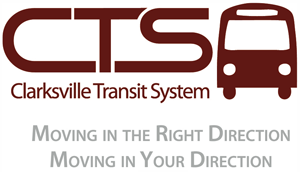 Clarksville, TN – The Clarksville Transit System (CTS) will provide free transportation throughout the city on December 24th, 2015. This includes rides to the Annual Warm Souls Christmas event hosted by Radical Mission Compassionate Ministries.
"CTS is always looking for ways to make transportation a little easier and more accessible for people in Clarksville," said Clarksville Mayor Kim McMillan. "Offering free bus transportation on Christmas Eve is another way to do that and I appreciate their efforts."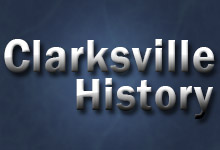 Clarksville, TN – Every human being has worth and deserves dignity. "Everyone matters" is an incredibly powerful humanitarian ideal, and one upon which the United States seems to continually both build and define. We hear the whispers of this ideal within the words of the Declaration of Independence.
"We hold these truths to be self-evident, that all men are created equal, that they are endowed by their Creator with certain unalienable Rights, that among these are Life, Liberty and the pursuit of Happiness.
The generation of Americans which fought to free us from the tyranny of Europe in the late 18th Century probably could not have grasped how these words, and the spirit of the ideal they reflect would be used by subsequent generations to form the nation we live within today.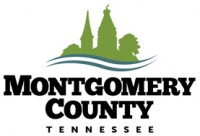 Montgomery County, TN – The Christmas season kicked off Saturday, December 5th on the Montgomery County Court House steps as crowds gathered to listen to Christmas caroling by local students. There was also hot chocolate available inside the Montgomery County Courts Complex.
The caroling started at 4:00pm and continued right up to the start of the Clarksville Montgomery County Annual Lighted Christmas Parade.

Clarksville, TN – The haunting moors of England will come to life at the Roxy Regional Theatre in the enchanting musical "The Secret Garden", playing November 13th through November 27th.
Based on the enduring family classic penned over a century ago by Frances Hodgson Burnett, this Tony Award-winning musical, with book and lyrics by Pulitzer Prize-winning playwright Marsha Norman and music by Lucy Simon, soars to new heights under the direction of Tom Thayer.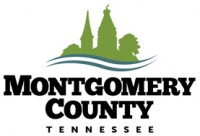 Montgomery County, TN – On Monday, October 19th, 2015 at 4:00pm, Montgomery County Government held Ribbon Cutting Ceremony for the new RichEllen Park. The park, located just off Highway 149, 2 miles past Hilltop Super Market, will serve the Cumberland Heights and Palmyra communities in southern Montgomery County.
"I didn't think this day would ever get here," stated Montgomery County Parks Director Jerry Allbert. "It's been a long time coming since the first time we stood here and dug a little dirt in the ground and said we are going to build this park. We've come a long way."

Clarksville, TN – Lionel Bart's "Oliver!", a musical which has touched the hearts of millions, will provide an unforgettable opening to the Roxy Regional Theatre's 33rd Season, beginning Friday, September 25th, at 8:00pm.
Directed and choreographed by Tom Thayer, "Oliver!" creates the perfect mix of comedy, song and dance in a show made for the entire family. Vividly bringing to life Charles Dickens' timeless characters with its ever-popular story of the boy who asked for more, this musical masterpiece chronicles the adventures of orphan Oliver Twist as he navigates London's underworld of theft and violence in his search for a home, a family and — most importantly — love.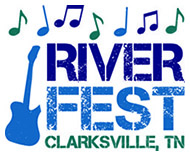 Clarksville, TN – Clarksville's 2015 Riverfest Festival wrapped up Saturday, September 12th. It was cloudy, cool with a slight breeze. Fantastic weather for the event.
Everything kicked off at 10:00am with Riverfest Regatta and the Human Foosball Tournament. The cardboard boat race is one of the most unique and fun events at Riverfest.
Unlike other boat races, participants in the Regatta compete in boats made from cardboard, plastic bottles and other approved materials. Competitors raced 100 yards on the Cumberland River to the finish line. This year, only two boats sank.