Clarksville, TN – Once upon a time in a faraway swamp, there lived a green ogre who one day found his home overrun by a group of banished fairytale misfits. Thus begins the tale of an unlikely hero who finds himself on a life-changing journey alongside a wisecracking donkey to rescue a feisty princess.
The Roxy Regional School of the Arts presents an irreverently fun adventure for the entire family with "SHREK the Musical JR." at the Roxy Regional Theatre, May 20th through June 11th.
Based on the Oscar-winning DreamWorks Animation film and the book by William Steig, "SHREK The Musical JR." is directed and choreographed by Tom Thayer, with additional choreography by Emily Rourke and music direction by Lacey Connell.

Clarksville, TN – The Roxy Regional Theatre is turning up the volume this Friday, April 29th at 8:00pm when CDE Lightband presents Green Day's "American Idiot!". In keeping with our traditional opening night pay-what-you-can tradition, all tickets remaining at the box office will go on sale at 7:30pm Friday evening for a $5.00 minimum donation.
Struggling to find meaning in a post-9/11 world, Johnny (Joseph Spinelli), Tunny (Charles Walljasper Robinson) and Will (Ryan Alvarado) flee the constraints of their hometown for the thrills of city life. Their paths are quickly estranged when Tunny enters the armed forces, Will is called back home to attend familial responsibilities, and Johnny's attention becomes divided between a seductive love interest and a hazardous new friendship.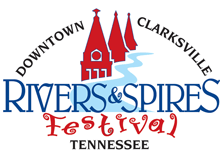 Clarksville, TN – On Thursday afternoon, April 14th, the 14th annual Rivers and Spires Festival started up in downtown Clarksville. There was a slight rain in the afternoon, but it tapered off, clouds parted, giving great weather to kick off the event.
The Quilts of the Cumberland exhibit at Madison Street United Methodist Church opened to the public at 5:00pm. The quilts had been judged earlier in the day so those attending rushed in to see the award winning quilts.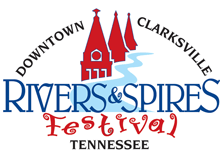 Clarksville, TN – On Thursday, April 14th, the Rivers and Spires Festival's award winning Quilts of the Cumberland event will kick off at Madison Street United Methodist Church at 5:00pm. Quilts of all shapes and sizes will be on display.
The exhibit will take place all three days of the festival, April 14th-16th. The show will display local artisans with a variety of quilts from traditional to one of a kind art quilts.

Clarksville, TN – Combine a multi-platinum album and a multimedia partnership with CDE Lightband with a multi-talented group of artists from Austin Peay State University and a dozen high-energy performers from around the nation — and brace yourself for a two-time Tony and Grammy Award-winning blockbuster.
Green Day's critically-acclaimed powerhouse album comes to life this spring on the corner of Franklin and First in historic downtown Clarksville. Boldly taking the American musical where it has never gone before, the Roxy Regional Theatre opens the energy-fueled rock opera of youthful disillusion, Green Day's "American Idiot", on Friday, April 29th, at 8:00pm.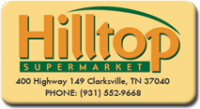 Clarksville, TN – On Saturday, March 26th, Hilltop Super Market held their 21st annual Easter Egg Hunt. The skies were clear, weather warm, and there was a slight breeze. It was a great day for the event.
Festivities began at 11:00am and the egg hunt started at 2:00pm. Some of the activities were inflatable bounce houses provided by U-Jumpin' Foulks, face painting done by Montgomery Central High School Cheerleaders, a duck pond, cupcake decorating and plenty more.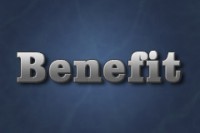 Cunningham, TN – On Saturday, April 2nd, 2016, a Benefit Supper and Singing will be held for Harper Greene at Montgomery Central Elementary School from 5:00pm until 8:00pm.
Harper Greene was diagnosed in December, 2015 with Acute Lymphoblastic Leukemia (ALL) at the age of 2. He is the son of Nick and Chasidy Greene.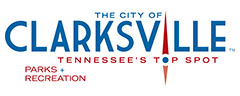 Clarksville, TN – On Saturday, March 16th, Clarksville Parks and Recreation held their 4th annual Wettest Egg Hunts at the Indoor Aquatic Center, located at 166 Cunningham Lane.
The swimming pool and wading pool had thousands of scattered eggs for the kids to jump in and get for candy and prizes.

Cunningham, TN – On Saturday, March 29th, 2016, the Cunningham Volunteer Fire Department held their Annual Easter Egg Hunt. The egg hunt started at 10:00am at Montgomery Central Middle School.
Cold weather moved into the area overnight, but that did not stop those in attendance from having a great time.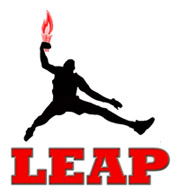 Clarksville, TN – The LEAP Annual 7 Points Scholarship Essay Contest is open to high school seniors. Each year, the theme highlights one of our 7 principles of Leadership, Enlightenment, Achievement, Perseverance, Outreach, Responsibility, and Growth.
In your own words define outreach in the context of helping others then choose a person or persons you admire for their outreach and explain why. Pick an experience from your own life where you benefited from outreach and explain how it has influenced the way you see the world.
Describe your goals and aspirations then explain how once they are reached you will be able to give back and help others.


[Read more]