Clarksville, TN – The eternal battle of the sexes takes a witty and suspenseful turn in the Roxy Regional Theatre's 29th annual Shakespeare offering, the timeless comedy "Much Ado About Nothing", March 7th-15th.
Taylor Galvin and Brandon Beach star as reluctant lovers Beatrice and Benedick, whose endless witty sparring threatens to keep them apart forever. Meanwhile, the two young lovers Claudio and Hero, played by Michael Spaziani and Michelle Foletta, are to be married imminently but for the devious scheming of a resentful prince looking to thwart the nuptials.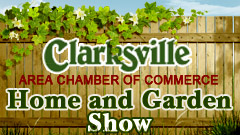 The fifth annual Clarksville-Area Chamber of Commerce Home and Garden Show continues today at the Wilma Rudolph Event Center at Liberty Park (Highway 13/48) from noon through 5:00pm. This year the event is brought to you by Furniture connection.
Just in time for Spring, this year's Garden show will boast over 50 vendors who will be there to assist you in planning all your home improvement projects. Whether it be landscaping, painting, education, furniture, or roofing.

Clarksville, TN – "The Emperor's New Clothes," "The Princess and the Pea," "The Swineherd," "The Steadfast Tin Soldier," "The Little Match Girl" and "The Ugly Duckling."
Suspend your disbelief for a moment, and let the master of the fairy tale take you on an enchanting journey in "Tales of Hans Christian Andersen" at the Roxy Regional Theatre, January 18th through February 8th.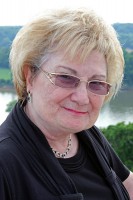 Clarksville, TN – Sue Freeman Culverhouse, long a staff-writer for ClarksvilleOnline.com, features eleven Tennessee authors in her new book. Tennessee Literary Luminaries: From Cormac McCarthy to Robert Penn Warren (The History Press, Charleston, SC, 2013). Her author website, www.sueculverhouse.com, links her readers to information about the book and her upcoming blog.
"I'm tired of people outside Tennessee believing that we're all wearing overalls without a shirt, chewing tobacco, going barefoot, toting six-shooters, and living off road kill," Culverhouse admits. "I want our youngsters to be proud of the literary heritage these and other Tennessee writers have contributed to the world of literature. All of the authors in my book have interesting lives in addition to having written not-to-be missed books."

Clarksville, TN – Eve Ensler's touching, often hilarious series of monologues about women and performed by women has played to packed houses around the country, and the Roxy Regional Theatre's presentation of "The Vagina Monologues" — beginning its twelfth year on Friday, January 10th, at 8:00pm — is no exception.
This year, Leslie Greene, Michelle Foletta and Adriane Wiley-Hatfield take the stage of the Roxy's theotherspace in readings of these monologues based on interviews Eve Ensler conducted with 200 women about their views on sex, relationships, and violence against women.

Clarksville, TN – Come enjoy the popular Christmas on the Cumberland walk-through event now through Saturday, January 4th.
Marvel at more than a million lights in McGregor Park and stroll through the Victorian Village, Toyland, the psychedelic tunnel and more!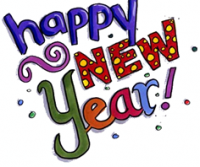 Clarksville, TN – Another year has come and gone and it's time to usher in 2014. There are several New Year's Eve events happening in Clarksville. Begin this New Year in a very special way with your friends, family and loved ones. Have a safe and Happy New Year.
Remember, the Clarksville Transit System will be offering Safe Rides for New Year's Eve.
Some of the local New Year's Eve happenings are: Indoor Aquatic Center's New Year's Eve Splash, New Year's Eve party at Fort Campbell's The Zone, Hooper Bowling Center, and the Calico Ball.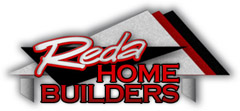 Clarksville, TN – Christmas is almost here and there are still local families here in Clarksville in need of Assistance for Christmas. Local home builder Rick Reda, along with local mortgage lenders Lori Mahaffey and Rachael Rainey of Movement Mortgage, and local Realtors Diane Martin, and Joy Evers have come together to help.
The genus of the idea came from Lori Mahaffey's 13 year old daughter Elizabeth who attends the 8th grade at West Creek Middle School. "She had come home from school and when I got home from work she started telling me about this boy she goes to school with who participates in the Project F.U.E.L. program. She wished that nobody knew about it, so that they wouldn't make fun of him."
Special Holiday Activities All Month Long at Governor's Square Mall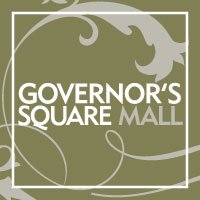 Clarksville, TN – Scotto Pizza is hosting a Holiday Pizza Party with Santa on Saturday, December 21st at 11:00am in the Food Court. Santa will be visiting with guests from 11:00am–11:30am.
The pizza party includes two meal options and each child will receive a Captain McFinn holiday coloring book. Tickets ($5.00) are available at the Customer Service Center by Dillard's.
Meal options include either a slice of pizza, fries and a 16oz soda, or two slices of pizza and a 16oz soda. Tickets must be purchased by Wednesday, December 18th. [Read more]
Register To Win A $1000 Mall Gift Card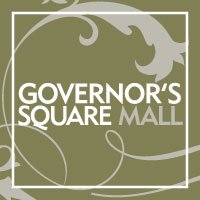 Clarksville, TN – This Thanksgiving, visit Governor's Square Mall for a fun-filled night of shopping, entertainment and giveaways from 11:00pm–6:00am!
Starting at 11:00pm on Thursday, November 28th, the first 1,000 shoppers at the main entrance will receive a free tote bag, a small coffee from Lasater's Coffee, and a sweet treat from Your Dish Is Our Command while supplies last!
Enjoy a DJ spinning today's hits and holiday favorites all night long and a free photo booth provided by Gamez on Wheelz in Dick's Sporting Goods Court. [Read more]