Clarksville, TN – Despite global panic in the 1930s, people found themselves rallying the only way they knew how — through music. Famed composer of the period Ira Gershwin once said, "A song without music is a lot like H2 without the O."
Leading in to Season 34, the Roxy Regional Theatre is presenting a musical journey through the decade, cabaret style, with the new musical revue "Kit Kat Club", August 26th – September 10th.
Created by Ryan Bowie and Sidney McCarty and directed by Bowie, this new musical revue is being presented as part of the Roxy's "On The Terrazzo" Series, which features performances in the intimate setting of the theatre's lobby.

Clarksville, TN – "Smokey Joe's Cafe" at the Roxy Regional Theatre is powerful, stunning and a roaring good time. The Roxy has put together a great cast of outstanding vocalists to pay tribute to early rock songwriting superstars Jerry Leiber and Mike Stoller.
The longest running musical revue in Broadway history, this Tony Award-nominated and Grammy Award-winning production pays tribute to over three dozen of the greatest songs ever recorded during the golden age of American culture.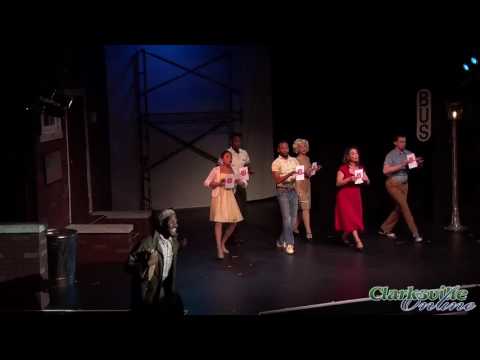 [Read more]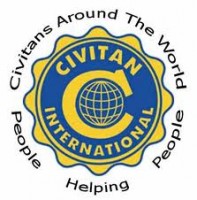 Cunningham, TN – On Saturday, July 30th, 2016 the Central Civitan Club hosted the 108th annual Lone Oak Picnic at the Central Civitan Building. The event began at 10:00am and went on until around 3:00pm.
There was plenty of good conversations, entertainment and great food to go around. Those running for office were allowed to address those in attendance starting at 11:00am.
"We had a pretty good crowd this year. Appreciate everyone being here. If you weren't able to be here, I'm sorry you missed it. Maybe you can be here next year," said Larry Pitts with Central Civitan.

Clarksville, TN – The Friends of Dunbar Cave sponsor Cooling at the Cave, a family event once every year. The event was held Saturday, July 30th. This year's music was provided by Cumberland Winds Jazz Project, an 18-piece ensemble that was perfect for the venue.
Their cool jazz thrilled a crowd of more than 300—couples, families with small children, people with their well-behaved dogs, and jazz lovers of all ages. With songs like "String of Pearls," Tuxedo Junction," "Stardust," and other favorites, Cumberland Winds enchanted the on-lookers with their finesse and pleasing harmonies.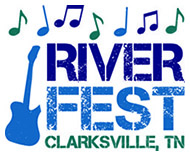 Clarksville, TN – Riverfest, presented by the City of Clarksville and Miller Lite, is pleased to announce Brandy Clark will be the featured headliner at the 2016 Festival. Brandy Clark will take the main stage as the headlining event on Saturday, September 10th, 2016 at 9:00pm. The concert is free and open to the public.
For Brandy Clark, the dream she harbored in her small hometown of Morton, Washington, was to be a country singer. Sure, once she moved to Nashville, she had successful cuts as a songwriter [The Band Perry's "Better Dig Two," Miranda Lambert's "Mama's Broken Heart," and Kacey Musgraves' "Follow Your Arrow"], but being an artist in her own right was a dream she had stopped dreaming until two years ago when her first album, the stunning 12 Stories, debuted.

Clarksville, TN – Amy Chase: Rediscovered Relationships is a magical world currently on view in the Planters Bank Peg Harvill Gallery of the Customs House Museum and Cultural Center.
Creatures and landscapes that appear to have jumped from the pages of a storybook float on the walls and hide within glass cases.
Clarksville, TN – Civic leaders gathered Thursday to announce a major step toward the goal of honoring Pat Head Summitt, hometown hero and legendary University of Tennessee women's basketball coach, with a statue and interpretative display along the Cumberland River in Clarksville.
Coach Summitt died June 28th from Alzheimer's disease, five years after a diagnosis of early onset dementia forced her to retire from her legendary UT coaching career, during which her teams won a record 1,098 games and eight NCAA national titles.

Clarksville, TN – Written by Ken Davenport, "The Awesome 80's Prom" at the Roxy Regional Theatre featured a cast that sparkled through the music of the era with not only audience participation throughout but sizzling singing and dancing.
Joe Filippo as Mr. Richard "Dick" Snelgrove, the principal, attempted to keep the boisterous cast in line as Stephanie Stafford as Mrs. Patty Lascalzo (or Mrs. L, the drama teacher) announced irrelevant interruptions such as the Alabama car parked in the wrong spot.

Clarksville, TN – Once upon a time in a faraway swamp, there lived a green ogre who one day found his home overrun by a group of banished fairytale misfits. Thus begins the tale of an unlikely hero who finds himself on a life-changing journey alongside a wisecracking donkey to rescue a feisty princess.
The Roxy Regional School of the Arts presents an irreverently fun adventure for the entire family with "SHREK the Musical JR." at the Roxy Regional Theatre, May 20th through June 11th.
Based on the Oscar-winning DreamWorks Animation film and the book by William Steig, "SHREK The Musical JR." is directed and choreographed by Tom Thayer, with additional choreography by Emily Rourke and music direction by Lacey Connell.

Clarksville, TN – The Roxy Regional Theatre is turning up the volume this Friday, April 29th at 8:00pm when CDE Lightband presents Green Day's "American Idiot!". In keeping with our traditional opening night pay-what-you-can tradition, all tickets remaining at the box office will go on sale at 7:30pm Friday evening for a $5.00 minimum donation.
Struggling to find meaning in a post-9/11 world, Johnny (Joseph Spinelli), Tunny (Charles Walljasper Robinson) and Will (Ryan Alvarado) flee the constraints of their hometown for the thrills of city life. Their paths are quickly estranged when Tunny enters the armed forces, Will is called back home to attend familial responsibilities, and Johnny's attention becomes divided between a seductive love interest and a hazardous new friendship.