Clarksville, TN – The haunting moors of England will come to life at the Roxy Regional Theatre in the enchanting musical "The Secret Garden", playing November 13th through November 27th.
Based on the enduring family classic penned over a century ago by Frances Hodgson Burnett, this Tony Award-winning musical, with book and lyrics by Pulitzer Prize-winning playwright Marsha Norman and music by Lucy Simon, soars to new heights under the direction of Tom Thayer.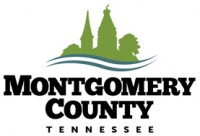 Montgomery County, TN – On Monday, October 19th, 2015 at 4:00pm, Montgomery County Government held Ribbon Cutting Ceremony for the new RichEllen Park. The park, located just off Highway 149, 2 miles past Hilltop Super Market, will serve the Cumberland Heights and Palmyra communities in southern Montgomery County.
"I didn't think this day would ever get here," stated Montgomery County Parks Director Jerry Allbert. "It's been a long time coming since the first time we stood here and dug a little dirt in the ground and said we are going to build this park. We've come a long way."

Clarksville, TN – Lionel Bart's "Oliver!", a musical which has touched the hearts of millions, will provide an unforgettable opening to the Roxy Regional Theatre's 33rd Season, beginning Friday, September 25th, at 8:00pm.
Directed and choreographed by Tom Thayer, "Oliver!" creates the perfect mix of comedy, song and dance in a show made for the entire family. Vividly bringing to life Charles Dickens' timeless characters with its ever-popular story of the boy who asked for more, this musical masterpiece chronicles the adventures of orphan Oliver Twist as he navigates London's underworld of theft and violence in his search for a home, a family and — most importantly — love.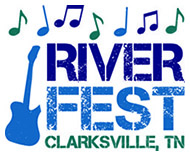 Clarksville, TN – Clarksville's 2015 Riverfest Festival wrapped up Saturday, September 12th. It was cloudy, cool with a slight breeze. Fantastic weather for the event.
Everything kicked off at 10:00am with Riverfest Regatta and the Human Foosball Tournament. The cardboard boat race is one of the most unique and fun events at Riverfest.
Unlike other boat races, participants in the Regatta compete in boats made from cardboard, plastic bottles and other approved materials. Competitors raced 100 yards on the Cumberland River to the finish line. This year, only two boats sank.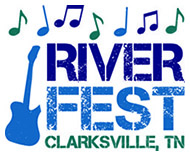 Clarksville, TN – Clarksville's Riverfest Celebration continues Saturday at McGregor Park. The entertainment begins at 10:00am Saturday, September 12th. The Miller Lite stage will feature David Perez, Cole Washburn, and a host of other country artists.
On the Riverbend stage, watch as local dance academies strut their stuff followed by a Step Show hosted by Daymar Institute. [Read more]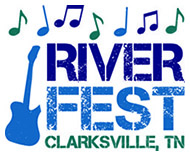 Clarksville, TN – Clarksville's Riverfest Celebration continues Friday, September 11th at McGregor Park with a 9/11 Commemoration Ceremony at 4:45pm on the Miller Lite Stage, followed by performances by the Fort Campbell Band, The Rocketmen, Tina Brown Band, Serieux and more.
First Baptist Church will host Christian performers Sons of Levi, Dionne Jermeia, Bellarive and more on the Riverbend Stage.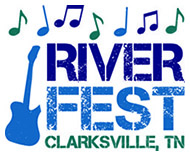 Clarksville, TN – There are so many ways to play at the City of Clarksville's 28th annual Riverfest Celebration. The Festival will be held Thursday, September 10th through Saturday, September 12th, 2015.
The free music and arts festival features three stages of a variety of local, regional and nationally-known entertainers, delicious food, and fun for the entire family. [Read more]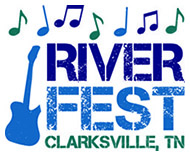 Clarksville, TN – Riverfest, presented by the City of Clarksville and Miller Lite, is pleased to announce Charles Esten of television's hit series "Nashville" will be the featured headliner at the 2015 Festival. Charles Esten will take the main stage as the headlining event on Saturday, September 12th, 2015 at 9:00pm. The concert is free and open to the public.
Born in Pittsburgh, PA, Charles "Chip" Esten was raised in Alexandria, VA and attended T.C. Williams High School, made famous in the film "Remember the Titans."

Clarksville, TN – Have you heard about the Roxy Regional Theatre's new subscription packages? Save money on tickets, and see all of the great offerings in the Roxy Regional Theatre's 33rd Season! With savings ranging from $20.00 to $145.00, this is an offer you cannot afford to miss … but hurry, as it only lasts until Thursday, August 27th.
Subscriptions allow you to receive the best vantage point at the best price by choosing the exact seat you would like to sit in for each performance.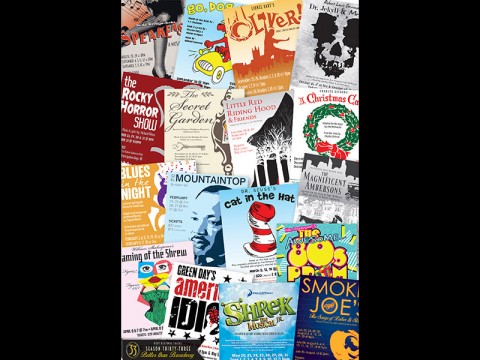 [Read more]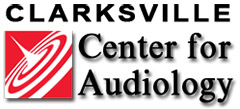 Clarksville, TN – It's well known that healthy eating habits can promote better overall health within the body, as well as alleviate a number of diet-related illnesses and diseases.
According to a new examination of the eating habits of 2,366 National Health and Nutrition Examination Survey participants, those who eat more fruits and vegetables might also have better hearing — even if they're exposed to more noise.