Register To Win A $1000 Mall Gift Card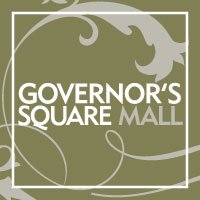 Clarksville, TN – This Thanksgiving, visit Governor's Square Mall for a fun-filled night of shopping, entertainment and giveaways from 11:00pm–6:00am!
Starting at 11:00pm on Thursday, November 28th, the first 1,000 shoppers at the main entrance will receive a free tote bag, a small coffee from Lasater's Coffee, and a sweet treat from Your Dish Is Our Command while supplies last!
Enjoy a DJ spinning today's hits and holiday favorites all night long and a free photo booth provided by Gamez on Wheelz in Dick's Sporting Goods Court. [Read more]

Clarksville, TN – The City of Clarksville's Christmas on the Cumberland, a Southeast Tourism Society's Top 20 Event for the sixth year in a row, is sure to create lasting memories this holiday season as thousands experience the captivating displays of over one million lights to include trees wrapped in new blue lights!
Join the City of Clarksville and US Bank as we celebrate Christmas on the Cumberland's 15th year with a grand opening ceremony, Tuesday, November 26th, 2013 at 6:30pm at McGregor Park's RiverWalk.

Clarksville, TN – On Tuesday, the Customs House Museum cut the ribbon on its newest permanent exhibit, "Becoming Clarksville: Honoring Legacies of Leadership."
Through the prism of leadership, the exhibit explores the history of Clarksville and Montgomery County, focusing on the stories of individuals who helped shape the city, featuring unique interactive and video elements. Becoming Clarksville also serves as a legacy for the Clarksville Jaycees, remembering its history and contributions to the people of Clarksville.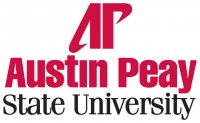 Clarksville, TN – Sue Freeman Culverhouse, staff writer for Clarksvilleonline.com, has just released her new book, Tennessee Literary Luminaries: From Cormac McCarthy to Robert Penn Warren (The History Press, Charleston, SC, 2013).
Already receiving rave reviews, Tennessee Literary Luminaries encompasses the biographies of 11 Tennessee authors: Robert Penn Warren, Alex Haley, Cormac McCarthy, William Gay, Peter Taylor, Eleanor Ross Taylor, Alice Randall, A. Scott Pearson, Bud Willis, Amy Greene and Marshall Chapman.

Clarksville, TN – This November, the Roxy Regional Theatre brings the Great American Novel from the page to the stage with the regional premiere of F. Scott Fitzgerald's "The Great Gatsby".
The production, adapted by Simon Levy, is the only stage version authorized by the Fitzgerald estate since 1926. A finalist for the PEN Literary Award in Drama, its world premiere at Minneapolis' Guthrie Theater commemorated the opening of the Guthrie's new three-stage center in July 2006.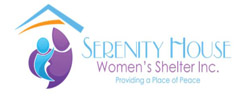 Clarksville, TN – On Saturday, November 9th, 2013, Serenity House Women's Shelter, Inc. is sponsoring the 1st Annual Operation Warm-Up at the Evangelic Temple Church of God in Christ Fellowship Hall.
As the winter months approach us, our hearts and minds turn to those in our community who may be less fortunate; those who spend their days on the streets, and if there is space, their nights in a shelter.

[Read more]
The Native American Cultural Circle of Clarksville held their 16th annual Inter-Tribal Powwow at the powwow grounds located just across from the Port Royal State Park site last weekend.
Area Native Americans, community supporters, and dancers from across the nation gathered together to celebrate their heritage. The event is open to the community and several hundred people took part throughout the two-day event.
[Read more]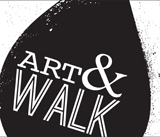 Clarksville, TN – The October Art Walk will be held October 3rd from 5:00pm to 8:00pm at the shops and galleries on Public Square, Franklin Street, and Strawberry Alley.
Produced by The Downtown Clarksville Association, First Thursday Art Walk is a free, self-guided tour spanning a 5-block radius that combines visual art, live music, engaging events and more in the heart of Downtown Clarksville. [Read more]

Clarksville, TN – Flying cows, killer rabbits, beautiful show girls and rude Frenchmen are just some of the oddities and marvels which will be on hand to usher in the Roxy Regional Theatre's 31st season with the opening of the Tony Award-winning musical comedy sensation Monty Python's "Spamalot" on Friday, September 13th, at 8:00pm.
Lovingly ripped off from the classic film comedy "Monty Python and the Holy Grail," this hysterically irreverent musical retells the legend of King Arthur and his Knights of the Round Table as they embark on their quest for the Holy Grail. But before they can find the grail, they're taking a little side-trip to the Queen City! Ooh-la-la!
Clarksville, TN – Clarksville's Riverfest begins this weekend Friday, September 6th and Saturday, September 7th, 2013. This two day festival runs Friday from 5:00pm to 11:00pm and Saturday from 10:00am to 11:00pm.
On, Friday, Christian recording group Sidewalk Prophets will be performing at 9:00pm on the First Baptist Church Stage.
Johnny T will be performing on the Gateway Realty Stage at 9:30pm Saturday. Country recording artist Phil Vassar will take the stage at 9:00pm as the headlining performer on the Miller Stage on Saturday. [Read more]