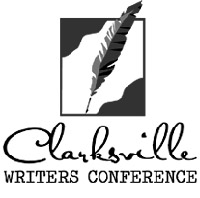 Clarksville, TN – The Clarksville Arts and Heritage Development Council will honor novelist Sharyn McCrumb with their first-ever Patricia Winn Award for Southern Fiction at the June 4th Clarksville Writers Conference banquet.
McCrum, award-winning Southern writer best known for her Appalachian "Ballad" novels, including a number of New York Times bestsellers, will also give the keynote address at Thursday evening's banquet at Club Level of Austin Peay State University's newly renovated Governors Stadium, featuring a gorgeous view of this historic campus.

Clarksville, TN – The Clarksville Police Department hosted a 5k Run/Walk on Saturday, May 9th at the Clarksville Police Department Headquarters located at 135 Commerce Street. The entry fee was $25.00 and included a t-shirt. Kids 10 & under was $10.00 (did not include a shirt).
"I wanted to hold a community participation event," stated CPD Captain Scott Thornton. "It will be timed with a digital clock, but it's more about the community coming out and competing with the police in an event together."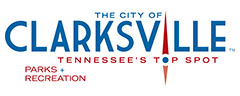 Clarksville, TN – Clarksville's Warrior Week started Friday night, May 8th, with a free concert at Liberty Park. The event was in honor of all military personnel and their families.
There was plenty of food and drink like hotdogs, Mexican food, sodas and lemonade for purchase.

Clarksville, TN – The 5th annual Warrior Week Car, Truck, & Bike Show will be held Saturday, May 9th beginning at 11:00am at Heritage Park.
The show is open to public viewing but to enter your car, truck, or bike you must be an Active Duty or retired military, as well as members of the American Legion, DAV, and VFW with an ID card.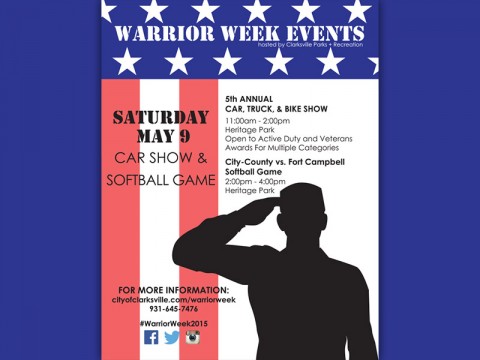 [Read more]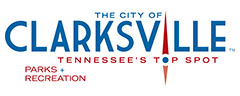 Clarksville, TN – The Liberty Live summer concert series returns for its second season at Liberty Park this Friday, May 1st! This first concert in the series features Americana artist, The Mike + Ruthy Band as well as local band Earnest Ernest.
Admission is free but concessions will be available for purchase. The show is set to begin at 6:30pm at Liberty Park.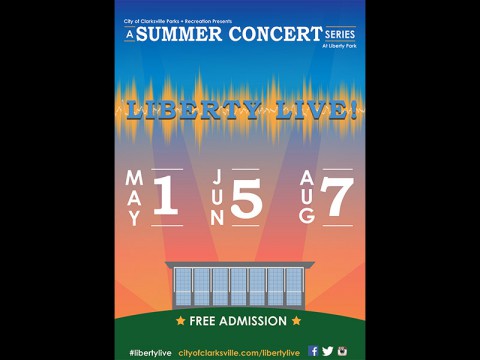 [Read more]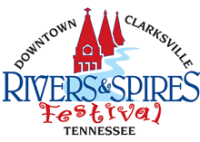 Clarksville, TN – Clarksville's Rivers and Spires Festival begins tonight, April 16th with musical entertainment for everyone. The free festival will have musicians of all genres. Tonight's hours are from 5:00pm-10:00pm.
Driven, a local pop group, will kick things off at 5:00pm on the Strawberry Alley Stage. Driven boasts smooth harmony with high energy show.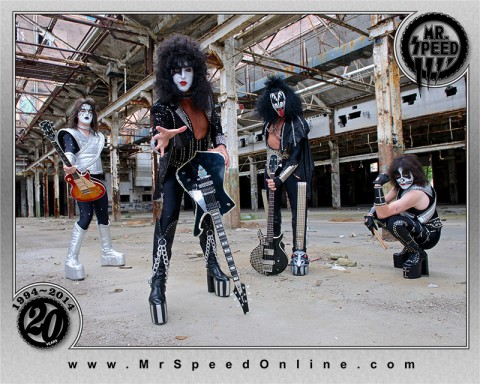 [Read more]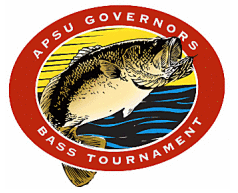 Clarksville, TN – As final remnants of last week's snow and ice storm quickly melt away and temperatures rise into the 60s, it is a reminder the 21st annual Austin Peay State University Governors Bass Tournament is just around the corner.
This year's edition will be held Saturday, May 16th, at Kentucky Lake, with registration and boat launching from Paris Landing, Tennessee, State Park. Last season's tourney drew 227 boats.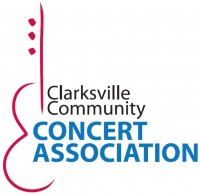 Clarksville, TN – The celebrated tenor Lawrence Brownlee will be in concert at the George and Sharon Mabry Concert Hall on the campus of Austin Peay State University in the Music/Mass Communication Building, Eighth and Marion Streets, Clarksville, Tennessee this Tuesday, March 3rd, 2015 at 7:30pm.
It is phenomenal to have Brownlee in Clarksville between engagements in Europe, the Metropolitan Opera and Carnegie Hall. He is the most in-demand American tenor in the world singing the bel canto repertoire. Brownlee sings with "elegance and grace" and has a voice that has been described as astonishingly beautiful and powerful.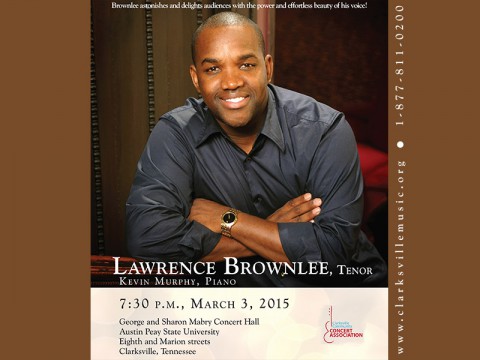 [Read more]

Clarksville TN – Local singer/songwriter Lydia Walker has become a household name in recent years. She has performed at numerous festivals, events, coffee shops, churches, and colleges in our region of Middle Tennessee and Southern KY.
Her music can be described as Contemporary Folk, accompanied by her acoustic guitar and occasionally a ukulele. She has taken the stage hundreds of times, sharing her songs with as many people as she can.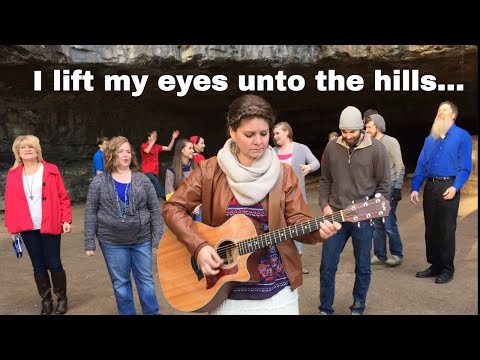 [Read more]

Clarksville, TN – On Saturday, February 7th, Clarksville Parks and Recreation along with Planters Bank held the 3rd annual Chocolate Affair at the Wilma Rudolph Event Center located at 1190 Cumberland Drive.
Those in attendance had the opportunity to sample products from local vendors, restaurants and groceries. It was a festive event with everyone all smiles as they indulged in chocolate delights.