Ribbon Cutting and VIP Sneak Preview held at Liberty Park Grill on Saturday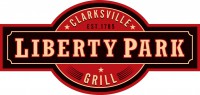 Clarksville, TN – The Liberty Park Grill opens today at 11:00am. The new restaurant serving Liberty Park held a official ribbon-cutting with the Clarksville Area Chamber of Commerce on Saturday in conjunction with a VIP preview of the new restaurant.
Restaurant manager Robert Bowlby took a few minutes to speak with Clarksville Online before the ceremony. "We're so proud to be here! Clarksville is such a wonderful place, it's a wonderful community," he said. "My family and I are just now getting to know the area but we like what we seen so far. It has a lot of history, a lot of unique things to do like the free movies in the park, the Downtown Farmers Market, the Roxy Regional Theatre. All very unique and exciting venues for us to discover as a family."

Clarksville, TN – Grease is the word, or so goes the story at the Roxy Regional Theatre starting tonight! Take a trip back in time to 1959 with Danny Zucko (Christopher Herr), Sandy Dumbrowski (Ashley Harris), and the rest of the Rydell High School crew as they learn about life and love during their senior year. The Roxy production will run July 11th-August 16th.
It doesn't matter if you've seen the movie or not, you will love this production at the Roxy Regional Theatre, as this is a great show that can totally stand on its own.

Clarksville, TN – Dust off your leather jacket, pull on your bobby-socks and hand-jive the night away with Rydell High's senior class of 1959! The hit musical "Grease" returns to the Roxy Regional Theatre, July 11th – August 16th.
Christopher Herr and Ashley Harris star as head "Greaser" Danny Zuko and girl-next-door Sandy Dumbrowski, two teenagers trying to relive the high romance of their "Summer Nights" as the rest of the gang sings and dances its way through such favorites as "Greased Lightnin'," "It's Raining on Prom Night," "We Go Together" and many more!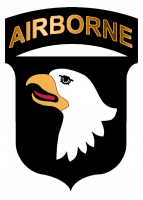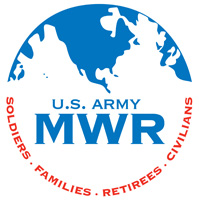 Fort Campbell, KY – Fort Campbell and the surrounding communities came together to celebrate the 4th of July, Independence Day with a bang at Fort Campbell's USAA and MWR's (Morale, Welfare and Recreation) Independence Day Carnival and Fireworks display.
"This is what we're here for we're here to celebrate the birth of our nation, our soldiers and their families , and our civilians workers. They give so much to us and this is our way of giving back to them especially today on our nation's birthday," said Rayna Holly from the Fort Campbell Public Affiars Office.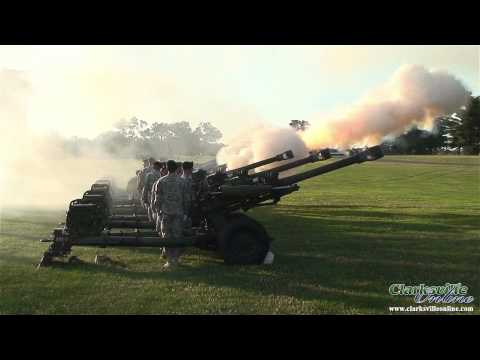 [Read more]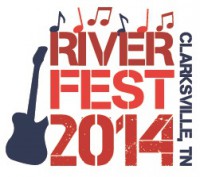 Clarksville, TN – At the City of Clarksville's July 3rd Independence Day celebration Mayor Kim McMillan gave the surprise announcement that the headliner for the 2014 Riverfest celebration would be country music superstar Tracy Lawrence.
Easily one of the most recognizable voices in Country music with songs such as "Paint Me A Birmingham," "Time Marches On," "Alibis," and "Find Out Who Your Friends Are." The entertainer has enjoyed twenty-two songs on the Billboard top ten charts with eighteen number one singles, selling over thirteen million albums.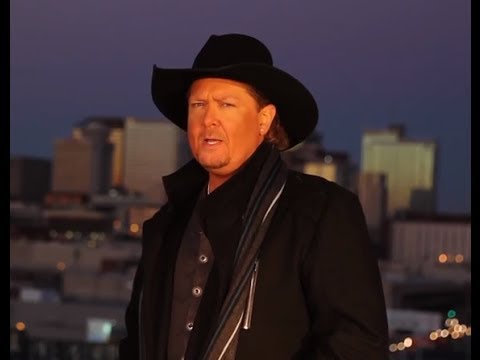 [Read more]

Clarksville, TN – The City of Clarksville cut the ribbon on the North Ford Street Mountain Bike Trail Park during a short ceremony on Saturday.
The new park consists of a 2.2-mile, advanced-level trail loop designed for experienced mountain bikers. The 2.2 miles is only the beginning as eventually the Park will have miles of trail designated for advanced, intermediate, and novice riders. It is anticipated that another ¾-miles will be open by mid to late August, as trail development continues weekly.
Mark Tummons, the Director of the Clarksville Department of Parks and Recreation took a few minutes to speak with Clarksville Online about the new trails after the ribbon cutting ceremony.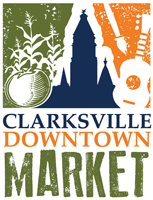 Clarksville, TN – The Clarksville Downtown Market opened last week to a spectacular reception. The market has been getting bigger and bigger every year since it was founded 6 years ago. It is a one-stop shop for produce, baked goods, as well as an incredible selection of arts and crafts.
We've got 19 new vendors this year," said Matthew Nixon, an event planning specialist, and the Downtown Market Manager for the City of Clarksville's Department of Parks and Recreation when he was asked what's new at the market this year. "We're doing kids crafts every Saturday now. We got four food trucks which were very proud of. So we've got a little bit of new things here and there, and if you look around we have grown a little bit since last year."
Clarksville, TN – The Clarksville-Montgomery County Convention & Visitors Bureau (CVB) is engaging in an exciting new Group Tour program that enhances local tourism, while at the same time providing amazing entertainment options for local residents right here at home.
A series of group tours lasting for 4 days each are planned for Memorial Day, the 4th of July, and Labor Day; and are billed as "Heroes, Hometowns and Legends." With the final tour this year being a 3 day event planned for the Christmas season billed as "God, Country, Christmas."
Cult classic sets up shop on corner of Franklin and First in downtown Clarksville on Friday, May 30th, at 8:00pm

Clarksville, TN – A deviously delicious Broadway and Hollywood sci-fi smash musical, "Little Shop of Horrors" has devoured the hearts of theatre goers for over 30 years. This summer, the Roxy Regional Theatre brings the hilarious cult classic back to the corner of Franklin and First in downtown Clarksville, May 30th – June 28th.
Ryan Bowie stars as meek floral assistant Seymour Krelborn, who stumbles across a new breed of plant he names "Audrey II" after his coworker crush, played by Alicia Jayne Kelly.
Clarksville, TN – It is a solemn occasion when a nation gathers together to honor its soldiers, those who lived to come home, but even more importantly those who did not. The body of U.S. Army Staff Sergeant Lawrence Woods was buried in Arlington National Cemetery on March 21st of this year. There are 27 remaining missing POW/MIA's from the State of Tennessee. Each one was honored in a ceremony held in front of the William O. Beach Civic Center at Veterans Plaza in Clarksville Tennessee on Sunday evening.
he Vietnam Veterans of America, Chapter 396 holds this Memorial Day Vigil each year to remember the men and women who were left behind in Vietnam when American forces left that country in 1975.