Clarksville, TN – The first half of October brings a whirlwind of entertainment options at the Roxy Regional Theatre on the corner of Franklin and First in Historic Downtown Clarksville Tennessee.
With a trio of live theatre offerings ranging from a provocative 9/11-themed drama to a cabaret to a family-friendly swashbuckling musical adventure, the Roxy Regional Theatre has a little something for everyone this month.
City of Clarksville
U.S. military veterans to get first priority in rental applications
Clarksville, TN – Three newly built homes in Clarksville are complete and available for rent to low-income families, with first priority going to U.S. military veterans, especially those with disabilities.
Clarksville Mayor Kim McMillan helped cut the ribbon Monday morning on the three homes built by Buffalo Valley Inc., in the Providence Pointe subdivision.

Clarksville, TN – The year is 1962. Marilyn Monroe has just died and faces her audition — for heaven. The judges: her thirteen aborted babies. Will she enter through the Pearly Gates?
America's ultimate sex symbol takes center stage upstairs in the Roxy Regional Theatre's theotherspace in Rosary Hartel O'Neill's dark comedy "Marilyn/God", playing four evenings only, April 30th – May 8th.
APSU Sports Information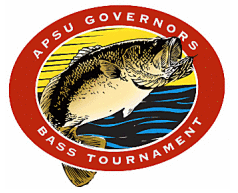 Clarksville, TN – Registration is now open for the 25th annual Austin Peay State University Governors Bass Tournament, which will be held at 6:00am, Saturday, May 12th, 2018 at Kentucky Lake.
Registration and boat launching will take place at Paris Landing State Park (Tennessee). The pre-registration fee is $120.00 (for up to two people in one boat), but after noon on May 11th, the registration fee rises to $135.00, with boats being launched by order of entry.
The tournament will begin at 6:00am, but all contestants must check in at the Paris Landing Marina between 4:00am-5:30am, with a compulsory meeting at 5:30am.

Clarksville, TN – The Humane Society of Clarksville-Montgomery County will offer a discounted rabies vaccine drive-thru clinic this weekend only as part of the Montgomery County Veterinary Medical Association's March-designated Pet Health Month.
The drive-thru clinic will run from 3:00pm-5:00pm on Saturday, March 17th and Sunday, March 18th at its 940 Tennessee Avenue location behind Arby's on Riverside Drive.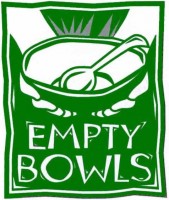 Clarksville, TN – Hundreds participated in the 10th annual Empty Bowls Clarksville Tuesday, with volunteers at eight local churches serving meals to raise money and awareness for area residents dealing with food insecurities.
This year's theme; Hope, Not Hunger, will raise tens of thousands of dollars for Loaves & Fishes, and Urban Ministries Food Pantry, local agencies that provide thousands of meals each year for those in need in our community.
Brenda Harper is one of the Empty Bowls volunteers who worked the event at Immaculate Conception Catholic Church.

Clarksville, TN – "What happens to a dream deferred? Does it dry up like "A Raisin in the Sun"?" In 1959, with her landmark play inspired in part by the preceding lines from Langston Hughes' poem "Harlem," Lorraine Hansberry made history as the first black female playwright to have her work produced on Broadway.
In celebration of Black History Month, the Roxy Regional Theatre brings Hansberry's award-winning classic "A Raisin in the Sun" to the corner of Franklin and First in Historic Downtown Clarksville, February 9th through February 24th.
City-funded expansion adds meeting rooms, offices
Clarksville, TN – City of Clarksville officials dedicated Wednesday a major expansion of the Ajax Turner Senior Citizens Center, which will provide more space for programs and services for the center's growing number of seniors who drop in for meals, activities, classes and recreation.
"This is a great day. This beautiful facility will help more of Clarksville's senior citizens live healthier, more active and more interesting lives," Clarksville Mayor Kim McMillan said. "This shows we are extending Clarksville's prosperity into all corners of our community, and ensuring quality of life improvements for all of our citizens."
Montgomery County, TN – Clarksville-Montgomery County School System students representing Tennessee as nominees for the National U.S. Presidential Scholars Program include: Hunter Silverstrim, Northwest High; Navarone Dupont, Northeast High; and from Kenwood High, Marzell Norris and Aubrey Doll, for Career Technical Education.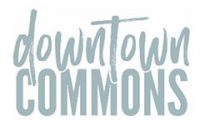 Montgomery County, TN – Major General Andrew Poppas and his 101st Airborne Division team won the inaugural Mayor vs Major Broomball game at the Downtown Commons ice rink Wednesday night, January 10th, 2 to 1 in overtime.
TRC Executive Director Norman Quirion commented after the game. "What an event. I'm going to say there were at least 300 people out here, and the condition of the ice made tonight's game more competitive than expected. It wasn't a high-scoring game, but the competition was real."