Clarksville, TN – Children across the nation recently celebrated the birthday of Dr. Seuss with Read Across America Day. The Roxy Regional Theatre continues the celebration in Historic Downtown Clarksville with the staging of "SEUSSICAL: The Musical", opening this Friday, March 17th, and continuing through April 8th.
Kendall Adaire Payne stars as The Cat in the Hat in this musical extravaganza that is sure to entertain the entire family.

"The Cat in the Hat is the narrative host who guides the audience through the show," Payne said. "He pops up here and there and pretty much everywhere, usually out of nowhere, with comedic blurbs."

Clarksville, TN – Local youth will have the opportunity to work alongside professional actors when the Roxy Regional Theatre holds children's auditions for The Whos in "Seussical The Musical" on Saturday, February 11th, at 1:00pm.
Children ages 10 and up should come prepared with "Oh, The Thinks You Can Think" and be dressed to move in comfortable clothing and shoes, as the audition will also include a dance portion. All auditionees will sing through "Oh, The Thinks You Can Think" with the recorded track prior to individual auditions. To avoid distractions, parents will be asked to wait in the lobby during the auditions.

Clarksville, TN – The Customs House Museum and Cultural Center is located in historic downtown Clarksville, Tennessee. Come explore an entire city block featuring large gallery spaces filled with fine art, science and history.
Some of the events in November at the Museum are: A Woman's Touch: Celebrating Tennessee Crafts, James Alexander: Sculptural Thinkings, School Days: From the Collection and For Adults: Picture Book Art: Stories from Around the World.

Clarksville, TN – Don't let tomorrow's rain keep you inside with nothing to do, take advantage of the day off from school, and be the first to see Dr. Seuss' classic story brought to life on stage at the Roxy Regional Theatre.
In celebration of Dr. Seuss' birthday (a day early), we are offering a special sneak preview of "The Cat in the Hat" this Tuesday, March 1st at 4:00pm. Tickets are $10.00 (cash or check only) and will only be available at the door on a first-come, first-served basis.

Clarksville, TN – Have you heard about the Roxy Regional Theatre's new subscription packages? Save money on tickets, and see all of the great offerings in the Roxy Regional Theatre's 33rd Season! With savings ranging from $20.00 to $145.00, this is an offer you cannot afford to miss … but hurry, as it only lasts until Thursday, August 27th.
Subscriptions allow you to receive the best vantage point at the best price by choosing the exact seat you would like to sit in for each performance.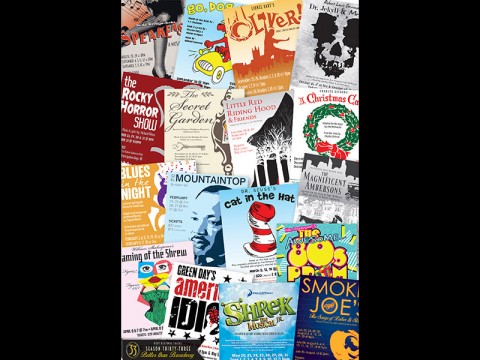 [Read more]

Clarksville, TN – In 1983 an abandoned movie house was saved from the wrecking ball, and on November 3rd, what has become the cornerstone of arts and entertainment in Clarksville-Montgomery County opened to a grand ovation.
Through grit, determination and support from likeminded individuals, the Roxy Regional Theatre is now poised to celebrate 33 years of providing an educational and artistic outlet for the Southeast.
Featuring world premieres, red-hot musicals, theatre standards and fantastic children's programming, the Roxy Regional Theatre's 2015-2016 mainstage season will open on September 25th with Charles Dickens' classic tale of the boy who asked for more, Lionel Bart's "Oliver!"
[Read more]
A Special Anniversary Edition and World Oceans Day Events Will Commemorate 50 Years of Fun with Dr. Seuss's Famous Fish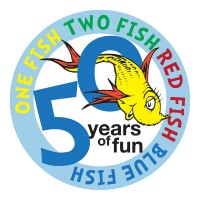 NEW YORK, NY — In honor of 50 years of Dr. Seuss's One Fish, Two Fish, Red Fish, Blue Fish entertaining children around the world, Random House Children's Books, Dr. Seuss Enterprises, The Ocean Project, and the Association of Zoos and Aquariums (AZA) are partnering to celebrate World Oceans Day, held annually on June 8th. Seventy-five AZA accredited zoos and aquariums across the country, and more than 600 Ocean Project partners worldwide will host fun-filled family events inspired by One Fish, Two Fish, Red Fish, Blue Fish, with the goal of teaching children about our ocean's great diversity of life and the important things we can all do to protect our shared world ocean. [Read more]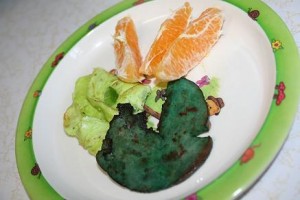 Getting creative with food is an excellent way to get your kids to try new things, and it can even make an average meal fun again.
This morning in honor of St. Patrick's day I made for Elle-Girl 'Green Eggs and Ham a-la Sam I Am'
Ingredients
1-2 tablespoons of butter
4 slices of Ham
8 eggs
2 tablespoons of milk
1-2 drops of green food coloring
1/4 teaspoon of salt
1/4 teaspoon of pepper
*chopped green peppers
Melt a teaspoon of butter in your skillet and add a drop of food coloring to the butter before adding your ham slices. Add your ham and flip over in butter mixture until coated then let fry until edges are brown. Then remove from skillet and wrap in aluminum foil to keep warm, and set aside. [Read more]