"The Rotary Field of Dreams" for Special Needs Families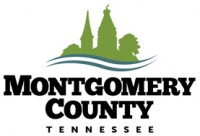 Montgomery County, TN – In support of their Rotary International Community Service Project, the three Rotary Clubs of Clarksville provided their first donation of $323,000 for the construction of a specially designed, multi-purpose sports field that will support the county's special needs athletes, families and support networks.
"We are calling this Community Service Project The Rotary Field of Dreams", said David Davenport, President of the Sunrise Rotary Club.

Clarksville, TN – Kenneth Maddox has come "back home" to APSU for the spring 2016 semester to serve as the interim director of the Wilbur N. Daniel African American Cultural Center.
Maddox, a two time alumni of the University, agreed to serve in this capacity after the former director, Henderson Hill III, accepted a new position at the University of Toledo.
Clarksville, TN – The Clarksville Mayor's Fitness Council was recently awarded a $9,500 grant by The Clarksville-Montgomery County Community Health Foundation to further its Clarkswell movement.
The Mayor's Fitness Council has established the unique Clarkswell brand to identify Clarksville as a healthier place to work and play. Through this community-wide effort, the MFC created the Clarkswell Workplace initiative designed for employers who seek to improve employee health.