City of Clarksville Independence Day Celebration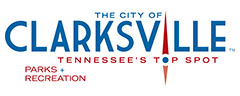 Clarksville, TN – The City of Clarksville commemorated the July 4th holiday with their 11th annual Independence Day Celebration at Liberty Park on Tuesday, July 3rd, 2018. Festivities began at 5:30pm with kids activities and music at the Liberty Park Amphitheater.
The free concert was part of Clarksville's Road to Riverfest concert series. The 101st Airborne Division Band kicked things off and then at 8:00pm, Carl Wockner took the stage playing his own style of acoustical folk/pop music.

Clarksville, TN – From the main stage to City Hall, Strawberry Alley was packed Friday night, August 12th, for the last Jammin in the Alley of the 2016 season. There was 800 plus people in Downtown Clarksville enjoying the music and festivities.
Things were a little bit different Friday night. There was an opening band, Life in Technicolor that went on at 6:00pm and then the Nightmasters took the stage at 7:00pm.

Clarksville, TN – Laying Low is back for its fourth installment to benefit the Customs House Museum on Saturday, November 1st.
This laid-back annual fundraiser is an outdoor event celebrating the fall season.