Clarksville's Riverfest Festival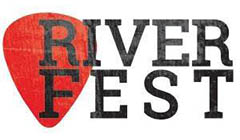 Clarksville, TN – Sister Hazel will be the featured headliner for Riverfest 2018, the City of Clarksville's arts and entertainment festival now in its 31st year.
Sister Hazel, a mainstay on the Billboard country and adult alternative charts for more than two decades, will perform at 9:15pm Saturday, September 8th on the Miller Lite Stage at McGregor Park. The concert is free and open to the public.