"Planters Bank Presents…" Film Series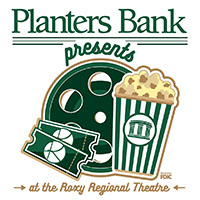 Clarksville, TN – The "Planters Bank Presents…" film series next movie is Orson Welles' "Citizen Kane". This movie will be shown this Sunday, March 17th, 2017 at the Roxy Regional Theatre at 2:00pm.
Following the death of publishing tycoon Charles Foster Kane, news reporters scramble to discover the meaning of his final utterance. This ground-breaking drama, loosely based on the life of William Randolph Hearst, is frequently cited as the finest American film ever made.