APSU Sports Information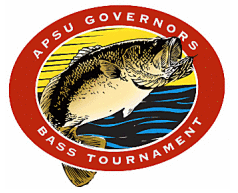 Clarksville, TN – Registration is now open for the 25th annual Austin Peay State University Governors Bass Tournament, which will be held at 6:00am, Saturday, May 12th, 2018 at Kentucky Lake.
Registration and boat launching will take place at Paris Landing State Park (Tennessee). The pre-registration fee is $120.00 (for up to two people in one boat), but after noon on May 11th, the registration fee rises to $135.00, with boats being launched by order of entry.
The tournament will begin at 6:00am, but all contestants must check in at the Paris Landing Marina between 4:00am-5:30am, with a compulsory meeting at 5:30am.

Clarksville, TN – At the weekly meeting of the Kiwanis Club of Clarksville on Tuesday, September 26th, 2017 annual awards were presented and new officers were installed by the TN-KY District Division 14 Lt. Governor C. David Elliot.