Breast Cancer Awareness Event to be held at Kleeman Recreation Center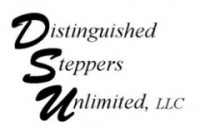 Clarksville, TN – On Saturday, September 30th, 2017 the Distinguished Steppers Unlimited (DSU) of Clarksville will kick-off this year's Breast Cancer Awareness Month with a visual reminder of the importance breast health, early breast cancer detection and treatment.
The highlight of this event has been to assemble and trim a tree beautifully adorned in pink in recognition of the many breast cancer survivors and in memory of those who lost their fight with this disease. This year the group will continue the tradition of assembling a display at the Kleeman Recreation Center, this year's reception event site.

Clarksville, TN – Brad Loos, major gifts officer with the University of Missouri's Tiger Scholarship Fund, will deliver the address at APSU's 2017 Summer Commencement at 2:00pm, Friday, August 11th, in the Dunn Center.
Prior to joining the Tiger Scholarship Fund, Loos spent 15 years as a college basketball coach, including three years at the University of Missouri.
Clarksville, TN – On Saturday, March 4th, 2017, the Saint Thomas Health Our Mission in Motion Mobile Mammography Coach will be at Hilltop Supermarket's parking lot from 9:00am until 3:00pm.
The coach provides mammography for women who cannot afford the time away from work for appropriate screenings. It also helps women with no insurance through support from organizations like Susan G. Komen.

Clarksville, TN – Three Austin Peay State University students recently presented their research at the annual Tennessee Collegiate Honors Council Conference, held February 18th at Motlow State Community College in Tullahoma.
Hannah McGinnity, Malena Landon and Shelia Johnson, all members of the Honors Program at Austin Peay, joined high achieving students from across the state at the event, which serves as the Council's annual meeting of college honors students, faculty and administrators.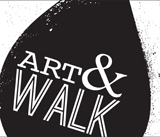 Clarksville, TN – Produced by The Downtown Clarksville Association, First Thursday Art Walk is a free, self-guided tour spanning a 5-block radius that combines visual art, live music, engaging events and more in the heart of Downtown Clarksville.
With 10+ venues, bars and businesses participating each month, the First Thursday Art Walk in Clarksville is the ultimate opportunity to savor and support local creative talent.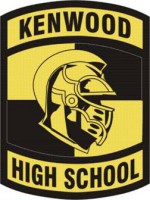 Clarksville, TN – On Friday, January 27th, Kenwood High School (KHS) will hold its 3rd annual charity basketball game. This year's theme is "Waging War Against Cancer." All money raised will be donated in memory of Josh Artis to St. Jude Children's Research Hospital to aide in the fight against childhood cancers.
The Student Government Association (SGA) at Kenwood High School consulted Josh's family to choose the charity for this game.
Josh Artis was a well-known member of the local community who was committed to working with youth. Josh lost his own battle with cancer last year and Kenwood wished to continue his legacy of helping others.

Nashville, TN – Megan Hart, a graduate student at Austin Peay State University, is the first recipient of the Robert M. Hatcher Memorial Scholarship.
The $1,000 scholarship is named in honor of Bob Hatcher, who served the Tennessee Wildlife Resources Agency for 38 years including serving as the Non-Game and Endangered Species Coordinator from 1987 until 2001.
Megan completed her bachelor's degree in biology in 2015 with a perfect 4.0 grade point average. She is pursuing her master's degree in biology, focusing on conservation and wildlife biology.
Written by Kendall Welsh
Girl Scouts Plan Knit-A-Thon to aid children with cancer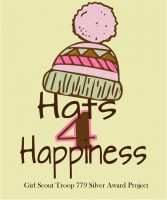 Clarksville, TN – Ryleigh, a member of Girl Scouts Troop 779, had a class mate that passed away last year from cancer. It was hard for her to watch a classmate grow sick, lose her hair, then finally her battle with cancer. While they weren't close, getting the updates of her classmate was confusing, painful and frustrating – being only 13 years old, and not knowing what to do to help.
So when her she sat down with her fellow troop members to brainstorm about what to do for a Silver Award project (the second highest award that a Girl Scout can earn), she thought of her classmate and mentioned it to them – and the rush of ideas began to take form.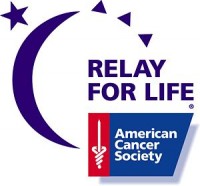 Clarksville, TN – As this year's Relay For Life campaign effort approaches its close and final plans for the culminating event are almost complete, the public is invited to participate. As we continue our efforts to "Finish the Fight" in the cure for all forms of cancer, we recognize that there are many in the community who will lose the battle and succumb to the fight with cancer.
In the midst of the celebration and festivities that will take place during the Relay For Life event on May 20th, it is also a time dedicated to reflection and healing, to commemorate those who courageously fought but lost the battle in their fight with cancer.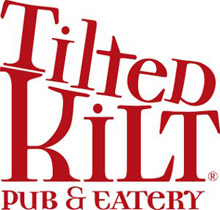 Clarksville, TN – To wrap up the national "No Shave November" movement raising awareness for men's cancers, Tilted Kilt Pub & Eatery in Clarksville will host a "Sweet Beard Contest" on Monday, November 30th
The contest will be held during halftime of Monday Night Football at the pub.
Sponsored by Love, Blood, Ink Tattoo and RubADub Tubbs Beard Oil, the Kilt Girls will select their top three favorite beards and prizes will be awarded.