Clarksville, TN – Shiloh Industries is gearing up for new product production in Clarksville-Montgomery County's Corporate Business Park with the first new die cast machine expected to be installed this week.
The company's soon-to-be local plant manager, Gerald Craycraft, met with the Industrial Development Board this week to announce new improvements and new product lines to Shiloh's original plans since purchasing Contech in August 2013.

Clarksville, TN – The Austin Peay State University Honors Program continues its Honors Film Series when it presents "The Storm Makers" on Monday, November 30th at 7:00pm in the Honors Commons classroom.
Set in Southeast Asia, "The Storm Makers" centers on a young Cambodian woman, Aya, who was sold into forced labor at age 16 in Malaysia. Beaten and sexual assaulted while in captivity, Aya returns home, still poor, but with a child.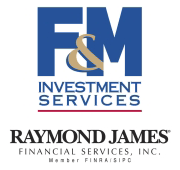 Clarksville, TN – Last quarter, many investors watched closely as the Greek debt drama played out on a global stage. Three months later, investors once again are warily watching how international economic conditions impact domestic markets.
Headwinds include worries over slower growth in Europe and Asia; the effects of lower commodity prices; uncertainty over the Federal Reserve's rate tightening policy and timing; suppressed inflation; and the potential for a U.S. government shutdown either at the beginning of October or during early December.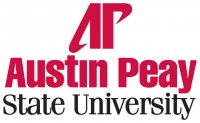 Clarksville, TN – A few years ago, the journalist Kelsey Timmerman saw his favorite T-shirt on a growing mound of dirty clothes, and he noticed the tag said it was made in Honduras. For the next few minutes, he worked his way through the pile, wondering where the other garments came from.
"This question inspired the quest that took me around the globe," Timmerman wrote in the prologue of his best-selling book, "Where Am I Wearing? A Global Tour to the Countries, Factories, and People that Make Clothes."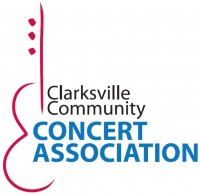 Clarksville, TN – The celebrated Dallas Brass will present its American Tableau concert in Clarksville this Tuesday, January 20th at 7:30pm in the George and Sharon Mabry Concert Hall on the campus of Austin Peay State University in the Music/Mass Communication building at Eighth and Marion Streets."
A Dallas Brass concert is intended for the entire family. Our ideal audience has a range in ages from five to 95. Our goal is to entertain and enrich by playing great music, while showing our audience how much we enjoy what we do." says Michael Levine, artistic director and founder. This is part of the Clarksville Community Concert Association series.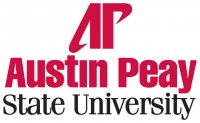 Clarksville, TN – A few years ago, three tall, flowering cherry trees grew on the western side of Austin Peay State University's Sundquist Science Complex. They provided a nice, welcoming entry into the building, but in 2007, Tennessee suffered from a record-setting drought.
Temperatures reached 113 degrees Fahrenheit that summer, and by the fall, the 20-foot tall trees were dead.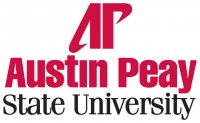 Clarksville, TN – Dr. David Rands, Austin Peay State University assistant professor of history and the school's new East Asia expert, previously spent nine years in Japan where he noticed something unusual about that country's two major cities – Tokyo and Osaka.
Specifically, he realized the cities attracted two completely different immigrant populations from neighboring Korea. A certain type of Korean preferred Osaka while another type chose to live in Tokyo. When Rands returned to the U.S. to pursue his Ph.D. in history at the University of Southern California, he discovered that no one had really examined these fascinating migratory patterns before.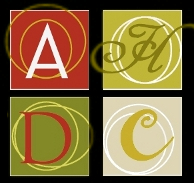 Clarksville, TN – The Clarksville Arts and Heritage Development Council, in cooperation with the Clarksville Community Concert Association and Austin Peay State University Department of Music, will present renowned soprano and Clarksville native Melissa Shippen Burrows in concert at 7:00pm, October 30th, in the APSU Music/Mass Communication Concert Hall.
Described by The New York Times as "a dramatic soprano with an attractive, powerful sound," as "angelic" by The Washington Post and, according to Theater Scene, "appealing and lyrical," Burrows has made debuts in her young career throughout the United States, Europe and Asia.