Build and Map a Trip; Explore Things to Do, Events, Hotels & More
Clarksville, TN – Planning the perfect day in Clarksville just got much easier! We're excited to unveil the Build Your Trip Guide on our website with integrated mobile apps, an interactive way to map out everything you don't want to miss in Clarksville.
Designed with our partners at Visit Widget, this tool provides a new way to explore what the city has to offer, including upcoming events, popular restaurants, downtown hot spots, hotels, and points of interest.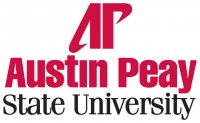 Clarksville, TN – For several months, Austin Peay State University's Information Technology (IT) department has been quietly working behind the scenes to implement a new mobile application called Peay Mobile 4.0.
This new version automatically replaces the original version of the Austin Peay mobile application, providing access to student and employee accounts, class schedules, grades and campus navigation. These and other features are at the control of your thumbs through Apple and Android mobile devices.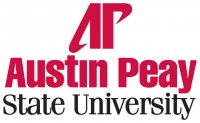 Clarksville, TN – As technology advances and becomes more a part of our daily lives, the opportunities available to aspiring techies continues to grow.
One Austin Peay State University student was recently recognized for his efforts in bringing the fantastic to life, using everyday items to create a low-cost, entry-level robotics platform.

Clarksville, TN – The American Red Cross today launched the Team Red Cross App, which allows people to sign up to help, get an overview on basic tasks and receive notifications about Red Cross disaster volunteer opportunities in their community.
"When people see an emergency happening in their community, they often want to help but may not know how," said Julie Campos, Chapter Executive, Two Rivers Chapter. "The Team Red Cross App provides an easy and quick way for people to sign up to help the Red Cross and support their community."
Latest Innovation Offers Control, Convenience to Tech-Savvy Customers

Clarksville, TN – First Advantage Bank continues to expand its offerings with a new, innovative suite of financial products and services for smartphone users.
The multifunctional FAB Mobile Banking suite is now available for free to anyone with a First Advantage Bank account. The suite offers three ways for users to access accounts including a Mobile Banking App, Mobile Texting, and Mobile Web Browser. [Read more]
Clarksville, TN – Clarksville Mayor Kim McMillan is introducing a new website design for the City. The new design is available today, August 1st, 2012 and offers significant changes to the City's website look and increased usability.
"We've been working on the redesign for about 6 months and I'm very excited about the changes. It looks entirely different and we've added some tools to make it easier to locate information quickly. My goal since taking office has been to increase transparency in government and to provide information that citizens want and need to be a part of their government. The website redesign is the next step in this effort," said Mayor McMillan.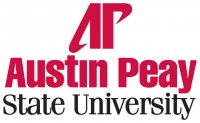 Clarksville, TN – Since fall of 2010, Austin Peay State University has made strides in mobile technology development.
Last August, APSU released its iPhone app for faculty and students. Months later, that app was reincarnated for the Android. Then in the Spring 2011 semester, the University's Department of Computer Science and Information Technology was one of the first computer departments in Tennessee to offer a mobile software development class.
On top of those developments, the APSU Geographic Information System (GIS) Center began creating the Disaster Mitigation and Recovery Kit (DMARK) to enable emergency responders to record damage assessments on their cell phones. [Read more]