Clarksville, TN – Batson Nolan Law Firm attorney Katy Olita has been approved as a Tennessee Supreme Court Rule 31 listed mediator in general civil cases by the Tennessee Alternative Dispute Resolution Commission (ADRC). Mediation is an informal process by which parties have the opportunity to resolve a dispute by agreement.
The requirements to be listed by the ADRC as a Rule 31 Mediator in general civil cases include, being a person of good moral character and certifying in writing an intention to comply with the conditions and obligations imposed by Rule 31; having a graduate degree plus four years of full-time practical work experience; and completing 40 hours of general mediation training.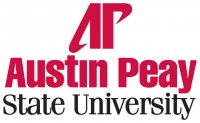 Clarksville, TN – The Reagan Giving Circle at Austin Peay State University will award more than $8,500 in scholarships to 10 APSU female students during its award ceremony next month.
The ceremony will be held at 11:30am, Monday, April 29th in the Clarksville Country Club, located at 334 Fairway Drive, Clarksville. Tickets are $25.00 per person.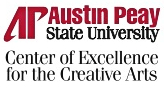 Clarksville, TN – The Austin Peay State University Center of Excellence for the Creative Arts is looking for nominees from the Clarksville-Montgomery County community to receive this year's coveted Ovation Awards.
Since 1996, the Center has honored individuals who made significant contributions to the artistic and cultural life of the Clarksville community. [Read more]