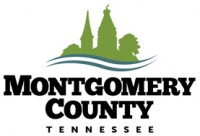 Montgomery County, TN – Montgomery County Government is pleased to partner with Siemens Industry Inc. to begin a nearly $5 million, self funded efficiency project. Mayor Jim Durrett explains, "This project is very unique, as it will be funded through the savings that it generates over time."
He continues, "Government doesn't get to take on projects very often that pay for itself, so I'm really excited about this one. It's a win-win for us. We will not only be upgrading and replacing much need items like chillers, boilers and lighting, but at the same time installing equipment that is much more efficient, saving us money on utilities for years to come."
Clarksville, TN – Area residents now have another location – Clarksville City Hall — where they can renew their driver's licenses.
Citizens can drop by the revenue collection office on the first floor at City Hall, One Public Square, from 7:30am to 5:00pm weekdays to renew or replace their state driver's license or state identification card. There is free one-hour parking nearby.
Clarksville, TN – For the second year in a row, the City of Clarksville has been awarded the Certificate of Achievement of Excellence in Financial Reporting by the Government Finance Officers Association of the United States and Canada (GFOA).
"I am very excited that the City has received this honor again this year," said Clarksville Mayor Kim McMillan.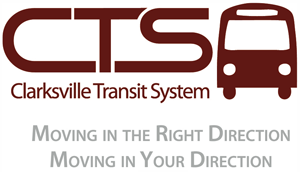 Clarksville, TN – Clarksville Mayor Kim McMillan is excited to announce that the Clarksville Transit System will begin offering bus service to the Clarksville – Montgomery County Industrial Park beginning April 4th, 2016.
"People have been asking for this service for a long time," explained Mayor McMillan, "But in order to provide the service, we had to have the Urbanized Area in our Metropolitan Transportation Plan extended."
Clarksville, TN – Under a contract with the Tennessee Department of Safety and Homeland Security, citizens will soon be able to renew or replace an existing driver's license or state identification card in Clarksville's City Hall.
Clarksville, TN – The City of Clarksville and the presidents of the Sunrise Rotary Club, the Noon Rotary Club and the Sunset Rotary Club signed a Memorandum of Understanding for the construction of a new splash pad and playground areas in Heritage Park.

Nashville, TN – The Tennessee American Job Center-Clarksville is announcing the Multi-Employer Hiring Event. The event will be held on Thursday, December 3rd, at 9:00am (CST) at the Tennessee American Job Center-Clarksville located at 523 Madison Street, Suite B.
A variety of job opportunities with all levels of skill requirements will be available at this event.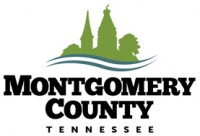 Montgomery County, TN – The Montgomery County Driver Safety Program recently received booster seats from MeHarry Medical College on a grant they received through the Tennessee Governors Highway Safety Office. The Drivers Safety Program received 290 booster seats to distribute to local elementary schools.
Each of the 24 Clarksville Montgomery County School System's (CMCSS) elementary schools received seats, varying in size and age capacity for discretionary distribution.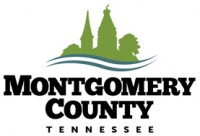 Montgomery County, TN – Montgomery County Government is pleased to be kicking off the first year of our Students on Committees Program. Twelve students from area high schools have been selected to serve as ex-officio members of various County Government committees for the 2015-16 school year.
Students began attending committee meetings in September and will be included in all county activities for the remainder of the school year. [Read more]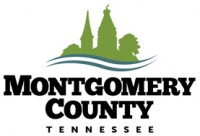 Montgomery County, TN – Montgomery County Government is pleased to announce the release of an emergency notification app for iOS devices. The app, MCGTNotify, is free to download and is currently available for those with Apple devices.
MCGTNotify will be an immediate source for local emergency notifications. It also includes a county departmental directory, the Sheriff's Office booking log and the daily court docket – available right at your fingertips!