Altra Federal Credit Union hosts inaugural Give Back Day October 8th
Altra Federal Credit Union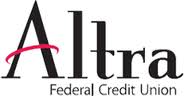 Clarksville, TN – Altra Federal Credit Union will hold its inaugural Altra Gives Back Day on Monday, October 8th, 2018. All Altra offices and member contact center will be closed as employees participate in a variety of community volunteer activities.
"Altra strives to make an impact in each of the communities we serve and one way that we achieve that is employee volunteerism," said Altra President and Chief Executive Officer, Jack Peplinski. "This year we wanted to make a large impact and a day of service does just that."
Altra employees volunteer thousands of hours each year in their member communities nationwide. By setting aside one day to dedicate to service, all employees will be able to participate. The day was chosen because it is a federal holiday that financial institutions are regularly closed.
"We are excited to hold Altra Gives Back Day in our member communities nationwide," said Altra Community Relations Manager, Shawn Hauser. "By giving back to the organizations in the markets we serve, we are strengthening our communities as well as inspiring our employees to make a difference."
Over 275 local employees and over 80 employees nationwide will volunteer at more than 30 organizations. Employees will be teaching financial literacy, working in community gardens, assisting at food shelters, aiding agencies that help at-risk and special needs children, supporting animal shelters, socializing with area seniors, building homes and more.
About Altra Federal Credit Union
Altra Federal Credit Union is a nationwide, full-service cooperative financial institution with over 101,000 members and $1.4 billion in assets. They currently have 16 locations in seven states. Altra was founded in 1931 and is headquartered in Onalaska, WI. They have two offices in Clarksville located at 1600 Madison Street and 2625 Wilma Rudolph Boulevard.
To learn more visit www.altra.org