APSU, Woodward Library host exhibition on Lincoln and American Civil War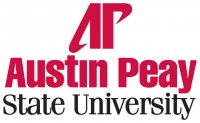 Clarksville, TN – In honor of the sesquicentennial of the Civil War, the Felix G. Woodward Library at Austin Peay State University is hosting an exhibition, titled "Lincoln: the Constitution and the Civil War."
On display from September 4th through October 15th, the exhibition will celebrate its grand opening on Tuesday, September 8th at 3:00pm in the Woodward Library. APSU President Dr. Alisa White and Woodward Library Director Joe Weber will perform the ribbon cutting ceremony.
Weber will also present a brief talk about the significance of the exhibition and the upcoming programs related to the exhibition. Light refreshments will be served.
The ribbon cutting will kick off a series of events in honor of the Civil War, including a concert featuring APSU faculty later that afternoon. As part of the opening ceremony, at 4:00pm in the Dr. George and Sharon Mabry Concert Hall on the University campus, Dr. Jeffrey Wood, pianist and APSU professor of music, and Dr. Jeffrey Williams, baritone and APSU assistant professor of music, will perform a concert of Civil War-era music. The concert is free and open to the public.
On September 12th at 7:00pm in the Trahern Theatre at APSU, playwright and actress Valeria Gugala, and her half-sister and acting partner, Sara Resler, will perform a dramatic reading, titled "Divided: Mary Lincoln and Emilie Todd Lincoln." The performance is based on actual correspondence between Mrs. Lincoln and her half-sister, who was married to a Confederate officer killed during the war.
The commemoration will continue with four lectures from members of the APSU Department of History. At 2:30pm on September 15th, Dr. Timothy Wesley will present "Policing the Pulpit: the Lincoln Administration, the Constitution, and Preachers During the American Civil War." At 2:30pm on September 23rd, Dr. Greg Zieren will present "How to Win (or Lose) a War in 10 Easy Steps: Comparing Union and Confederate Finances."
Dr. Kevin Tanner will present his lecture, titled "Before the 13th Amendment: Lincoln on Colonization and Liberty," on September 29th at 4:00pm, while Dr. Kelly Houston Jones will present "Fighting for Freedom: Soldiers, Fugitives, and the Emancipation Proclamation," at 2:30pm on October 7th.
All lectures will be held in the Woodward Library.
All events, including the grand opening, concert, dramatic reading, lectures and the exhibition itself are free and open to the public.
The National Constitution Center and the American Library Association Public Programs Office organized "Lincoln: the Constitution and the Civil War," a traveling exhibition for libraries. The traveling exhibition has been made possible by a major grant from the National Endowment for the Humanities. "Lincoln: the Constitution and the Civil War" is based on an exhibition of the same name developed by the National Constitution Center.
For additional information on any of these events, please contact the Woodward Library office at 931.221.7618.