Montgomery County unveals Emergency Notification App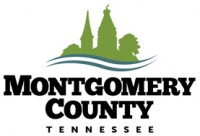 Montgomery County, TN – Montgomery County Government is pleased to announce the release of an emergency notification app for iOS devices. The app, MCGTNotify, is free to download and is currently available for those with Apple devices.
MCGTNotify will be an immediate source for local emergency notifications. It also includes a county departmental directory, the Sheriff's Office booking log and the daily court docket – available right at your fingertips!
Montgomery County Mayor Jim Durrett states, "I challenged our Information Systems Department to develop an emergency notification app when I became Mayor last fall. Then, soon after, we had numerous winter weather challenges that just reiterated the need for this type of public communication tool."
"That department not only delivered what I asked for, but they have also included features of our website that get the most the interest from the public. I appreciate their work on this project, along with the assistance of the APSU GIS department. I am very proud of the final product, proud of the fact that it was done in-house, and love the fact that we have the ability to continue to add features in the future as the needs develop," said Durrett.
Travis Bell, Systems Analyst-Programmer and primary developer of the app, elaborates, "When discussing the creation of the app, the emergency notification was a must. We don't have a local quick system to alert citizens of unfolding situations that they need to know about and this creates that mechanism. Then we wanted to add features that were also of interest, and web visits to the booking log make up over 62% of our website traffic.
Additionally, court related questions make up numerous phone calls received by various offices daily. Hopefully this app will give better, easier, and faster access to that information. It was certainly a fun project to be a part of and I can't wait to see how it is received by the public."
Kurt Bryant, Information Systems director adds, "We haven't forgotten about the Android users. We are currently developing an Android version of the app too! I am proud of our staff, including Travis Bell, Mary Kay Calery, Austin Ledbetter and Louie Peters, that worked on this unique project and we are pleased have been a part of the county's first mobile app. It's a big milestone for technology in government. I encourage you to download the MCGTNotify app today!"
The MCGTNotify app is available for download through the Apple APP Store on iOS devices, simply search for it by the MCGTNotify name.