The Clarksville Parks and Rec Report

The weekly Clarksville Parks and Recreation Department Recreation Report provides Clarksvillians with a glimpse at the activities and events that are available from the Parks and Recreation Department for them to enjoy together as a family. This weeks highlights include:
Jammin' in the Alley
Kleeman Center Senior Dance
Downtown Market
Movies in the Park
Women's 25+ Recreational Basketball League
Clarksville Riverfest 2010
Jammin' in the Alley August 20th
The City of Clarksville together with U.S. Bank will soon be Jammin' in Strawberry Alley again. Join us on Friday, August 20th for Jammin' in the Alley's third year in downtown Clarksville.
This month's free concert features The Sell Outs! The concert begins at 7:00pm, come ready to eat, dance and have fun! For a complete schedule, go to www.parksafterdark.com.
Vote for Clarksville's Downtown Market – Today!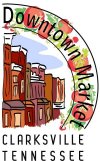 Come down to Public Square this Saturday from 8:00am to 1:00pm for the Clarksville Downtown Market. The market will feature fresh, locally grown produce, nursery stock, handmade craft items, and other seasonal commodities.
You can also find baked goods, home décor, seasonal flowers and more! After visiting, be sure to go to www.farmland.org/vote to cast your vote to select Clarksville's Downtown Market- "America's Favorite Farmers Markets".
Kleeman Center Senior Dance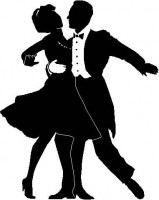 Ready to dance the night away? Seniors ages 50 and up are encouraged to attend the Senior Dance at the Kleeman Community Center Saturday, August 21st from 3:00pm-5:00pm.
The event will include a DJ and refreshments. Admission is $2.00 at the door.
Women's 25+ Recreational Basketball League
Registration for the Women's Recreational Basketball League at the Crow Community Center has begun. The eight week program is open to women 25 years and up. Games are played on Sundays beginning September 5th.
The cost is $335 per team. For more information, please call 931-647-3071.
Movies in the Park – Final Showing!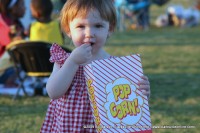 Join us for our last viewing of Movies in the Park, Saturday, August 28th at Heritage Park Soccer fields for the viewing of The Dark Knight rated PG-13. Come early to save your spot and enjoy pre-show activities beginning around 6:30pm. Admission to the movie is free.
Are you interested in picking a movie to show at Movies in the Park? Head on over to "Clarksville Movies in the Park" on Facebook and let us know! We may pick your movie for next season!
Clarksville Riverfest 2010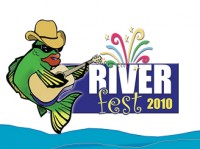 Join us for the City of Clarksville's 23rd Annual Riverfest Celebration on September 10th-11th, 2010. This two day music and art festival takes place alongside the Cumberland River at McGregor Park. This FREE event features delicious food, activities for kids of all ages, a hot air balloon and multiple stages of live entertainment.
Don't miss the other fun activities to include the Riverfest Regatta, Lighted Boat Parade Wait Staff Wars, Cornhole Tournament and much more! For a complete list of Riverfest activities and other information please visit www.clarksvilleriverfest.com or become our friend on Facebook by searching, "Clarksville Parks & Recreation".
Seeking Volunteers!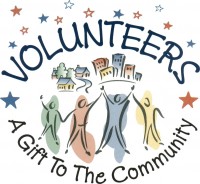 Each and every year, in order to ensure a successful festival, Riverfest counts on volunteers from the community. We would love for you or your organization to help make Riverfest 2010 a success!
If interested, please go to www.clarksvilleriverfest.com and submit the online volunteer application.