Clarksville, TN – Whenever people describe the late Betty Joe Wallace, the often use words like "scholar," "trailblazer," "mentor" and "friend." In the four years since the Austin Peay State University history professor passed away, another word frequently comes up—"philanthropist."
Before she died, Wallace told her husband, John Chapman, that she wanted to help students from her home in Stewart County earn a college education at Austin Peay State University.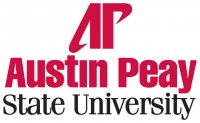 Clarksville, TN – The Reagan Giving Circle at Austin Peay State University will award more than $8,500 in scholarships to 10 APSU female students during its award ceremony next month.
The ceremony will be held at 11:30am, Monday, April 29th in the Clarksville Country Club, located at 334 Fairway Drive, Clarksville. Tickets are $25.00 per person.