Visit Clarksville

Clarksville, TN – The Visit Clarksville board of directors announces that Tom Kane has been named chairman for the 2018-19 year, which began July 1st, 2018.
Kane is president and CEO or Fortera Credit Union, a position he has held for six years. Kane is originally from Wisconsin, but has worked in financial services in numerous locations across the country for 25 years. He also served as chairman of the Aspire Clarksville Foundation in 2016-17.
Visitor Spending Expected to Total $2.5 Million

Clarksville, TN – Clarksville-Montgomery County is poised to welcome nearly 3,000 guests next week for three divisions of the Amateur Athletic Union's Boy's 10-and-Under National Basketball Championships.
Since 1999, Clarksville has hosted dozens of regional and national AAU basketball events.

Clarksville, TN – In the summer of 1964, during a long bus trip to Illinois, two rival Latin students ended up sharing the same seat. Kaye Phillips, from Clarksville High School, and Grady Warren, from Hillsboro High School, had spent the past year trying to best each other at Junior Classical League (JCL) competitions around the state.
"At the state JCL convention earlier that year, it was the only time I ever tied her," Grady said recently.

Clarksville, TN – In February 1918, the U.S. Army 32nd Infantry Division, known as the "Red Arrow" because of the insignia worn on their shoulder sleeves, arrived in France to join in the fight on the Western Front, the main theatre of war during World War I.
Made primarily of Army National Guard units from Wisconsin and Michigan, the Red Arrow lived up to its name by successfully piercing enemy lines where other units failed.

Clarksville, TN – Through October 30th, 2016, the Planters Bank Peg Harvill Gallery of the Customs House Museum features light-hearted paintings by Nashville Tennessee artist Aaron Grayum.
Large works featuring circus characters within powdery blue and yellow background dance throughout the gallery walls, lacing a sense of nostalgia into the contemporary paintings.

Clarksville, TN – Despite global panic in the 1930s, people found themselves rallying the only way they knew how — through music. Famed composer of the period Ira Gershwin once said, "A song without music is a lot like H2 without the O."
Leading in to Season 34, the Roxy Regional Theatre is presenting a musical journey through the decade, cabaret style, with the new musical revue "Kit Kat Club", August 26th – September 10th.
Created by Ryan Bowie and Sidney McCarty and directed by Bowie, this new musical revue is being presented as part of the Roxy's "On The Terrazzo" Series, which features performances in the intimate setting of the theatre's lobby.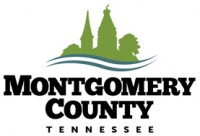 Montgomery County, TN – The Montgomery County Parks and Recreation Department was recently nationally recognized by the Coalition for Recreational Trails (CRT) with an award for the Rotary Park Phase II Accessible Trail.
Nine trail projects from across the country were chosen by the CRT as recipients of its Tom Petri Annual Achievement Awards. This award is in recognition for their outstanding use of Recreational Trails Program (RTP) funds.