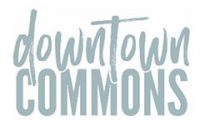 Montgomery County, TN – Major General Andrew Poppas and his 101st Airborne Division team won the inaugural Mayor vs Major Broomball game at the Downtown Commons ice rink Wednesday night, January 10th, 2 to 1 in overtime.
TRC Executive Director Norman Quirion commented after the game. "What an event. I'm going to say there were at least 300 people out here, and the condition of the ice made tonight's game more competitive than expected. It wasn't a high-scoring game, but the competition was real."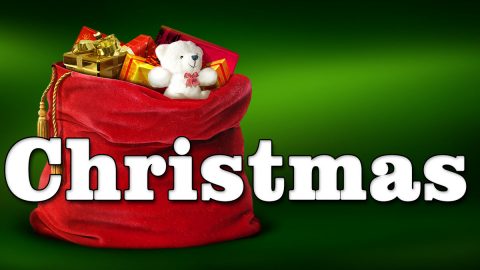 Clarksville, TN – It was a beautiful night Saturday for the 58th Annual Clarksville Christmas Parade in Downtown Clarksville. People lined the streets waiting for the start of the parade. Children were excited in anticipation of seeing the floats and Santa Claus.
Austin Peay head football coach Will Healy was the grand marshal. The theme was "Christmas Around the World".
Deadline to register for 58th annual event is Wednesday, November 29th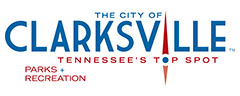 Clarksville, TN – Be a part of a Clarksville tradition by participating in this year's annual Christmas parade, hosted by the City of Clarksville and Montgomery County Government.
This night-time, lighted Christmas parade is scheduled for 5:00pm Saturday, December 2nd in downtown Clarksville.
7th and 8th grade games to bring 5,880 people and $3.4 million economic impact

Clarksville, TN – On the heels of announcing that the city will host the 2017 Toyota East West All-Star Classic, Visit Clarksville officials have landed another state-wide football event for 2017. The Tennessee Future Stars will host their annual Tennessee-Kentucky games for seventh and eighth graders in Clarksville on June 17th at Austin Peay State University's Fortera Stadium.
"We are excited to host another major football event here in Clarksville at Austin Peay," said Visit Clarksville Executive Director Theresa Harrington. "I can't emphasize enough how important the upgrades to Fortera Stadium and the cooperation of the APSU athletic staff have been to recruiting football events."

Clarksville, TN – The 2017 Toyota East-West Football All-Star Classic will be held in Clarksville, Tennessee at Austin Peay State University on Friday, December 8th, 2017. The All-Star Classic is organized by the Tennessee Athletic Coaches Association (TACA) and is made up of the state's top 88 senior football players who are selected from more than 400 nominations.
"During the process of competing for the TSSAA state championship, we captured the attention of folks at TACA," said Visit Clarksville Executive Director Theresa Harrington.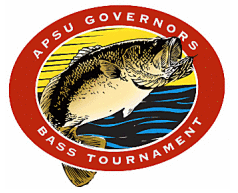 Buchanan, TN – On Saturday, May 14th, the 22nd annual Austin Peay State University Governors Bass Tournament was held on Kentucky Lake. Boats launched from Paris Landing State Park at 6:00am. There were 187 boats competing for $12,000 in prize money.
Although the forecast was for a clear, sunny day, the start of the tournament was anything but. Clouds rolled in, the wind kicked up making for a cold morning with a lot of chop on the water. As the day went on, the clouds departed and the sunny weather promised presented itself.