Clarksville, TN – This Monday, January 8th, 2018, the Humane Society of Clarksville-Montgomery County will open its doors from 2:00pm-5:00pm to accept applications from low income pet owners in need of assistance with dog or cat food.
This time slot is reserved for households that have never received food bank assistance from the Humane Society in the past.

Montgomery County, TN – The Montgomery County Health Department became a Clarksville-Montgomery County Green Certified organization last week.
The Health Department is looking out for the health of our community as well as the health of our community's environment. On Tuesday, May 28th the Health Department celebrated their CMC Green Certification with a green ribbon cutting ceremony.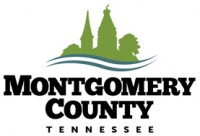 Montgomery County, TN – The new Women, Infant and Children (WIC) Clinic is currently under construction and taking shape quickly. This week, the project reaches a critical milestone, as the tie in to the existing Health Department building will take place.
Over the previous weeks, passers-by have witnessed steel and roofing being erected, as well as the concrete slab being most recently poured for the project.
World Breastfeeding Week is August 1-7, 2009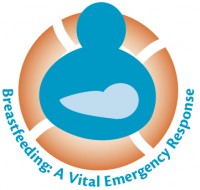 NASHVILLE – Emergency preparedness for families involves stocking supplies and making plans for coping with a crisis situation. Those plans should also include breastfeeding for infants. The Tennessee Department of Health is working to raise awareness of breastfeeding as a crucial practice during emergencies as part of the observance of World Breastfeeding Week, August 1-7, 2009.
The theme of World Breastfeeding Week 2009 is "Breastfeeding – A Vital Emergency Response. Are You Ready?" This theme highlights the need to protect, promote and support breastfeeding in emergencies for the survival, health and development of infants and young children.
"Children are among the most vulnerable groups during emergencies, and small children are the most vulnerable of all due to increased risk of death due to diarrhea and pneumonia," said Glenda King, breastfeeding coordinator for the Tennessee Women, Infants and Children (WIC) program. "Breastfeeding is one of the most effective ways to ensure child health and survival." [Read more]