Pat Head Summitt Statue, life-story display will be unveiled at Freedom Point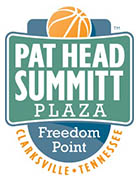 Clarksville, TN – Clarksville civic volunteers will achieve their goal of honoring Pat Head Summitt, hometown hero and legendary University of Tennessee women's basketball coach, with the dedication of the Pat Head Summitt Legacy Plaza at Freedom Point next month.
A bronze statue of Coach Summitt and an interpretative display of her life story will be dedicated at 3:00pm Friday, June 15th, 2018 in Clarksville's Liberty Park. The public is invited to the event, which will include introductions of sculptor Brett Grill, members of Pat Head Summitt's family, dignitaries and committee members, followed by a keynote speech and unveiling of the statue.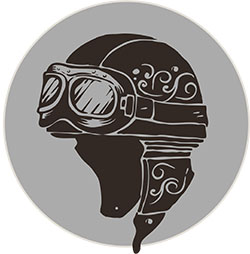 Clarksville, TN – Clarksville Online is proud to announce it's partnership with www.clarksvillemotorcycle.com, featuring the motorcycle travel blog, "Dodging the Roadkill."
Along with the Clarksville Sports Network, and Discover Clarksville, Clarksville Online provides the most extensive coverage of local news, current events, sports and more. Now, Dodging the Roadkill will take readers on a motorcycle journey around the neighborhood and across the country, with news, stories, restaurant reviews, hotel reviews, commentary and pictures of the people we meet along the way.
7th and 8th grade games to bring 5,880 people and $3.4 million economic impact

Clarksville, TN – On the heels of announcing that the city will host the 2017 Toyota East West All-Star Classic, Visit Clarksville officials have landed another state-wide football event for 2017. The Tennessee Future Stars will host their annual Tennessee-Kentucky games for seventh and eighth graders in Clarksville on June 17th at Austin Peay State University's Fortera Stadium.
"We are excited to host another major football event here in Clarksville at Austin Peay," said Visit Clarksville Executive Director Theresa Harrington. "I can't emphasize enough how important the upgrades to Fortera Stadium and the cooperation of the APSU athletic staff have been to recruiting football events."

Clarksville, TN – The Customs House Museum and Cultural Center is located in historic downtown Clarksville, Tennessee. Come explore an entire city block featuring large gallery spaces filled with fine art, science and history.
Some of the events in August at the Museum are: In the Footsteps of Alvin York, Donna Rizzo: Rhythm in Clay, Darkroom Junkies: Structured, Raeanne Rubenstein: Sky Portraits and Family Day: "Let's Make Paper Collages".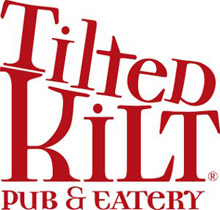 Clarksville, TN – Tilted Kilt Pub & Eatery, located at 2790B Wilma Rudolph Boulevard in Clarksville, will be showing the UT Vols vs. Austin Peay Governors game on Saturday, August 31st, 2013.
Kickoff is slated for 5:00pm and the game will be shown on one of The Kilt's jumbo 180 inch television screens.
Clarksville, TN – The Two Rivers Company (TRC) is Clarksville's downtown and riverfront revitalization entity.
TRC is about to embark on a physical master planning process that will be spearheaded by the University of Tennessee's College of Architecture and Design under the leadership of Professor Tom ("TK") Davis and sponsored by the Two Rivers Company (TRC), the Clarksville-Montgomery County Economic Development Council (EDC), and the City of Clarksville. [Read more]