Montgomery County, TN – Clarksville Montgomery County School System has selected Julie Amstutz as assistant principal of Moore Magnet Elementary School beginning with the 2017-18 school year.
Mrs. Amstutz currently serves as the academic coach at Moore Magnet.
Clarksville, TN – Ricky Cumberland, a 20-year veteran of Clarksville Fire Rescue, has been promoted to Fire Marshal, Fire Chief Mike Roberts announced Friday.
Cumberland, 51 and a 1993 graduate of Austin Peay State University, has served as a Fire Prevention Officer with the department since 2001. He joined the city fire department in 1996 as a firefighter after three-years as a Clarksville Police Officer.
He officially begins as Fire Marshal on October 1st, and succeeds Ray Williams, who was promoted to Deputy Fire Chief earlier this year.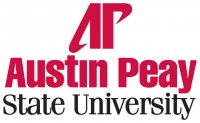 Clarksville, TN – If the answer is "The best in the southeast," then the question is "What is Austin Peay State University?"
The APSU Math Jeopardy team recently bested 27 other schools to take home the 2015 Mathematical Association of America (MAA) Jeopardy championship at the MAA Southeastern Section meeting, held March 12th-14th on the campus of the University of North Carolina at Wilmington. [Read more]
Clarksville, TN – Kenwood High School Varsity 2013/2014 Dance team attended The Universal Dance Association Dance Camp this past week at UT Martin.
The dance team was awarded numerous Drill Down Ribbons for military drill & field commands, a Superior Rating on their home routine and superior ratings on all of their A B and C camp dances taught by The Universal Dance Association Staff with the head instructor from UT Knoxville where she is a member of UT's Dance National Team.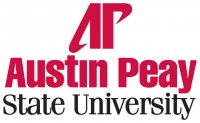 Clarksville, TN – Individuals interested in finishing their college degrees by enrolling at Austin Peay State University's campus in Dickson County will now have a friendly face to help guide them through the process – new extended campus coordinator Audrey Welch.
Welch is now working at the Dickson Renaissance Center campus (which houses both APSU and Nashville State Community College programs) helping students interested in completing a Bachelor of Business Administration (B.B.A.). [Read more]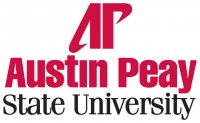 Clarksville, TN – To help provide scholarships to more students at Austin Peay State University, the APSU Foundation is sponsoring a raffle drawing for a chance to win $20,000 cash.
The raffle drawing will be held during the men's basketball game between APSU and the University of Tennessee-Martin on Saturday, March 2nd, 2013, in the Dunn Center. It is not necessary to be present to win. [Read more]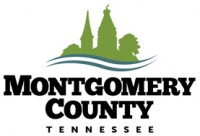 Montgomery County, TN – The Montgomery County Mayor's Office is pleased to announce that Nick Powell has been selected as County Engineer. Nick most recently served as a Project Engineer for James + Associates in Dickson, TN.
Nick holds a bachelor's degree in Engineering, with an emphasis in Civil Engineering, from the University of Tennessee at Martin.
Chris Goodman, PE, RLS, Associate Principal, Named Manager
Second location for regional civil engineering, planning and design firm
Clarksville, TN – Civil Site Design Group, PLLC, has opened an office in Clarksville, Tennessee, managed by Chris Goodman, PE, RLS, Associate Principal, to serve the firm's clients in the Montgomery County and southern Kentucky market announced Rob Porter, PE, Managing Principal of the civil engineering, planning and design firm headquartered in Nashville.
The firm's Clarksville office is located at 130 Hillcrest Drive, Suite 110.
APSU Sports: APSU Hall of Fame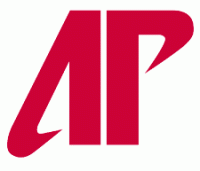 Clarksville, TN – Jay Bailey, an All-American running back who owns the school single-season rushing record; Ashley Haynes, the versatile forward who scored 1,000 points and grabbed 1,000 rebounds in her illustrious career, and Cheryl Holt, who led Austin Peay volleyball to 19 straight Ohio Valley Conference tournament appearances, including the 1991 tourney title, will be inducted into the University's Athletics Hall of Fame, Saturday.
The 9:00am, induction ceremonies in the Dunn Center's front lobby will see the APSU Athletic Hall of Fame grow to 107. The newest inductees and their families also will be honored during halftime ceremonies of APSU men's basketball home contest against UT Martin.

Clarksville, TN – Austin Peay State University athletics director and basketball coach Dave Loos will be honored with the Ambassador's Choice Award, Saturday, during the 2011 Celebration of Unity Day at First Assembly of God.