Clarksville, TN – Barry Jones, former chair of the Austin Peay State University (APSU) Department of Art + Design, was recently named dean of the University's College of Arts and Letters.

Clarksville, TN – The Clay Target Club of Austin Peay State University (APSU) started its inaugural season by winning several first-place awards at the 2019 USA Youth Education in Shooting Sports Southern Regional College Clay Target Championship April 13th-14th. 2019 at the Montgomery County Shooting Complex.

Clarksville, TN – Austin Peay State University (APSU) senior Susan Kersten recently won "Best Solo Hack" at the CatHacks hackathon at the University of Kentucky, and her teammates won second place overall at the competition for hack that helps teach people sign language.
The wins add to the hackathon success Austin Peay students have had this year.

Clarksville, TN – Two Austin Peay State University (APSU) professors have been chosen for the prestigious Carnegie African Diaspora Fellowship Program.
They are among five from Tennessee and 51 from the United States and Canada who will travel to Africa this summer to help universities in Ghana, Kenya, Nigeria, South Africa, Tanzania and Uganda.
First Tennessee Bank

Nashville, TN – First Tennessee Bank announces that it has promoted Derek Dobbs, Brittney Doyle and Chastity Hyde to manager of the bank's three financial centers in Clarksville.
All three will report to Charlene Williams, senior vice president and regional sales manager.

Clarksville, TN – Robyn Yates is having one heck of a hacking season representing Austin Peay State University (APSU).
At the VolHacks hackathon in September at the University of Tennessee, Knoxville, she and her Association of Computing Machinery (ACM) teammates won several top honors, including for the "Pi-Mail" hack she and three other team members worked on.

Clarksville, TN – Imagine getting an alert on your phone or smart speaker whenever your letter carrier delivers the mail. Or you might want to know if your neighbor is nosing through your mailbox … again. Pi-Mail, created by Austin Peay State University (APSU) students in the Association of Computer Machinery (ACM), can help.
Montgomery County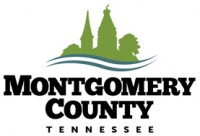 Montgomery County, TN – Montgomery County was recognized with two Excellence in Government Awards on September 26th, 2018 by the Greater Nashville Regional Council (GNRC) at their 2018 Annual Luncheon.
The Excellence in Community Design Award was bestowed to Montgomery County for the design and building of the Downtown Commons.
Clarksville Hispanic American Family Foundation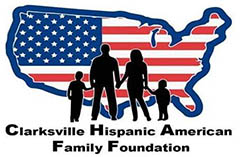 Clarksville, TN – The Clarksville Hispanic American Family Foundation (C.H.A.F.F.) is hosting a Women's Empowerment Expo on Friday October 5th, 2018 from 2:00pm–10:00pm.
They will also be sponsoring the Miss Princesa Americas cultural beauty pageant on Saturday October 6th, 2018. Both Events will take place at the Clarksville William O. Beach Civic Center at 350 Pageant Lane Suite 201.
Honoring a Champion. Inspiring Greatness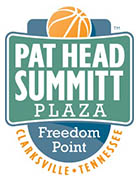 Clarksville, TN – Through the keen eyes of a sculptor, an architect and an exhibit designer, the Pat Head Summitt Legacy Plaza has come to life at Freedom Point.
A bronze statue of Coach Summitt, hometown hero and legendary University of Tennessee women's basketball coach, and an interpretative display of her life story will be dedicated at 3:00pmFriday, June 15th, 2018 in Clarksville's Liberty Park.
"Though her famous 'stare' may be missing, our sculpture hopes to embody her passion and fire," said Brett Grill, sculptor of the Coach Summitt statue. "She was a rare talent, quickly ascending to the highest reaches of her field, which she dominated throughout her career."