Clarksville, TN – Imagine getting an alert on your phone or smart speaker whenever your letter carrier delivers the mail. Or you might want to know if your neighbor is nosing through your mailbox … again. Pi-Mail, created by Austin Peay State University (APSU) students in the Association of Computer Machinery (ACM), can help.
Montgomery County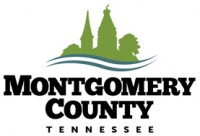 Montgomery County, TN – Montgomery County was recognized with two Excellence in Government Awards on September 26th, 2018 by the Greater Nashville Regional Council (GNRC) at their 2018 Annual Luncheon.
The Excellence in Community Design Award was bestowed to Montgomery County for the design and building of the Downtown Commons.
Clarksville Hispanic American Family Foundation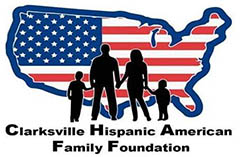 Clarksville, TN – The Clarksville Hispanic American Family Foundation (C.H.A.F.F.) is hosting a Women's Empowerment Expo on Friday October 5th, 2018 from 2:00pm–10:00pm.
They will also be sponsoring the Miss Princesa Americas cultural beauty pageant on Saturday October 6th, 2018. Both Events will take place at the Clarksville William O. Beach Civic Center at 350 Pageant Lane Suite 201.
Honoring a Champion. Inspiring Greatness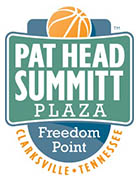 Clarksville, TN – Through the keen eyes of a sculptor, an architect and an exhibit designer, the Pat Head Summitt Legacy Plaza has come to life at Freedom Point.
A bronze statue of Coach Summitt, hometown hero and legendary University of Tennessee women's basketball coach, and an interpretative display of her life story will be dedicated at 3:00pmFriday, June 15th, 2018 in Clarksville's Liberty Park.
"Though her famous 'stare' may be missing, our sculpture hopes to embody her passion and fire," said Brett Grill, sculptor of the Coach Summitt statue. "She was a rare talent, quickly ascending to the highest reaches of her field, which she dominated throughout her career."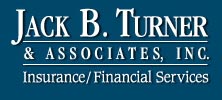 Clarksville, TN – Jack B. Turner and Associates is pleased to announce that Bailey Martin CLU, for the 10th year in a row, and has achieved membership in the 2018 Million Dollar Round Table – The Premier Association of Financial Professionals.
Attaining membership in MDRT is a significant accomplishment achieved by less than 1 percent of the world's insurance and financial service professionals.

Clarksville, TN – Within the Wilbur N. Daniel African American Cultural Center at Austin Peay State University, located in Clement 120, a select group of African-American undergraduate students participate in a mentoring program called the Achievers and Scholars Initiative.
The purpose of this program is to ensure the academic and personal success of African-American males, while increasing the University's retention and graduation rates for this student population.

Clarksville, TN – Austin Peay State University Professor of French literature Dr. Karen D. Sorenson has been named this year's Jacqueline Elliott Award for Service in Higher Education recipient by the Tennessee Foreign Language Teaching Association (TFLTA).
TFLTA presents this award annually to a foreign language educator at the post-secondary level for outstanding service to the profession.

Clarksville, TN – Endurance in Form: A Retrospective, Tom Rice's exhibition at the Customs House Museum, is a visual history of his growth as a Tennessee artist.
Included in the extensive show are pieces created from high school to the present, encompassing his experiences and influence of studying abroad, being mentored by the late Olen Bryant, through a 25 year teaching career.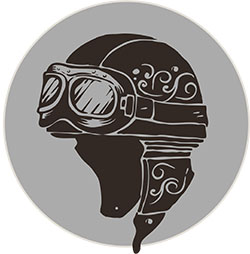 Clarksville, TN – Clarksville Online is proud to announce it's partnership with www.clarksvillemotorcycle.com, featuring the motorcycle travel blog, "Dodging the Roadkill."
Along with the Clarksville Sports Network, and Discover Clarksville, Clarksville Online provides the most extensive coverage of local news, current events, sports and more. Now, Dodging the Roadkill will take readers on a motorcycle journey around the neighborhood and across the country, with news, stories, restaurant reviews, hotel reviews, commentary and pictures of the people we meet along the way.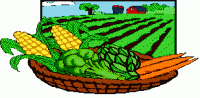 Clarksville, TN – Garden of Hope in Clarksville, TN is now accepting applications for plots at both sites. Vegetables aren't the only things that grow in the Garden of Hope in Clarksville. Hope grows there too.
The mission of the program is to grow and distribute fresh produce to local food banks and help feed hungry people in our community. Giving gardens like the Garden of Hope provides local residents opportunities to make a difference and connect to the environment.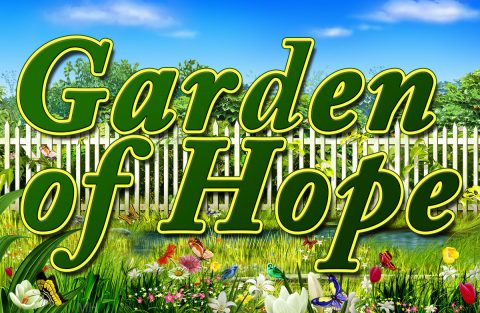 [Read more]