Clarksville, TN – Within the Wilbur N. Daniel African American Cultural Center at Austin Peay State University, located in Clement 120, a select group of African-American undergraduate students participate in a mentoring program called the Achievers and Scholars Initiative.
The purpose of this program is to ensure the academic and personal success of African-American males, while increasing the University's retention and graduation rates for this student population.

Clarksville, TN – Austin Peay State University Professor of French literature Dr. Karen D. Sorenson has been named this year's Jacqueline Elliott Award for Service in Higher Education recipient by the Tennessee Foreign Language Teaching Association (TFLTA).
TFLTA presents this award annually to a foreign language educator at the post-secondary level for outstanding service to the profession.

Clarksville, TN – Endurance in Form: A Retrospective, Tom Rice's exhibition at the Customs House Museum, is a visual history of his growth as a Tennessee artist.
Included in the extensive show are pieces created from high school to the present, encompassing his experiences and influence of studying abroad, being mentored by the late Olen Bryant, through a 25 year teaching career.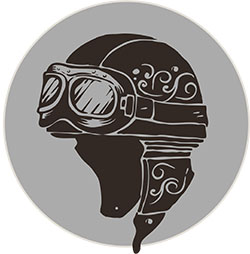 Clarksville, TN – Clarksville Online is proud to announce it's partnership with www.clarksvillemotorcycle.com, featuring the motorcycle travel blog, "Dodging the Roadkill."
Along with the Clarksville Sports Network, and Discover Clarksville, Clarksville Online provides the most extensive coverage of local news, current events, sports and more. Now, Dodging the Roadkill will take readers on a motorcycle journey around the neighborhood and across the country, with news, stories, restaurant reviews, hotel reviews, commentary and pictures of the people we meet along the way.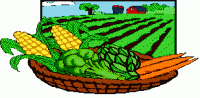 Clarksville, TN – Garden of Hope in Clarksville, TN is now accepting applications for plots at both sites. Vegetables aren't the only things that grow in the Garden of Hope in Clarksville. Hope grows there too.
The mission of the program is to grow and distribute fresh produce to local food banks and help feed hungry people in our community. Giving gardens like the Garden of Hope provides local residents opportunities to make a difference and connect to the environment.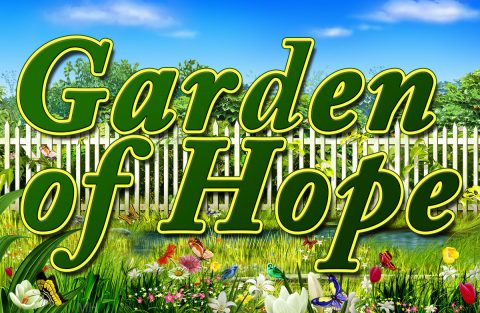 [Read more]
7th and 8th grade games to bring 5,880 people and $3.4 million economic impact

Clarksville, TN – On the heels of announcing that the city will host the 2017 Toyota East West All-Star Classic, Visit Clarksville officials have landed another state-wide football event for 2017. The Tennessee Future Stars will host their annual Tennessee-Kentucky games for seventh and eighth graders in Clarksville on June 17th at Austin Peay State University's Fortera Stadium.
"We are excited to host another major football event here in Clarksville at Austin Peay," said Visit Clarksville Executive Director Theresa Harrington. "I can't emphasize enough how important the upgrades to Fortera Stadium and the cooperation of the APSU athletic staff have been to recruiting football events."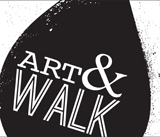 Clarksville, TN – Produced by The Downtown Clarksville Association, First Thursday Art Walk is a free, self-guided tour spanning a 5-block radius that combines visual art, live music, engaging events and more in the heart of Downtown Clarksville.
With 10+ venues, bars and businesses participating each month, the First Thursday Art Walk in Clarksville is the ultimate opportunity to savor and support local creative talent.
APSU to Have Increased Autonomy with Local Governing Board

Clarksville, TN – Tennessee Governor Bill Haslam has appointed eight individuals to the newly created institutional governing board at Austin Peay State University.
The purpose of the appointments is to give the University increased autonomy to support student success as the state continues its Drive to 55 Initiative. Austin Peay State University's governing board is one of six to be appointed by the governor, a result of the governor's FOCUS Act passed by the Tennessee General Assembly earlier this year.

Clarksville, TN – While much of America focused on each word said during the recent first presidential debate, something else was gnawing at the back of the mind of Austin Peay State University professor of history, Dr. Minoa Uffelman.
For the last seven years, the University's Phi Alpha Theta National Honor Society (PAT), which Uffelman advises, has been recognized each fall with the national Best Chapter Award, but September was drawing to a close without word on a possible eighth consecutive award.

Clarksville, TN – Austin Peay State University music education student Austin Ward is far from a natural-born politician; his first love will always be music.
However, Ward's time as a university student has taught him that there is much more to music than just his instrument – and that music is worth fighting for at the highest levels of government.