Clarksville, TN – The Customs House Museum and Cultural Center is located in historic downtown Clarksville, Tennessee. Come explore an entire city block featuring large gallery spaces filled with fine art, science and history.
Some of the events in December at the Museum are: The Art of the 2Rivers Society of Painters, Tamara Reynolds: Southern Route, Veiled Abstractions: L.A. Bachman, Toys from the Museum Collection, Doggerels: The Illustrations of Edward Gilman, and Noel Night.

Clarksville, TN – Students from Austin Peay State University's Department of Computer Science and Information Technology have been active in recent weeks, competing in regional coding challenges, as well as presenting findings at a major academic conference.
Two teams of Austin Peay students recently made a strong showing at the Association for Computer Machinery-International Collegiate Programming Contest (ACM-ICPC) 2017 Mid-Central USA Regional Contest, held Saturday, November 4th, 2017 at the University of Tennessee at Martin.

Montgomery County, TN – The Clarksville Montgomery County School System announces that Marcus D. Heaston has been named principal of Kenwood High School for the upcoming school year. He replaces Hal Bedell, who retires this month.
Mr. Heaston has served as High School Level Director for the last two years.

Clarksville, TN – While much of America focused on each word said during the recent first presidential debate, something else was gnawing at the back of the mind of Austin Peay State University professor of history, Dr. Minoa Uffelman.
For the last seven years, the University's Phi Alpha Theta National Honor Society (PAT), which Uffelman advises, has been recognized each fall with the national Best Chapter Award, but September was drawing to a close without word on a possible eighth consecutive award.

Clarksville, TN – The journey from the page to the stage does not always follow an established route: sometimes a new path must be forged.
Following months of adapting, rewriting and workshopping, Beverly Fisher's Civil War novella "Grace Among The Leavings" completes its journey to the stage of the Roxy Regional Theatre's theotherspace with four staged readings, June 20th – June 28th.
Originally adapted to the stage by Dennis Darling and Kari Catton and produced by Theatre in the Park in Lincoln's New Salem State Historic Site in Illinois, "Grace Among The Leavings" underwent further adaptation this past year by Roxy Regional Theatre co-founder and artistic director John McDonald.

Clarksville, TN – The bitter fighting which defined the Civil War ended on April 9th, 1865 when Confederate Gen. Robert E. Lee surrendered the last major Confederate army at Appomattox Courthouse.
But the laying down of arms and the realization of a Union victory did little to quell the fires of hatred in the newly reunited and "reconstructed" United States of America.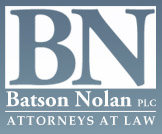 Clarksville, TN – Batson Nolan, PLC announces the addition of Maggie Smith as an Associate with the firm.
Raised in Clarksville, Tennessee and a graduate of Rossview High School, Maggie attended college at Austin Peay State University, where she graduated magna cum laude with a Bachelor of Arts in History in 2009.
She completed her law degree at the University of Memphis Cecil C. Humphreys School of Law in 2012.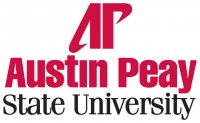 Clarksville, TN – For nearly a century, Austin Peay State University has been committed to providing higher education to students of all backgrounds, and the results of recent data from the Tennessee Board of Reagents System (TBR) serves as further proof of APSU's success.
APSU's Department of Computer Science and Information Technology was recently noted for graduating the highest number of computer science majors in the TBR system, with a total of 81 graduates in 2014-15. The total represents a 20-percent improvement over the previous academic year. [Read more]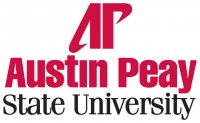 Clarksville, TN – Gregory Singleton, Austin Peay State University associate vice president for student affairs and dean of students, will deliver the keynote address at APSU's 86th Summer Commencement at 2:00pm, Friday, August 7th, in the Dunn Center.
A Tennessee native, Singleton earned an associate degree from Jackson State Community College. He went on to receive his Bachelor of Science in Education and his Master of Science in Student Personnel Services in Counseling from the University of Memphis.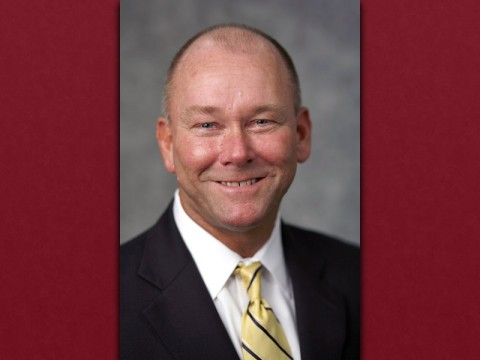 [Read more]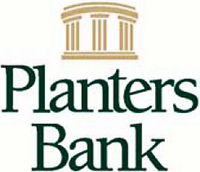 Clarksville, TN – Planters Bank welcomes Wes Sumner to its commercial banking division as assistant vice president.
A native Clarksvillian, Sumner received a B.B.A. in finance from the University of Memphis and an M.B.A. from Mississippi State University. For the past nine years, he worked for Regions Bank in Knoxville, Nashville and Clarksville, where he was a branch manager.